Edgar Wright's Last Night In Soho Got Its Title After A Conversation With Quentin Tarantino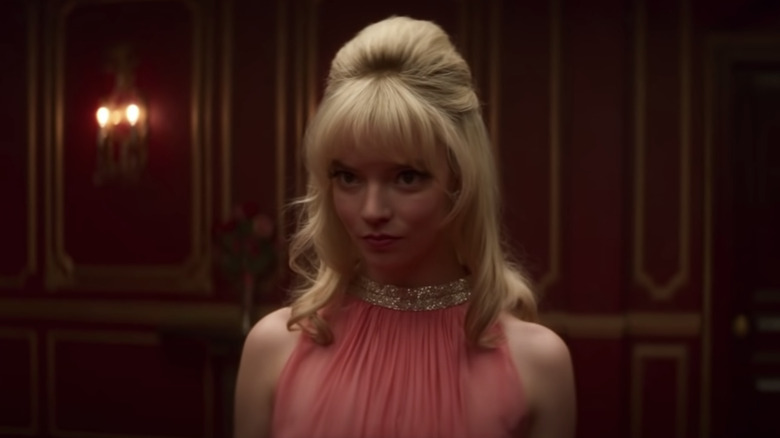 Focus Features
Edgar Wright and Quentin Tarantino are pals, and they even worked together briefly on one film "Grindhouse" back when it was a double feature and not sold separately as Tarantino's "Death Proof" and Robert Rodriguez's "Planet Terror." Wright directed "Don't," one of the funny fake trailers between the two movies. Tarantino also lent DVD commentary to "Hot Fuzz," the middle installment in Wright's Cornetto trilogy. 
Apparently, it was around the time of "Grindhouse," all those years ago, when Tarantino put the idea in Wright's head for the title of his upcoming psychological horror thriller, "Last Night in Soho." The new movie, starring Thomasin McKenzie, Anya Taylor-Joy, and Matt Smith, made its world premiere at the Venice International Film Festival this month. Our review was mostly positive.
"Last Night in Soho" will open exclusively in theaters on October 29, 2021, via Focus Features, having had its release date pushed back several times because of the pandemic. In a new interview with Total Film, Wright explains how Tarantino impacted the naming of this film.
"The Best Title Music for a Film That's Never Been Made"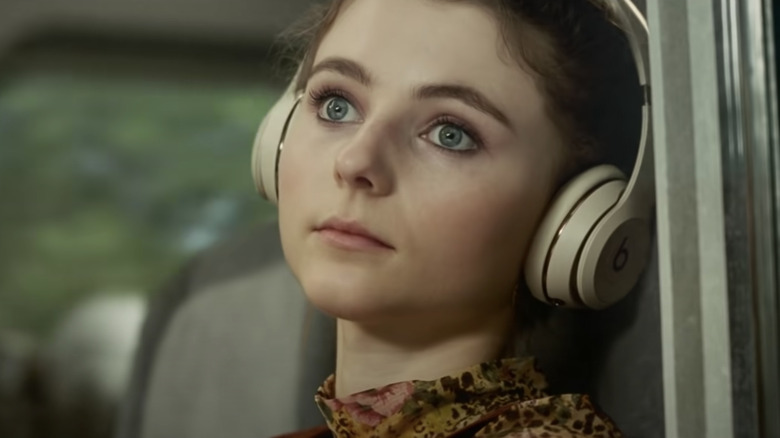 Focus Features
The September 16 issue of Total Film, which features an "Eternals" cover story, also takes the reader on set with Wright for "Last Night in Soho." There, he talks about the genesis of the film's title.
It started with a discussion of the song "Hold Tight" by Dave Dee, Dozy, Beaky, Mick & Tich. Tarantino used that song in "Death Proof," and it sparked a discussion between the two filmmakers and music lovers. Wright said:
"I was talking to him about that song, and that band, and he said, 'Have you ever heard 'Last Night in Soho'?' He played it for me, and he goes, 'This is the best title music for a film that's never been made.' I started amassing this playlist called 'Soho' that was 300 songs from the '60s. I hadn't thought what the film was going to be called. Then for a long time, it was called Red Light Area, but there was a film called Red Lights, with Cillian Murphy. And then I thought, 'OK, the film is The Night Has a Thousand Eyes'. And then I looked on IMDb, and there's already a film called Night Has a Thousand Eyes. F**k. So then it was staring me in the face, because I'd heard this song, and I thought it was great: Last Night in Soho."
It's good to know that Edgar Wright checks IMDb before naming his movies. I was a big fan of "Baby Driver," and I know there's a lot of love already for Wright with cult classics like "Shaun of the Dead" and "Scott Pilgrim vs. the World." So I'm eager to see "Last Night in Soho," and I'm sure plenty of other moviegoers are as well.
"Last Night in Soho" opens on October 29, 2021. It has a 17-day window of theatrical exclusivity, so even if you're not ready to venture out to the theater again, it should hopefully be on VOD a few weeks later.