The 10 Apple TV+ Movies That Justify A Subscription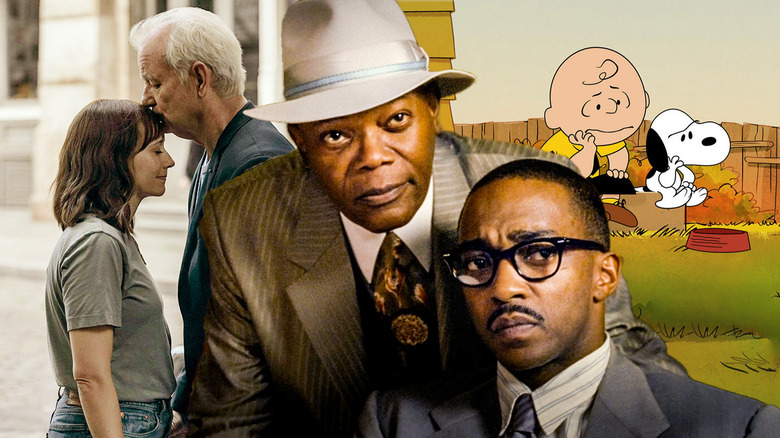 Apple TV+
Now that we've accepted that we're all going to drown in an endless sea of streaming options, apps, and a whole lot of plus signs, it's time to enjoy our fate and just keep swimming. Apple TV+ has made a name for itself with popular shows like "Ted Lasso" and "Central Park," but the streaming service's original movie selection is nothing to scoff at. 
For just $4.99 a month, there's plenty to get your money's worth. In no particular order, here are 10 Apple TV+ movies that justify a subscription.
Wolfwalkers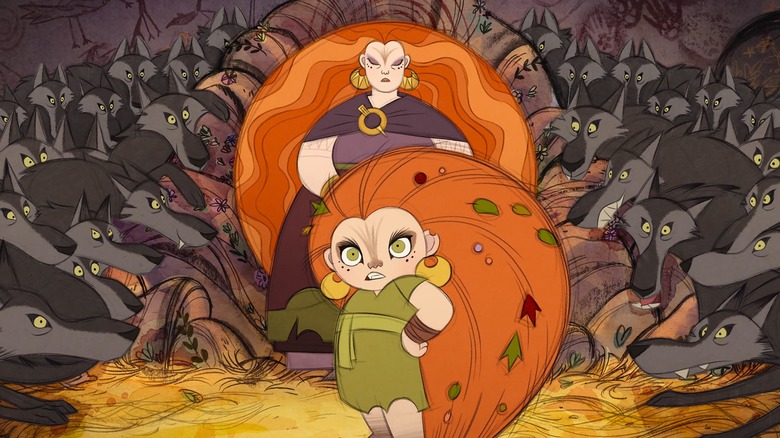 Apple TV+
It is an absolute crime against humanity that "Wolfwalkers" didn't win the Oscar for Best Animated Feature. Directed by Tomm Moore and Ross Stewart, "Wolfwalkers" is the third and final installment in Moore's "Irish Folklore Trilogy," and easily the best. The story follows Robyn Goodfellowe, a young would-be hunter (if it weren't for her pesky gender assignment) who moves to Ireland with her father during a time of unrest due to fears of wolves outside the city limits. 
After sneaking out to explore the forbidden area, Robyn meets a fiery girl named Mebh, who is part of a clan of humans who can transform into wolves by night. The latest animated feature from Cartoon Saloon, "Wolfwalkers" feels like a folktale read from an oversized storybook about breaking rules in the name of progress, tearing down Puritanical and patriarchal power systems, and learning how to be comfortable letting the wild animal within all of us run free.
Boys State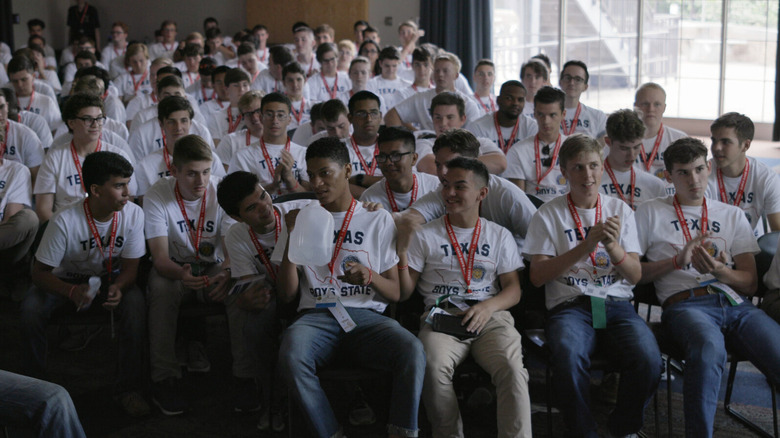 Apple TV+
Every year, thousands of high school juniors voluntarily attend the American Legion Boys State and American Legion Auxiliary Girls State summer leadership and citizenship programs, which focus on exploring the mechanics of American government and politics. In the Sundance and Emmy award-winning documentary "Boys State," the folks at A24 and Apple look to the Boys State event in Texas, following 1,100 teenage boys who come together in an attempt to build a representative government from the ground up. 
A microcosm of the American political sphere, "Boys State" is an unflinching look at the functionality of political theatre and partisan campaigning — and to say your feelings on the film will be dictated by your own political leanings is an understatement.
Come From Away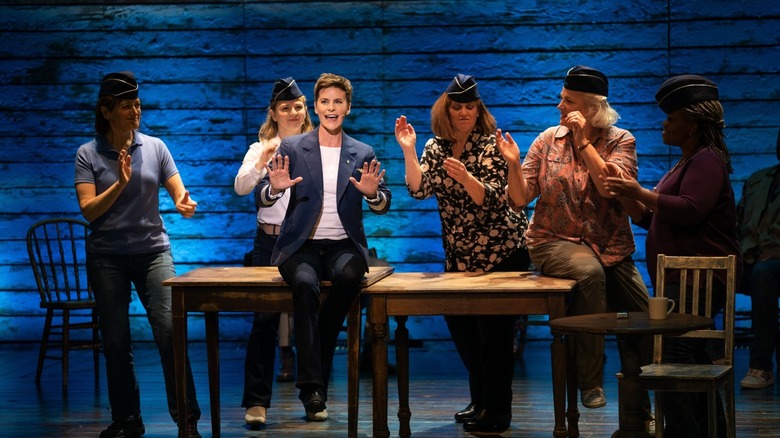 Apple TV+
Making art about 9/11 is tough, but the Broadway musical "Come From Away" managed to create something genuinely heartwarming and wonderful about one of the darkest days in American history. Planes all over the world were forced to divert from their destinations on 9/11, with 38 of them ordered to make an emergency landing in the small town of Gander, Newfoundland. 
What followed was nearly 7,000 passengers from across the globe arriving in this town for five days, where the townspeople housed and fed the new arrivals. Based on those stories and frequently referencing the very real people that helped during this time, "Come From Away" is a healing reminder that no matter how bad things get, there is always good in this world.
CODA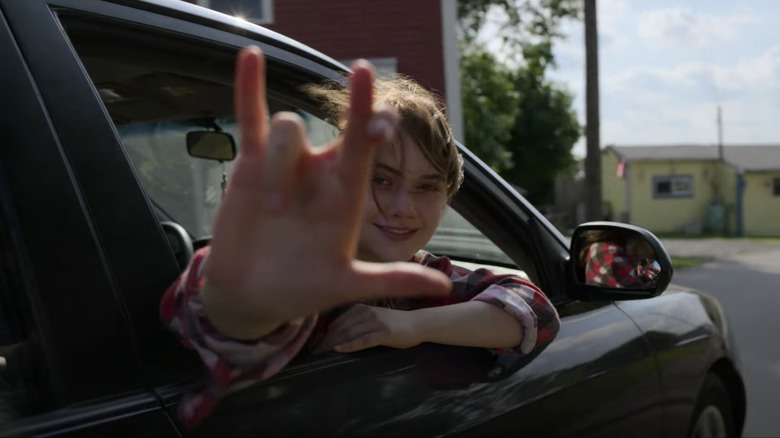 Apple TV+
The abbreviation for "Child of Deaf Adult," "CODA" is the newest acquisition for Apple TV+ and one of their finest. The film follows a young woman named Ruby, the only hearing member of a Deaf family. Working every morning before school to help her family keep their fishing business afloat, everything changes after Ruby joins her high school's choir and begins longing to pursue an education and career in vocal performance. 
Emilia Jones of Netflix's "Locke & Key" stars as Ruby, and is joined by deaf performers Troy Kotsur, Daniel Durant, and Academy award-winner, Marlee Matlin. "CODA" is a coming of age film with a hell of a lot of heart, but never feels like a paint-by-numbers trope. If you're anything like me, you'll probably need to have a good cathartic cry afterward.
Beastie Boys Story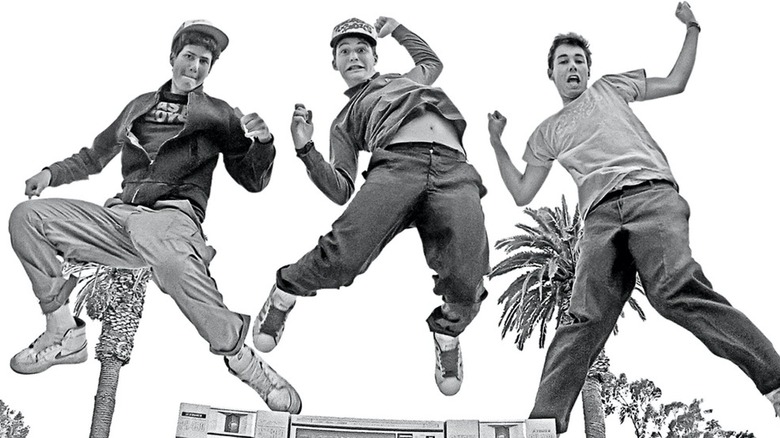 Apple TV+
Directed, written, and produced by Spike Jonze, "Beastie Boys Story" is an atypical documentary inspired by the memoir "Beastie Boys Book." Filmed at Kings Theatre in Brooklyn, New York, it's an intimate retelling of the 40 year history of the friendship and music-making of the Beastie Boys as told by Adam "Ad-Rock" Horovitz and Michael "Mike D" Diamond. 
The film itself is a recording of Ad-Rock and Mike D recounting their memoir in front of a live audience, not unlike the public speaking engagements popularized by Henry Rollins of Black Flag. Plenty were disappointed that this film isn't a true-to-form documentary, but there's something so endearing about hearing the remaining Beastie Boys talk about their lives of rebellion and partying while rocking gray hair and crow's feet around their eyes.
On the Rocks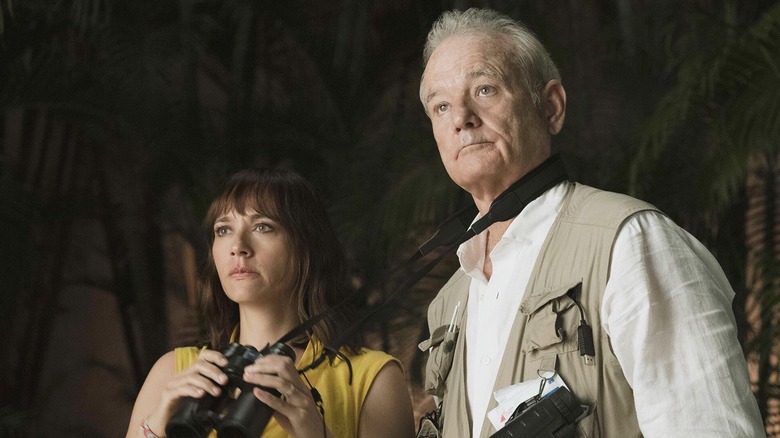 Apple TV+
The latest from Sofia Coppola, "On the Rocks" is a film about a young mother and author (played by Rashida Jones) who reconnects with her bon vivant father (played by Bill Murray) to investigate whether or not her husband is cheating on her in this frenzied, proverbial love letter to New York City. Bill Murray is used to playing over-the-top characters, but his performance as Felix — the jaunty hurricane of energy, luxury, and philandering — is downright electric. With a somewhat simple story, this is possibly Coppola's most digestible endeavor, and one that requires no chaser.
Dads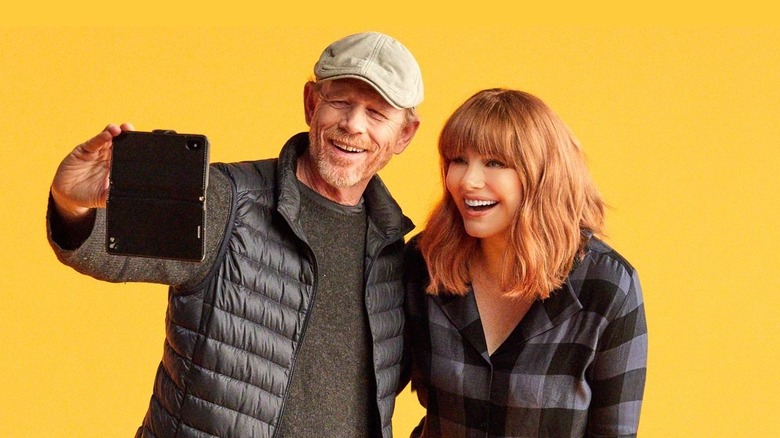 Apple TV+
When you grow up with one of the most famous dads in the world, you're bound to have a fascination with the man loved by generations. Directed by Bryce Dallas Howard, and clearly inspired by growing up as the daughter of Ron Howard, "Dads" is a documentary about, well, dads. It's an aggressively positive and joyful look at fatherhood featuring testimonies from regular civilian parents and some of the most famous celebrity dads. 
Everything about "Dads" feels like a celebration, even when discussing some of the more difficult topics like loss, the foster care system, and generalized parental anxiety. The film is co-produced by Dove soap, so while it makes sense that this doc is squeaky-clean in its storytelling, you may feel frustrated when the film doesn't dive deeper into more complex themes surrounding fatherhood. There was clearly an intent for good feelings behind the making of this film, and it absolutely succeeds.
Hala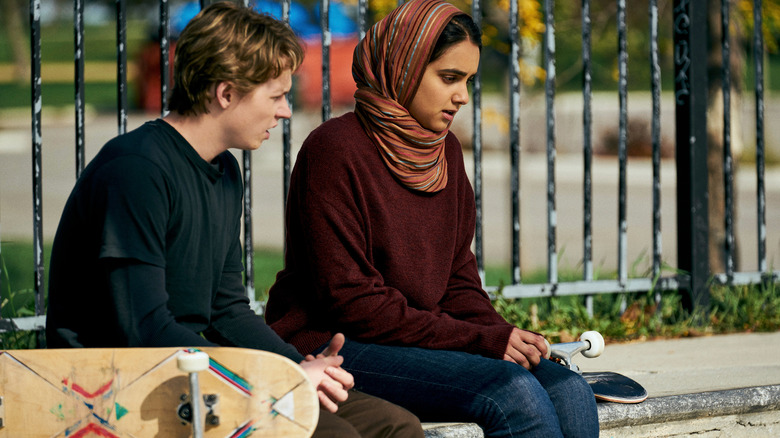 Apple TV+
There's no shortage of coming-of-age films about teen girls, but for decades all of the films looked strangely similar (see: white). "Hala" instead focuses on a seventeen-year-old Pakastani American teenager who feels a great obligation to her family, culture, and religion which sometimes feel in direct odds with who she is becoming as a person. Interests like skateboarding, or her big crush on a non-Muslim boy at school cause great strife within their family, and she soon becomes privy to family secrets she never knew existed. 
Based on director Minhal Baig's short of the same name, "Hala" is a fantastic look at the difficulties of growing up, through the lived experience of a girl, which this genre needs to highlight more often.
The Banker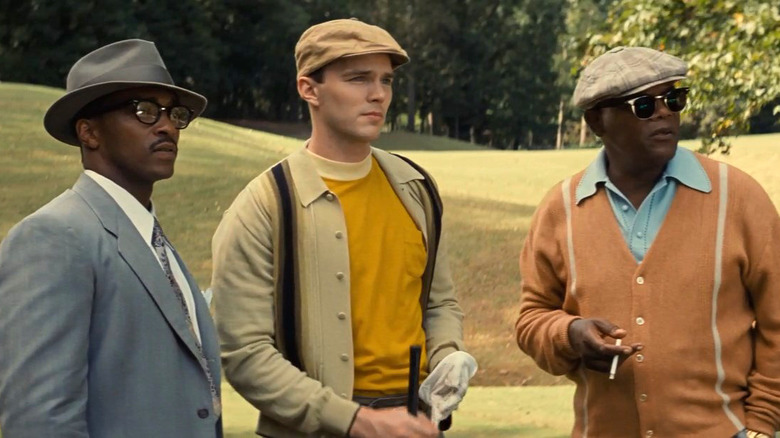 Apple TV+
Anthony Mackie and Samuel L. Jackson absolutely shine in this film about two entrepreneurs who inadvertently become con-men to get around the rigged housing system of the 1960s, fighting for housing integration and equal access to the pursuit of the American Dream. Based on the true story of Bernard Garrett and Joe Morris, the duo hire a working-class white man (Nicholas Hoult) to get into the housing spaces they would otherwise be denied access to. Together, they work together to take down housing and bank discrimination in this historical action drama that nabbed the NAACP Image award-winning for outstanding independent motion picture earlier this year.
Who Are You, Charlie Brown?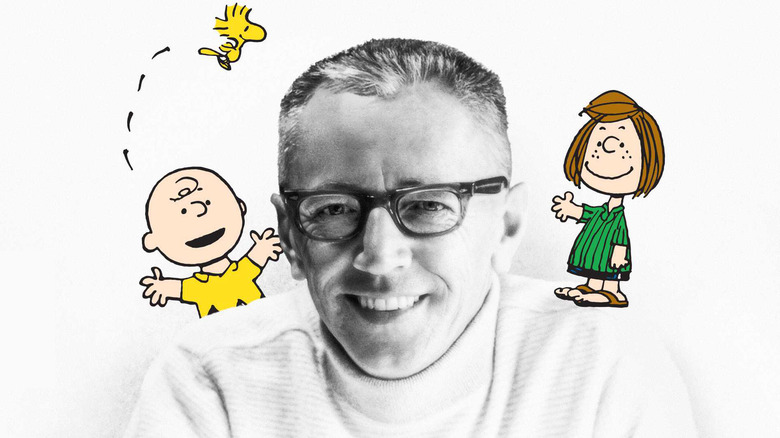 Apple TV+
There are few cultural touchstones that have stood the test of time and remained omnipresent, but Charles M. Schulz's "Peanuts" and all things Charlie Brown are one of them. In this heartwarming documentary narrated by Lupita Nyong'o, "Who Are You, Charlie Brown?" provides a timeline for one of the greatest comic creators in history, while highlighting the legacy he left behind. Interwoven through interviews with those who knew Charles best and celebrity fans of his work is a brand new animated "Peanuts'" special all about Charlie Brown on a quest to discover himself.