The Mandalorian Season 2 Just Won A Bounty Of Emmys For VFX, Stunts, Make-Up, And More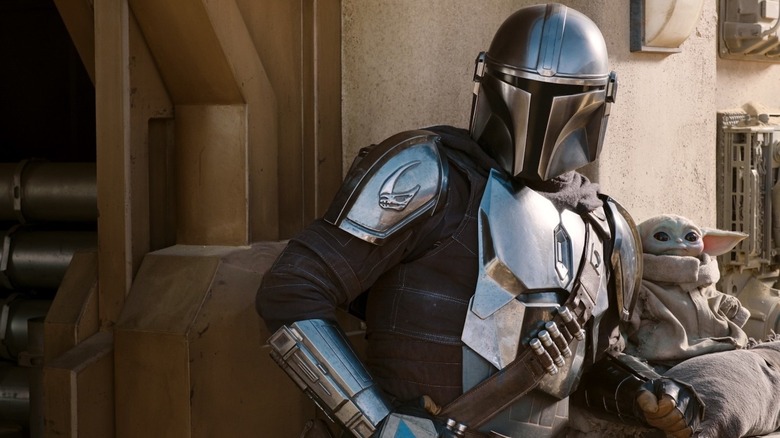 Lucasfilm
Disney+ had a hell of a showing at the recent Creative Arts Emmy Awards, nabbing 13 wins, with "The Mandolarian" responsible for over half of them. 
The streaming era is proving to be very odd. We have more content than we've ever had before and most of it is quality stuff, but the downside to this embarrassment of riches is there's always something new to talk about, which means most of these streaming shows and movies don't stick around as long as they used to.
"The Mandalorian" is an exception to that, though. Partially because it rules, partially because it ignores the "binge model" of Netflix and chooses instead to leave people hanging week to week, and... well, Baby Yoda. Most of it is Baby Yoda. Whatever the alchemy is, "The Mandalorian" has staying power and dominated pop culture overnight.
So, it's no surprise that the show is getting recognized with nice shiny trophies. 
So Many Awards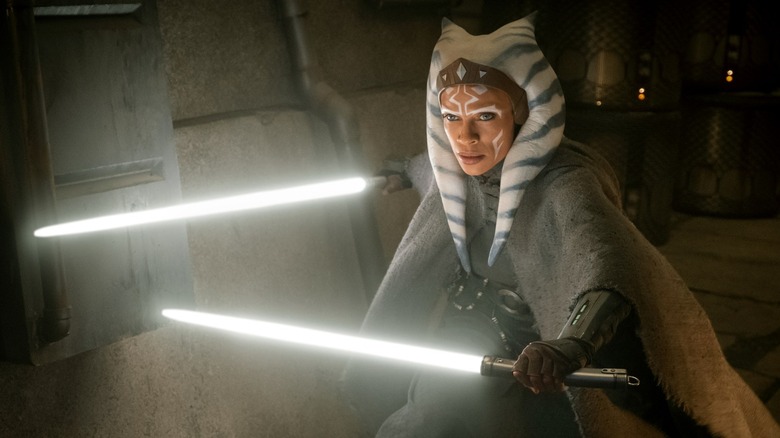 Lucasfilm
Now let's see exactly what Mando won (with a little commentary), shall we? 
Outstanding Sound Mixing for a Comedy or Drama Series (One Hour) – Well, yeah. Lucasfilm hires the best sound people around and have since the original film.
Outstanding Prosthetic Makeup – They deserve this award just for turning Rosario Dawson into Ahsoka Tano.
Outstanding Cinematography for a Single-Camera Series (Half-Hour) – The show is gorgeous and very near big budget blockbuster standards, so another earned win.
Outstanding Stunt Performance – We all saw what Boba did to those poor stormtroopers, whooping ass with that stick and whatnot. Great stunt work. Plus: all done in bulky armor.
Outstanding Stunt Coordination – See Above.
Outstanding Visual Effects in a Season or a Movie – Yep, no need to qualify that one. It's obvious from any random three minutes pulled from literally any episode of the series.
Outstanding Music Composition for a Series (Original Dramatic Score) – Ludwig Göransson is wrecking house with his music for this series, pulling off the impossible task of feeling like "Star Wars" without copying John Williams's style. I don't know how he does it, but the dude is killing it.
The Best of the Rest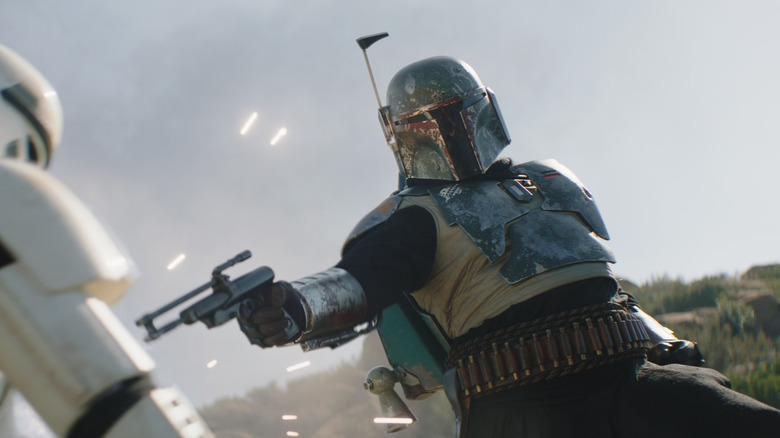 Lucasfilm
Other Disney+ wins include one for "Hamilton" for Outstanding Technical Direction, Camerawork, Video Control for a Special (man, I love how oddly specific these categories are; always makes me smile), three for "WandaVision," one for National Geographic's "Secrets of the Whales" for Outstanding Documentary or Nonfiction Series, and one for "Black is King" for Outstanding Costumes for a Variety, Nonfiction, Or Reality Program.
Phew. That's a lot of Emmys. 
Congrats, Disney+. Keep pumping out the good stuff that actually stays in the cultural conversation for longer than a week and you'll keep racking them up.