Fear The Walking Dead Season 7 Trailer: The Apocalypse Was Bad Before The Nukes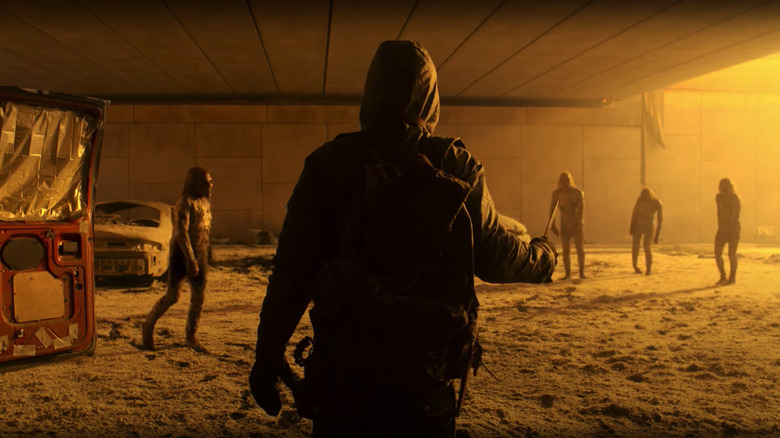 AMC
If you grew up in the '90s and you had phenomenal taste in film soundtracks, you might have owned a scratched-up CD of "Batman & Robin: Music from and Inspired by the 'Batman & Robin' Motion Picture." Therein, just before Bone Thugs-n-Harmony insisted that you "Look Into My Eyes," The Smashing Pumpkins tapped into the caped crusader's goth angst with the banger track, "The End Is the Beginning Is the End," earning them a Grammy for brooding alongside Gotham's greatest defender. It's a good jam. 
Now, on the heels of diminishing ratings at the end of its sixth season, "Fear The Walking Dead" teases a seventh season with the words "The end is only the beginning" sprayed onto a wasteland wall. And so it's apparent that showrunners Andrew Chambliss, Ian Goldberg, Robert Kirkman, Gale Anne Hurd, Greg Nicotero, and David Alpert will keep this train rolling all night long. Check out the latest trailer below.
Fear The Walking Dead Season 7 Trailer
As with its predecessor "The Walking Dead," the zombies end up being a peripheral problem for the survivors, second only to — as always — other humans. The trailer hints at standoffs, betrayals, and tested loyalties all around, as they do on every season of this show and its kin. If the "end is only the beginning" tease is to be believed, the zombie genre is going to shuffle its deadened limbs along until someone puts it out of its misery. 
Walkin In A Nuclear Wonderland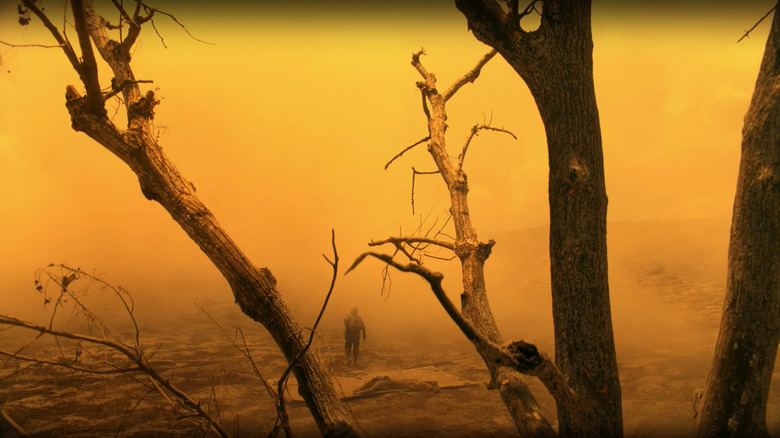 AMC
"Fear the Walking Dead" indeed already had its end. The sixteen-episode season culminates with Teddy (John Glover) conjuring up his own apocalypse by detonating nuclear warheads across Texas. There were survivors, some rescued by helicopter and others who hunkered down, but it's up to all of them to determine how they will craft a fresh beginning from the destruction. The group's "Beginning" is dim and hostile, with outdoor air toxic enough to necessitate gas masks and the usual roving bands of maniacs across the landscape. In the true Romero spirit, the living are in a pressure cooker that will reveal who they are and what they're really about. 
Guess Who's Back, Back Again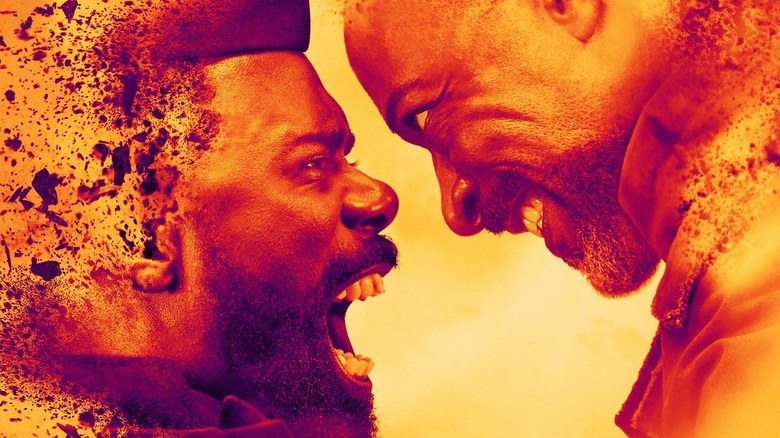 AMC
Executive produced by Scott M. Gimple alongside AMC, "Fear the Walking Dead" brings back Lennie James as Morgan Jones, along with Colman Domingo as Victor Strand for the headliner bout (also the focus of AMC's newly released key art shown above), with the bonus casting of Aisha Tyler in an as-yet-unknown role on top of her Season 6 directorial swing on the show.
The dead return on Sunday, October 17 at 9 pm EST/8 Central on AMC. For those with AMC+, and all episodes will be available one week ahead from October 10, 2021, onward.