Theme Park Bits - Overnight Parking Fees For Disney World Hotel Guests, New Pixar Pier Artwork And Videos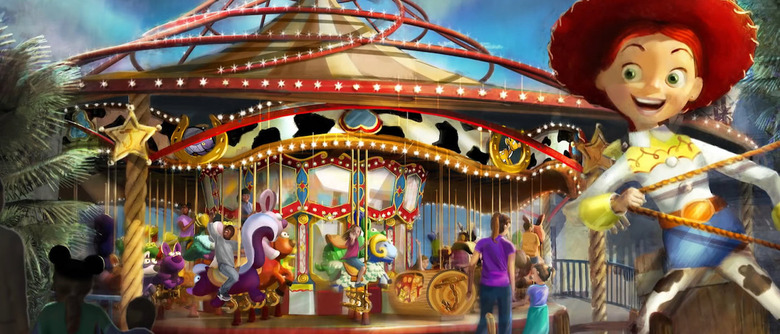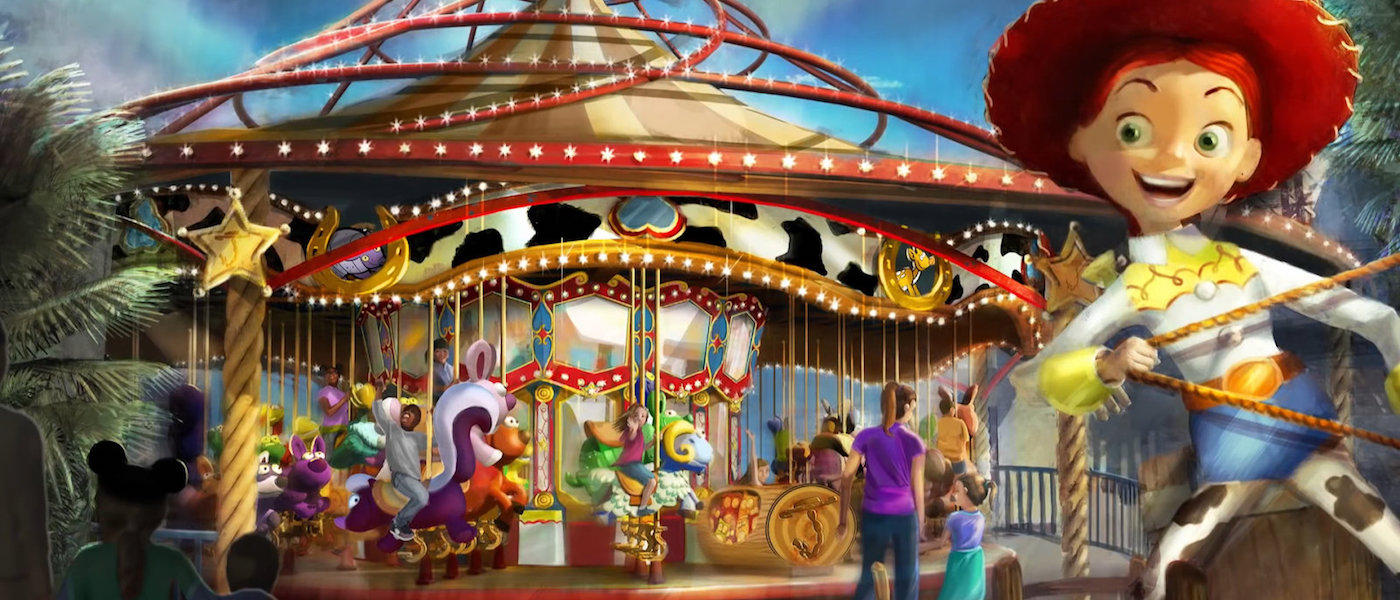 In this edition of Theme Park Bits:
Free overnight parking at Walt Disney World hotels will soon be a thing of the past.
See videos and new concept images of the upcoming Pixar Fest and Pixar Pier at Disneyland Resort.
See a talking doughnut interview Voodoo Doughnut's founders before it comes to Universal Orlando.
A $100-million, deeply immersive theater project involving an alt-rock icon is headed for Las Vegas.
Are you ready to have Disney monitor your fear level and adjust your ride experience accordingly?
And more!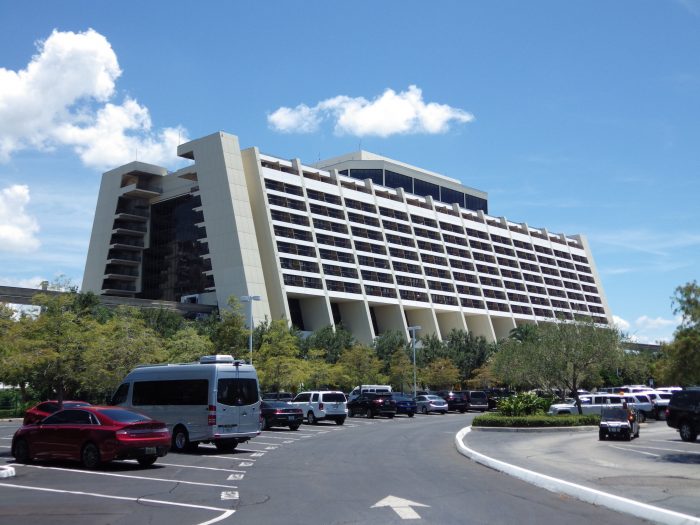 In a move that is sure to inspire angry mobs of tire-iron-wielding hotel guests, Walt Disney World has decided to do away with free overnight parking at its hotels. Reports began circulating this week and were soon confirmed via an official announcement to authorized travel agents.
The change will go into effect for new reservations going forward from March 21. Only disabled guests, Fort Wilderness campers, and Disney Vacation Club members will be exempt from having to pay. Depending on the class of hotel you stay in, the overnight parking fee will range from $13 to $24 per night.

Kiss the auctioned-off redhead goodbye. California's Disneyland has announced temporary closure dates for its version of the Pirates of the Caribbean attraction. From April 23 to June 7, the ride will undergo refurbishment to remove the scene in which an audio-animatronic woman was sold into slavery.
Now the redhead will actually take up a rifle to lead the auction. I feel like there must be some sort of Westworld joke to be made here, what with the parallels between the redhead and Dolores Abernathy, the newly empowered robot revolt leader, who can also be seen brandishing a rifle in the Season 2 trailer for that show. These violent delights have violent ends?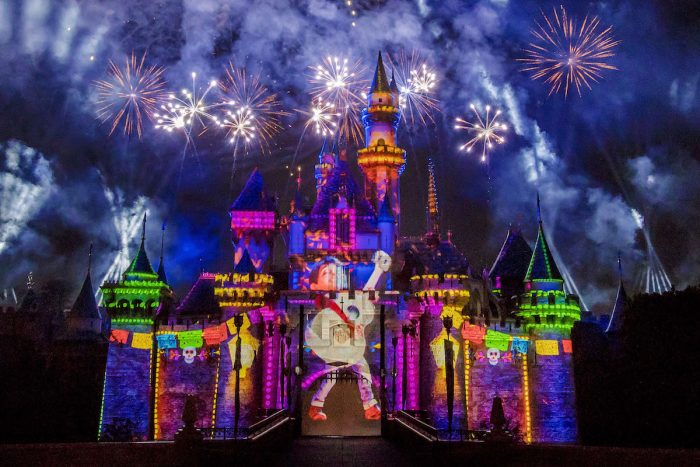 Oh My Disney has shared a first look at "Together Forever," the new nighttime spectacular coming to Disneyland, which includes fireworks and projection mapping themed to friendship in Pixar stories.
World of Color at Disney California Adventure Going Dark for 1.5 Months to Accommodate PIXAR Pier Constructionhttps://t.co/5aXd2mZDuM pic.twitter.com/Tzf5Nyqsm9

— WDW News Today (@WDWNT) March 9, 2018
Over at Disney California Adventure, WDW News Today reports that the World of Color show will halt the same day the new Paint the Night parade debuts in order to facilitate the construction of Pixar Pier.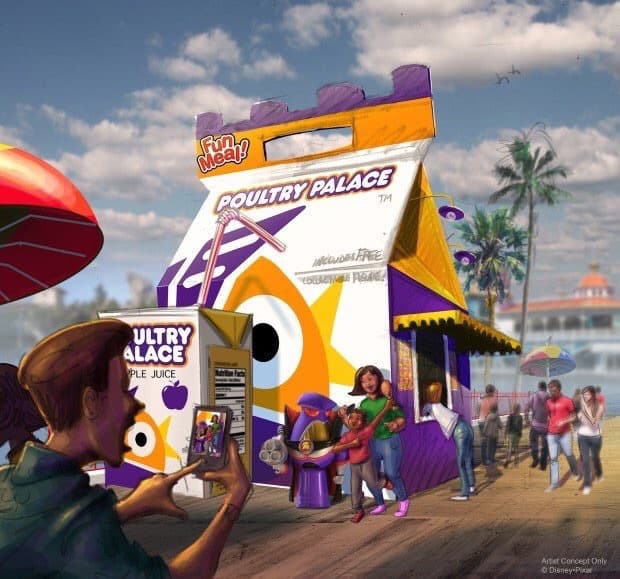 If you want to know what to expect from Pixar Pier, Disney and More has a deep dive with new concept art and videos of the upcoming land, which includes bits of elaborate theming such as a quick-service restaurant designed to resemble "a huge carton of take-out chicken."
Sully popcorn bucket and Mike Wazowski sipper for #PixarFest at @Disneyland. #PixarDisneyParks pic.twitter.com/lbqqwfkMZt

— Inside the Magic (@InsideTheMagic) March 9, 2018


Inside the Magic has details on the new food and merchandise offerings that will be available at Disneyland Resort during Pixar Fest this spring. At the Contemporary Resort in Walt Disney World, parents can now make reservations to have their kids babysat by characters from Toy Story and The Incredibles in the new Pixar Play Zone.
Reservations are now open for Pixar Play Zone, a new immersive children's experience at Disney's Contemporary Resort! Details: https://t.co/l1RgdRFhyQ pic.twitter.com/7edz7Dh2PS

— Disney Parks (@DisneyParks) March 15, 2018
Universal Orlando has bumped up ticket prices for its Volcano Bay water park. Meanwhile, Universal City Walk is prepping for the grand opening of Voodoo Doughnut by having a sentient doughnut interview the founders of the novelty doughnut chain.
Dubbed the Time Traveler, "the world's fastest, steepest, and tallest spinning coaster" has opened at Silver Dollar City in Branson, Missouri.
Some images from #TimeTraveler media day at @SDCAttractions. We will have more later. pic.twitter.com/Wr9wSpoQsI

— Dark JourneyZ (@Park_Journey) March 13, 2018


Inside the Magic has a cool little POV video clip of the Taumata Racer water slide at Aquatica San Antonio.
Lollapalooza founder Perry Farrell's two bands, Jane's Addiction and Porno for Pyros, and other big-name musical acts will perform (some of them holographically) at a new immersive theater hub in Las Vegas called Kind Heaven beginning in 2019. Here's a description of the experience, via Deadline:
Kind Heaven will combine RF technology, Hollywood-style storytelling and wearable tech to immerse visitors in a personalized, exotic journey that offers the best of Southeast Asian culture, music, food, danger, fashion, exoticism, exploration, mystery and spiritual enlightenment.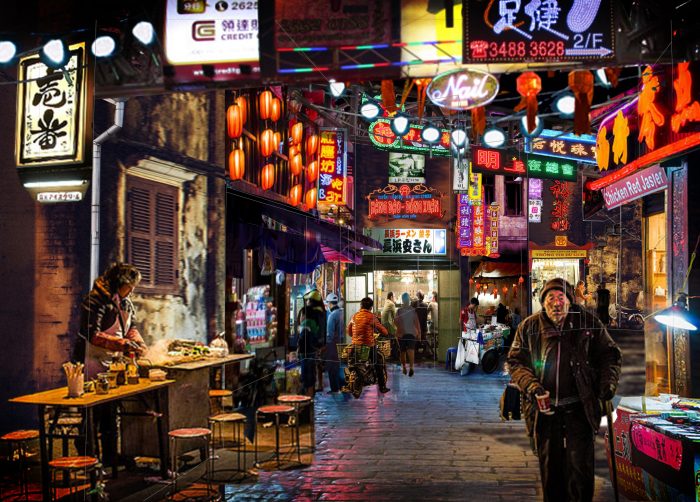 In permit and patent news, Disneyland has reportedly filed a permit for a "new exit passageway and stairs to be built backstage at Space Mountain." But the real kicker is that Disney has also filed a patent for a technology that would allow it to monitor physical indications of fright and then tailor the intensity of the ride experience to individuals based on how scared (or not scared enough) they are.
This almost sounds like something out of Monsters, Inc., with workers monitoring scare-o-meters in a control room. Guests would need to sign a waiver if this fear-based ride technology ever comes to pass in the parks, but some of the monitoring could already conceivably be done by way of the MagicBands people wear on their wrists.
.@SplitsvilleANA has officially rolled into Downtown Disney District and is now open at the @Disneyland Resort! https://t.co/MDo4Cj1jiW pic.twitter.com/zZshPlC8IN

— Disney Parks (@DisneyParks) March 15, 2018
The Splitsville Luxury Lanes bowling and dining complex is now open in the Downtown Disney District.
Who remembers flying through an icy comet in the original version of Star Tours? Apparently, writer-director Rian Johnson does, because he based the crystal caverns in Star Wars: The Last Jedi on that extinct ride scene.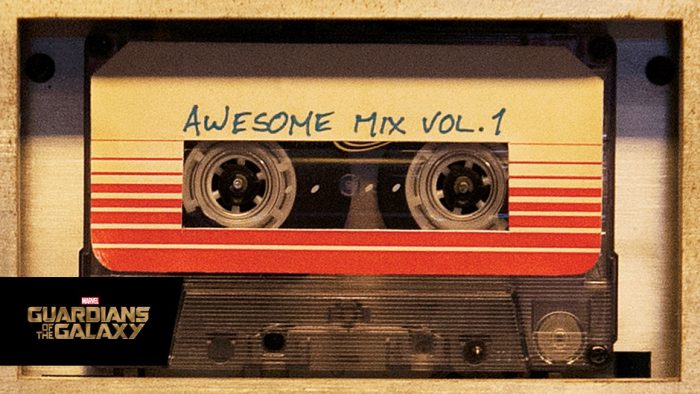 At Epcot, the "Guardians of the Galaxy – Awesome Mix Live!" concert series is set to run from June 9 to August 19. Fans can look forward to hearing some of their favorite songs from the movie soundtracks live.
Elsewhere in Walt Disney World, veteran Imagineer Joe Rohde is among the names slated to speak at Animal Kingdom's new Tiffins Talks Dining Experience.
Lots of new items at Jock Lindsey's Hangar Bar @DisneySprings. We'll have a review out tomorrow. pic.twitter.com/ycmRljhMn6

— WDW News Today (@WDWNT) March 12, 2018


WDW News Today has posted an in-depth review of new menu items at Jock Lindsey's Hangar Bar in Disney Springs.
Walt Disney World Resort's 'Incredible Summer' will light up Disney's Typhoon Lagoon with Disney H2O Glow Nights! https://t.co/kX1gT2smWF pic.twitter.com/F4dncRR7Is

— Disney Parks (@DisneyParks) March 15, 2018
On Thursdays and Saturdays from June 21 to August 11, Toy Story characters will be throwing a beach party in Disney's Typhoon Lagoon, as the water park hosts an after-hours event called "H20 Glow Nights." When Toy Story Land opens on June 30, Disney's Hollywood Studios will be getting in on the glow action, too, with light-up Little Green Men headbands whose eyes move.
The Citrus Swirl Returns to the Magic Kingdom Due to Popular Demandhttps://t.co/OkfkdDePj3 pic.twitter.com/8pixbpMyQ8

— WDW News Today (@WDWNT) March 15, 2018
Fans of the Citrus Swirl at the Magic Kingdom's Sunshine Tree Terrace stand might not need to start a Change.org petition, after all. The float and cup were replaced on the menu this week with vegan-friendly "Orange Swirl" items, only for them to resurface days later.
Get ready for a whole new crop of construction photos and videos in the coming months. The building of TRON Lightcycle Power Run is now underway at the Magic Kingdom, which means that we can probably expect a lot of videos like the one above, in which a train horn toots sedately as a camera zooms in on trees. Behind the trees, you can see something ... maybe? If you squint?