Danny Boyle Says He Will Direct The Next '28 Days Later' Sequel?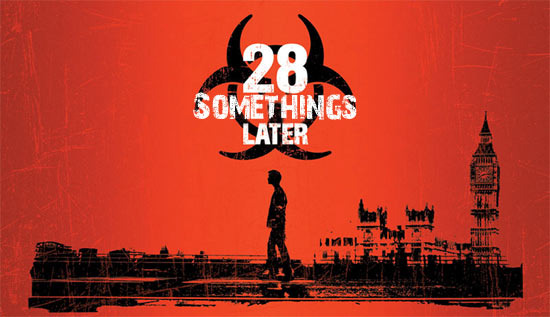 There's been little movement on the 28 Days Later franchise front of late, but with Danny Boyle's most recent film, 127 Hours, completed and nearing release, that could soon change. From what Boyle has said in the past, we know that 28 Months Later isn't the official title for the film, its planned setting is Russia (not France like one might've inferred from the ending of 28 Weeks Later), and Boyle feels strongly enough about the idea he's come up with for the film that he has considered directing it.
As hopeful as many of us were that Boyle would return, the odds of it actually happening appeared rather slim. Even while he was discussing potentially directing the film, there were simultaneous discussions of it being handed off to another director (as was done with the second film). If this latest update is to be believed though, Boyle is no longer considering directing the film; he is directing it.
Dread Central reports the news, which has purportedly come from Boyle himself. When asked if he'd be producing the sequel, he replied, "Actually, I want to direct it." The conversation stems from a third party source though, so I'd suggest waiting for official confirmation before getting too excited.
Here's what Boyle said back in 2007:
I've got an idea for it. I didn't think I would have, because I didn't want to do the second one.
It's to do with Russia actually. It's to do with that part of the world. NOT FRANCE. The second film hints that it gets to France eventually, and wipes out the French. But this third idea is actually more to do with Russia, but that's actually all I can say. I don't know whether it will happen.
Now the question is: When will it happen? Boyle's next project is going to be a London stage play of Mary Shelley's Frankenstein, but following that, Boyle still has a three-year production deal with Fox Searchlight and Pathe Pictures (the distributors of 28 Days Later), and 127 Hours was only the first of his films under that contract. Because of this, Boyle might have to wait to direct Maximum City, an adaptation of the non-fiction book Maximum City: Bombay Lost and Found, for which he's hired on the screenwriter of Slumdog Millionaire. Boyle's proposed remake of My Fair Lady, meanwhile, is no longer happening. That leaves only the next sequel in the 28 Days Later saga, and Boyle with his schedule wide open.
So, assuming this report is true, it's very likely that this will be Boyle's next film. (OK, feel free to get a little excited.)