Eli Roth's Thanksgiving Proves That Horror Always Wins At The Box Office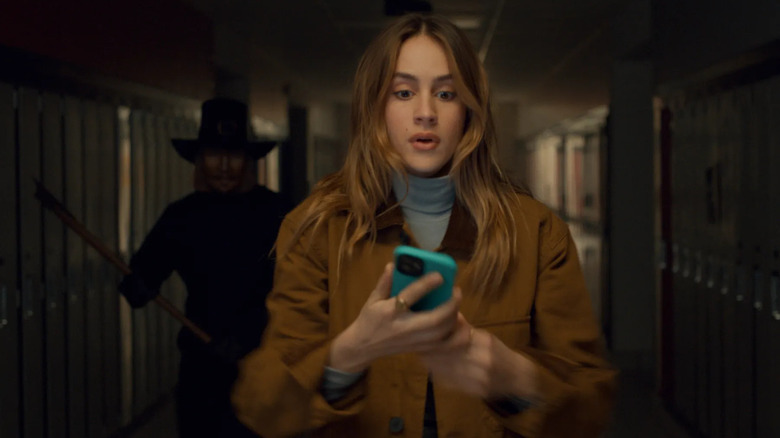 Sony Pictures Releasing
Halloween might be behind us, but Thanksgiving can be just as scary — especially if the dinner table talk turns to the topic of politics. Fortunately, director Eli Roth has brought the gift of good, old-fashioned gore to usher in the holiday season with "Thanksgiving," a real horror movie based on a fake horror movie trailer he cooked up for "Grindhouse" back in 2007.
Horror movies might not win many Oscars, but they're one of the most solidly reliable genres at the box office. "Thanksgiving" has proven that once again with a $10.3 million opening weekend that saw it wrestling with "The Marvels" for third place on the box office chart, and ultimately winning by a hair. The movie's title and premise are obviously a little specific to North America, but "Thanksgiving" nonetheless managed to pull in another $2.4 million overseas for a global opening weekend of $12.7 million.
The movie had a lean production budget of $15 million, which means its box office break-even point will likely be somewhere in the $30-40 million range. It shouldn't have any trouble reaching that goal, especially with the five-day Thanksgiving weekend coming up. As an R-rated slasher flick, it's actually on somewhat untested ground. Studios typically send out family-friendly releases to compete over this particular holiday ("Frozen II" still holds the record for biggest five-day Thanksgiving weekend gross), and the most successful Thanksgiving horror release to date is 2003's PG-rated "The Haunted Mansion."
The upside to that, of course, is that Roth's movie could be a successful bit of counter-programming for horror fans seeking alternative holiday entertainment.
Don't forget about Freddy!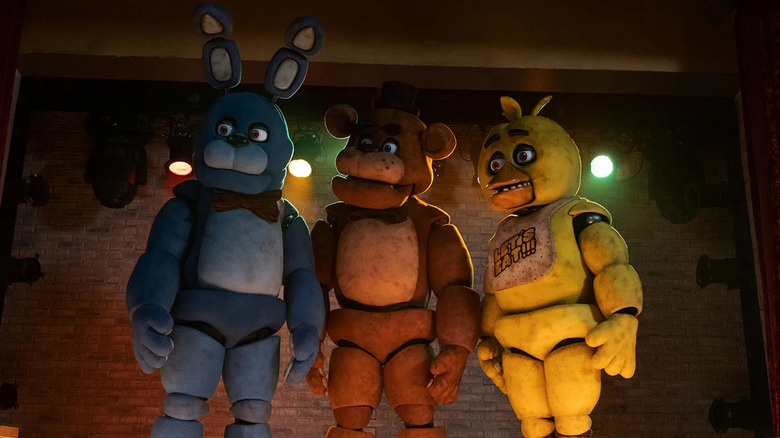 Universal Pictures
In case you need further proof that horror is the box office's chosen child, "Thanksgiving" wasn't the only horror movie in the top five over the weekend. "Five Nights at Freddy's" has been dropping precipitously since its mammoth $80 million debut (mostly due to a day-and-date streaming release on Peacock), but in its fourth weekend it still managed to gross another $3.5 million at the domestic box office, bringing its global total to $284.3 million. With a reported production budget of $20 million, the video game adaptation will easily be one of the most profitable movies of the year.
Speaking of the year, "Thanksgiving" is actually the final theatrical horror release of 2023, which means it could stick around on screens for a while simply due to the lack of any other horror offerings. The next major spooky release is Blumhouse's haunted swimming pool movie "Night Swim" on January 5, 2024. Until then, horror fans, we're looking at a long, dry December. 
At least there's always the option of rewatching "The Nightmare Before Christmas."