James Cameron Wants To Do Another Terminator Focused On A.I., But 'Nothing Has Been Decided'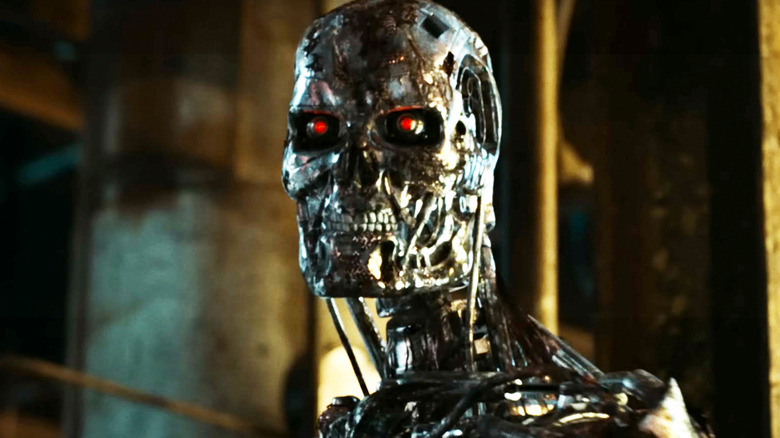 Warner Bros.
In a recent The Hollywood Reporter profile, Arnold Schwarzenegger confirmed he's parting ways with the "Terminator" franchise. And talking about the various sequels that have been churned out since "Terminator 3: Rise of the Machines," he said the recent "Terminator: Dark Fate," in his words, "didn't close the deal as far as [he's] concerned," adding, "We knew that ahead of time because they were just not well-written."
So, the Terminator himself knew going in that these sequels weren't up to par. And even with James Cameron, the man who created the series and directed the first two movies, onboard as a producer, "Dark Fate" couldn't successfully raise the hobbling endoskeleton of this franchise from the flames of mediocrity.
If the ongoing WGA strike isn't enough of a signal that the industry isn't holding its writers in high enough regard, then just take a look at the landscape of film and TV. We are awash in a sea of media that feels beholden to social media metrics and audience test scores. The blandness of the "Terminator" sequels are a case in point, but Marvel will also soon have to confront the fact that using "Rick and Morty" writers for its blockbuster offerings probably wasn't the best decision. And all of this is happening while the threat of movies written entirely by artificial intelligence looms, ready to be welcomed with unbridled glee by Joe Russo.
All of which should provide more than enough grist for the "Terminator" mill, seeing as the whole franchise is based on the idea of an AI becoming self-aware and trying to wipe out the human race. And it looks as though none of that is lost on James Cameron, because he's interested in returning to the well yet again.
Nothing is official yet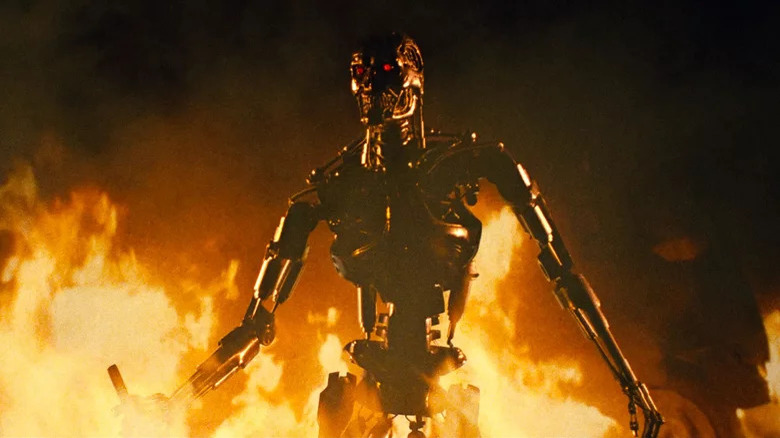 Orion Pictures
Drawn back to the "Terminator" franchise due to his concerns over the future of the human species, James Cameron didn't exactly return the series to its former glory by executive producing "Dark Fate." It was apparently his idea to kick off the movie by having a digital recreation of Edward Furlong's John Connor murdered, making the events of his classic "Terminator 2: Judgment Day" pretty much meaningless.
But with all this talk of AI taking over and the general "T2"-esque sense of doom that has descended on the world in recent years, the "Avatar: The Way of Water" director is surely tempted to take back the reins of his "Terminator" franchise entirely. Late last year, the so-called "King of the Box Office" visited Will Arnett, Jason Bateman, and Sean Hayes' "Smartless" podcast where he said:
"If I were to do another 'Terminator' film and maybe try to launch that franchise again, which is in discussion, but nothing has been decided, I would make it much more about the AI side of it than bad robots gone crazy."
There have also been some rumors (including this tweet and this one) that Cameron spoke at the Dell Technologies World 2023 conference this week and said he had begun writing a new "Terminator" film, but is holding off until the direction of AI becomes clearer. Those are unconfirmed at this time. Still, even from his comments on the podcast, Cameron is interested enough to at least try rebooting the franchise he built, but a few things are going to have to come together in order for us to get yet another "Terminator" movie.
The future is uncertain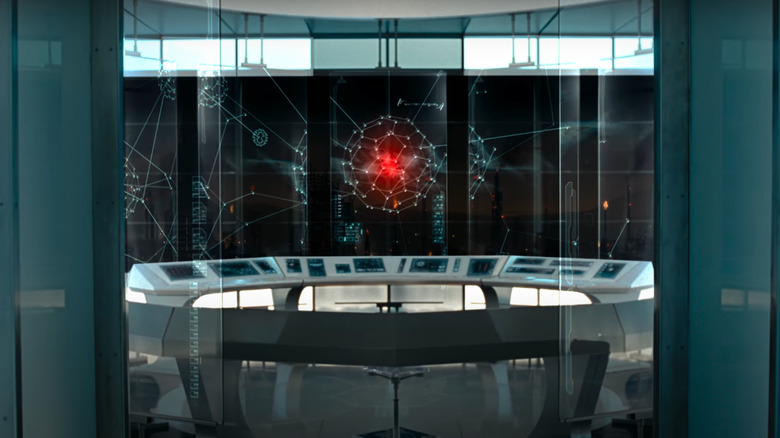 Warner Bros.
While the whole "killing off John Connor" thing doesn't bode well, if there's anyone that can overcome the "Terminator" franchise curse, it's James Cameron.
Inspired by a fever dream, 1984's "The Terminator" was nothing short of seminal, using the framework of a standard '80s slasher and mapping on a sci-fi narrative that embodied all the fears about exponential developments in technology that have become so salient in the years since the film's release. If the tweets coming out of the Dell conference are accurate, just what Cameron means by wanting to see how AI develops remains unclear in the sense that his "Terminator" films were so impressive partly for their prescience and partly for the way they melded pure fantasy with real-world concerns about the future of humanity. With that in mind, it seems as though Cameron is perfectly placed to use all the contemporary fears surrounding AI to once again spin a fantasy tale about how this might all play out.