The Lord Of The Rings: The Rings Of Power Season 2 Adds Game Of Thrones And Penny Dreadful Actors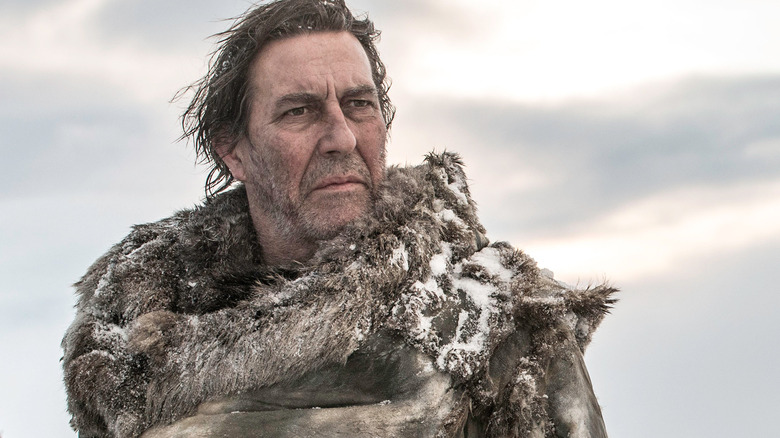 HBO
For years now, it's been clear that Prime Video has wanted their own flagship fantasy series in "The Lord of the Rings: The Rings of Power" to measure up with the likes of "Game of Thrones." So who better to cast for the next season than a number of acclaimed character actors, one of whom is poached directly from the rival HBO show?
Today brings the exciting news that a trio of very talented performers have been added to the cast of "The Rings of Power" season 2. Variety reports that Ciarán Hinds, Rory Kinnear, and Tanya Moodie have all joined production on the next adventure set in the world of J.R.R. Tolkien's most famous story, taking place thousands of years before the events of "The Lord of the Rings."
Best of all, these new faces to Middle-earth aren't actually all that new at all (to savvy viewers, at least). Moodie most recently appeared in Sam Mendes' "Empire of Light" but has enjoyed a long career in both television and film, known for starring in "Motherland," "The Man Who Fell to Earth," and "A Discovery of Witches." Kinnear, of course, has established himself as a frequent supporting player in shows like "Penny Dreadful," movies like Alex Garland's "Men," the recent HBO series "Our Flag Means Death," and the Daniel Craig "Bond" movies. And as for Hinds ("Belfast," "Silence," "Tinker Tailor Soldier Spy"), fans will likely recognize him as the wildling "King Beyond the Wall" Mance Rayder from "Game of Thrones" seasons 3 through 5.
The Rings of Power adds 3 to the cast of season 2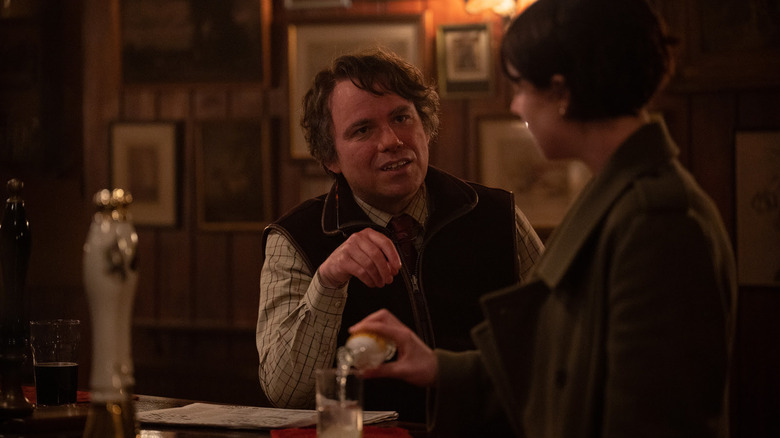 A24
After debuting an ensemble cast largely made up of relatively unknown names, season 2 of "The Lord of the Rings: The Rings of Power" is loading up on some incredibly reliable talent to help fill out the roster. Unfortunately, Variety doesn't report any specific details as to who Ciarán Hinds, Rory Kinnear, and Tanya Moodie might be portraying in the next batch of episodes.
As far as we know, the next stage of this story will cover even more major events in Middle-earth. Now that the villainous Sauron has been unmasked as Charlie Vickers' charming Halbrand, our remaining heroes know exactly who they're up against. Galadriel (Morfydd Clark), Elrond (Robert Aramayo), and Celebrimbor (Charles Edwards) went ahead and forged the first three Rings of Power by the season 1 finale, meaning that there's one major role in season 2 who'll likely be a part of the action: the great elf Círdan the Shipwright. Personally, this is where I'd place my bet on who Hinds might be playing.
The three actors join an already-packed cast for the buzzy Prime Video fantasy series, starring alongside previously-announced newcomers such as Gabriel Akuwudike, Yasen 'Zates' Atour, Ben Daniels, Amelia Kenworthy, Nia Towle, Nicholas Woodeson, and Sam Hazeldine replacing Joseph Mawle as the corrupted elf Adar. Showrunners J.D. Payne and Patrick McKay will return for season 2 of "The Rings of Power," which will likely premiere on Prime Video sometime next year.