Michael B. Jordan Looking To Prime Video To Expand The Creed Universe With Movies, TV Series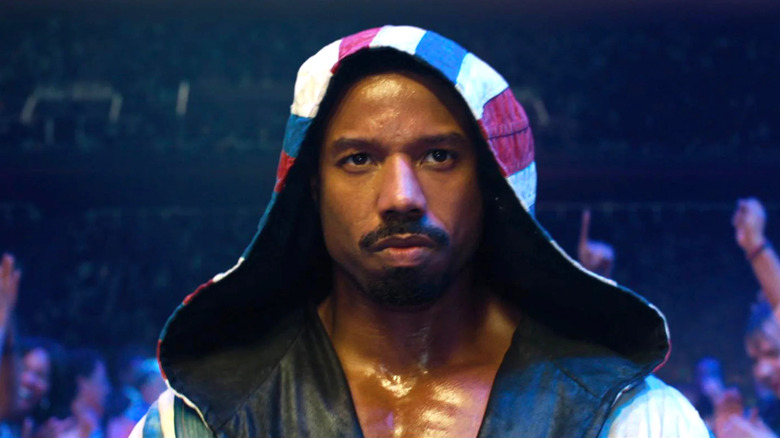 Metro-Goldwyn-Mayer
The "Creed" series is ready for another round. With its box-office record-setting opening weekend now in the rearview, fans are already clamoring for information on what is coming next for Michael B. Jordan and Adonis Creed. Thanks to an exclusive report from Deadline, it sounds like the answer is "more." While representatives for both Amazon and Jordan declined to comment, Deadline's sources allege there have already been meetings between the two about possible "Creed" projects, including more films and a possible series.
Deadline said, "Details are sketchy because some of the conversations are still in exploratory stages, but we hear that an anime series connected to the 'Rocky' spinoff IP is in the works, and there are ideas for a companion live-action TV series." The idea of an anime series makes perfect sense, especially considering how much Jordan loves the medium and incorporated anime elements into his directing of "Creed III." The trade also reported the possibility of a project centered on Amara Creed, the deaf daughter of Adonis and Bianca played by Mila Davis-Kent.
We've previously covered the news that MGM had an Ivan Drago spinoff movie in the works from Robert Lawton, focusing on the Russian boxer played by Dolph Lundgren and his son Victor Drago (Florian Munteanu) from "Creed II." Deadline reports that despite whispers that the project could pivot to a series, it sounds like they're staying the course and keeping it a movie. There is no anticipated date to begin shooting, so at this point, anything could happen.
Keep booking Creed strong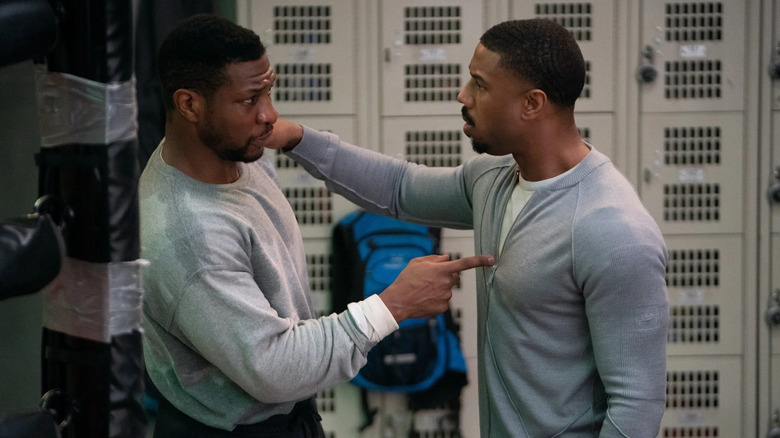 Metro-Goldwyn-Mayer
The original "Rocky" franchise consisted of six films before the "Creed" trilogy took over in 2015. The IP has a rich and successful history spanning nearly half a century, so expanding the universe seems like a great idea. "Creed III" is the first of the series to not feature the character of Rocky Balboa (Sylvester Stallone), and still managed to wow audiences and crush the competition at the box office.
Amazon acquired MGM last year for a whopping $8.5 billion price tag and having the ability to mine through their "Rocky" IP for new projects would be a fiscally intelligent way to make good on their investment. It's clear from /Film's own Bill Bria's interview with Michael B. Jordan that the director/star is all-in on the "Creed" universe. "I think I've been daydreaming about this movie for a really long time and the things that I wanted to do differently and how I wanted to just elevate," he says, "but I wanted to evolve some things, especially within the fights and the look of it."
A new playground at Amazon could be the perfect ring for Jordan to continue flexing his directorial muscles.