Creed Spin-Off Drago Is In The Works At MGM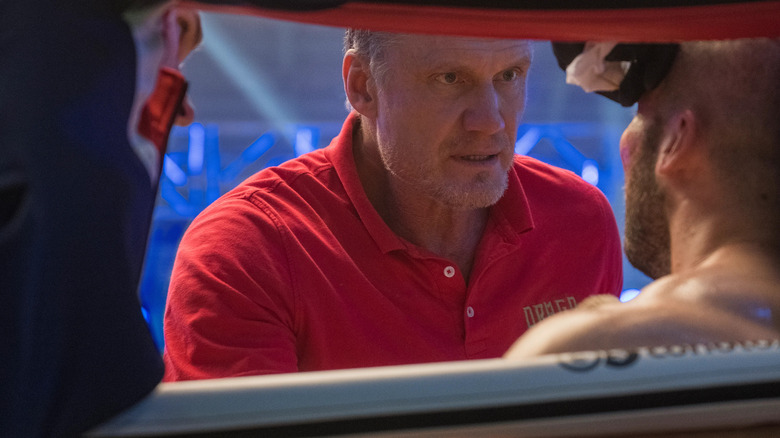 MGM
Let's get ready to rumble! MGM is looking to expand the scope of the "Rocky" franchise in the wake of the success of the recent "Creed" films but this time, they're going to head to Russia for an exploration of one of the key characters in the series not named Balboa or Creed. Namely, we're getting an Ivan Drago spin-off film.
According to The Wrap, Robert Lawton had been set to pen the appropriately titled "Drago" for the studio. Plot details are currently being kept under wraps, so it's not clear if Dolph Lundgren will reprise the role, as he did in 2018's "Creed II." Alternatively, the studio could look to take us back to the '80s before Ivan's famous bout with Rocky Balboa and showcase his journey to becoming the fighter that killed Apollo Creed in the ring. Or it could focus on Drago's son, like in "Creed II." Either way, it is quite clear that MGM is interested in keeping this cash cow rolling now that they have it up and running again.
Lawton, for his part, wrote a script for a film titled "Becoming Rocky" about the making of the first "Rocky," which ultimately impressed the execs at MGM. So, instead of making that movie, they offered him the chance to write a new spin-off film. It's also stressed that the brass was impressed with his take on "Drago," whatever that take may be, exactly.
One more round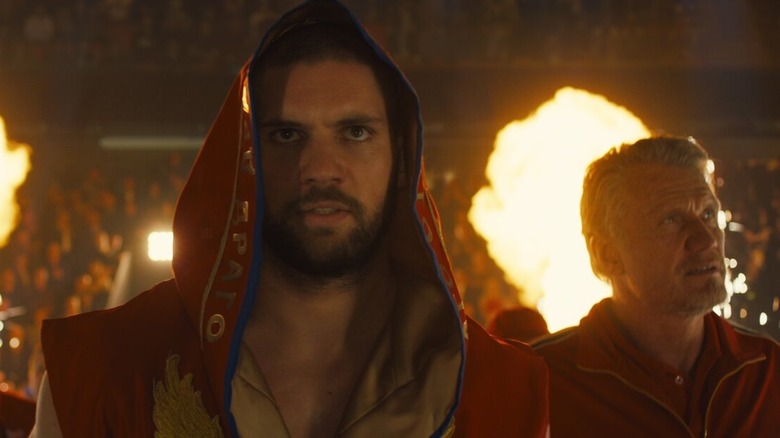 MGM
Save for arguably only one misstep in 1990's "Rocky V," which killed the franchise for 16 years, the boxing series has been a reliable hit-maker for MGM and has resulted in a ton of money at the box office to go along with Oscar glory as well. To date, the films have collectively earned $1.51 billion globally, with the recent "Creed" spin-offs performing particularly well. Starring Michael B. Jordan as Adonis Creed, the first film grossed $173 million against a $37 million budget, paving the way for "Creed II." The sequel did big business too, earning $213 million against a $50 million budget. The sequel focused heavily on Ivan Drago and his new protege, who duked it out in the ring with Adonis, who had a score to settle.
For what it's worth, Lundgren hinted that this film could be happening last year saying, "I think there's some talk about doing a whole spinoff on Drago with MGM." Turns out, he thought right. No word yet on who could end up in the director's chair or when production could begin, but this seems to be in the early stages. In the meantime, we've got "Creed III" on deck for later this year, which will bring in "Lovecraft Country" star Jonathan Majors to square off against Adonis.