Why The Company Behind Chainsaw Man Wanted Ryu Nakayama To Direct The Series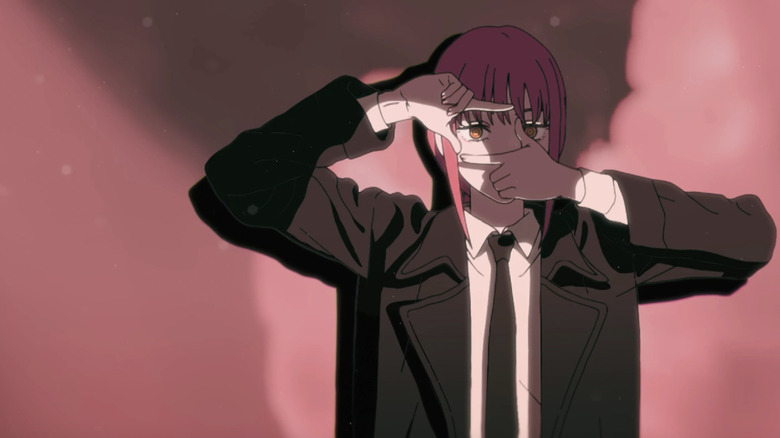 Crunchyroll
"Chainsaw Man" is a wild deviation from the typical shōnen manga — Tatsuki Fujimoto went above and beyond in its art and storytelling, using seemingly superficial violence, action, and vulgarity to tell a profound story about human desires, found family, and control. When it came time to adapt the wildly popular series, MAPPA naturally saw fit to deviate in its own way. To do justice to the unconventional storytelling methods, the Tokyo-headquartered studio chose to pull from a new generation of talent to get it right. A director as youthful and energetic as the original manga.
While that decision could've backfired, MAPPA had a proven track record that seemed to justify its stance. In recent memory, the studio has been responsible for a bunch of popular adaptations — most notably, the likes of "Jujutsu Kaisen" and the final season of "Attack on Titan." Both of these anime were visually ambitious and had strong themes in their own right; MAPPA had shown that its creative process worked. With "Chainsaw Man," the Japanese artists chose to push even further. (The sheer dedication is visible from the painstaking work put into the individual end credits sequences.)
Injecting new blood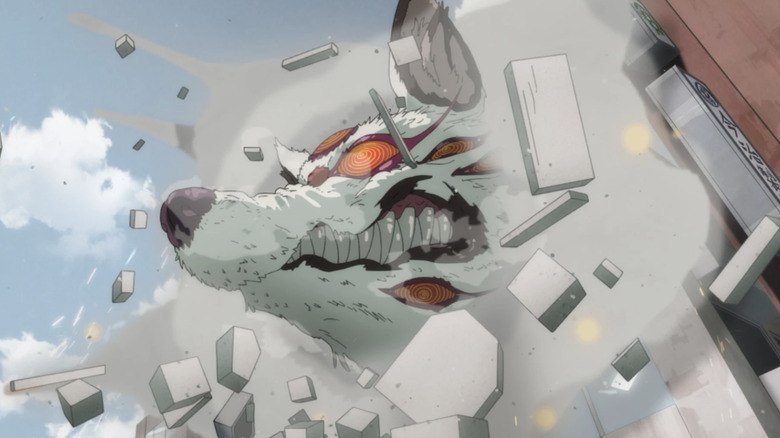 Crunchyroll
In an interview with Crunchyroll, MAPPA CEO Manabu Otsuka had nothing but praise for the source material. Ostuka has previously spoken about how he feels "Chainsaw Man" speaks to the "subculture" of Japan, providing a different kind of entertainment than other anime. It's because of the abnormality of "Chainsaw Man" that MAPPA wanted to switch things up with their process and bring a first-time director into the fold that could capture the manic energy the studio was looking for:
"So I, myself, am a big fan of Chainsaw Man. When I saw Fujimoto-sensei's expressions of bursting, explosive, raw energy, we needed somebody to be able to bring that out and direct it in that way. We've worked with many directors on MAPPA, but I kind of started thinking that we needed to inject new blood."
The need to inject new blood led to the hiring of Ryu Nakayama. That said, MAPPA had worked with him once before on "Jujutsu Kaisen," in which he served as an episode director late in season 1. But on "Chainsaw Man," Nakayama took on the role of director for the first and last episodes — generally considered the most critical episodes of a show's debut season. It was a tall ask, but Otsuka believed he was right for it simply because the studio "needed somebody else, something new, in order to get this sort of bursting raw energy out of the story."
A killer first episode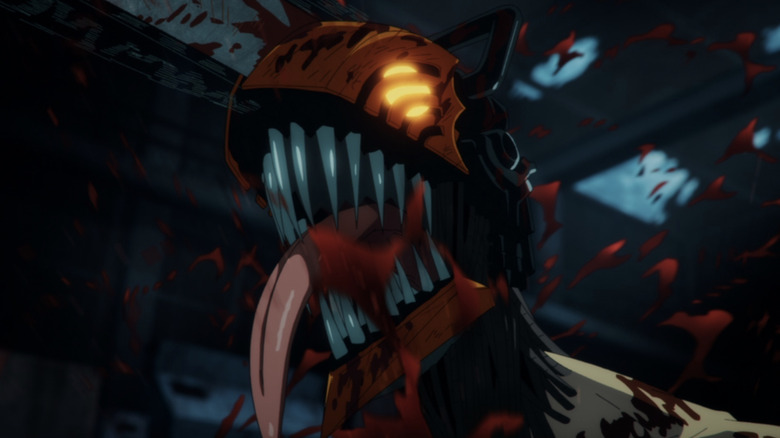 Crunchyroll
Thankfully, Ryu Nakayama helped MAPPA and its team live up to their aspirations and fans' high expectations for "Chainsaw Man." From start to finish. The first episode of the series, "Dog & Chainsaw," faithfully brought Tatsuki Fujimoto's work to life and set the series off to an explosive start. Part of what makes the "Chainsaw Man" manga such an engaging read is how fast-paced it is. The pilot shows that Nakayama and the rest knew how to translate that frenetic pacing into the anime perfectly. It sets up the world of "Chainsaw Man" and its main character Denji efficiently despite its short runtime. And before you know it, Denji is revving his chainsaws and tearing up zombies like nobody's business, hooking viewers in and leaving them wanting more.
Before the anime premiered, "Chainsaw Man" felt like a manga that was impossible to adapt faithfully. A lot is going on in its pages — the unconventional protagonist, paired with lightning-fast pacing, made it a tough nut to crack. MAPPA took a manga with an ambitious story and put together a team that was just as energetic, and it worked. Now, we patiently wait for that season 2 announcement.