Jujutsu Kaisen Season 1: Here's Where You Can Stream Or Rent The Anime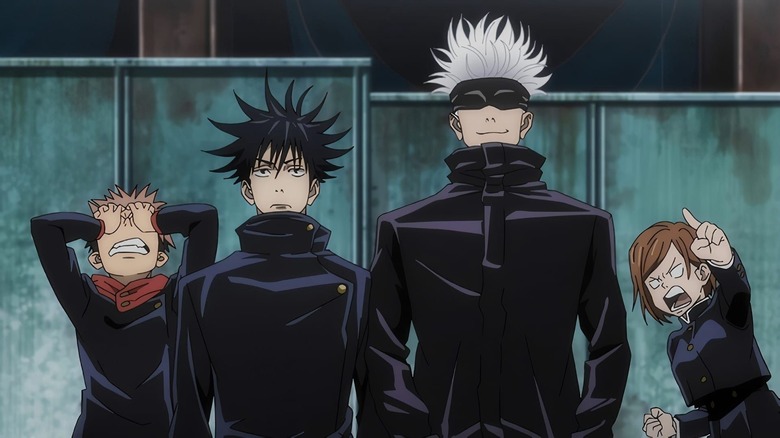 Crunchyroll
(Welcome to Where to Watch, which provides a clear and simple answer to the question, "Hey, where can I watch this thing?" In this edition: "Jujutsu Kaisen.")
"Jujutsu Kaisen" is arguably one of the most popular manga and anime out there. The story follows the travails of Yuji Itadori, a high school student whose extracurricular activities include joining a group of sorcerers to vanquish a powerful curse.
The manga, which has more than 100 chapters, got a screen adaptation in 2020. Here's the show's official synopsis:
Itadori Yuuji is a boy with tremendous physical strength, though he lives a completely ordinary high school life. One day, to save a classmate who has been attacked by curses, he eats the finger of Ryomen Sukuna, taking the curse into his own soul. From then on, he shares one body with Ryomen Sukuna. Guided by the most powerful of sorcerers, Gojou Satoru, Itadori is admitted to Tokyo Metropolitan Jujutsu Technical High School, an organization that fights the curses ... and thus begins the heroic tale of a boy who became a curse to exorcise a curse, a life from which he could never turn back.
Read on to find out where you can stream or rent the anime version of "Jujutsu Kaisen."
Where You Can Stream Jujutsu Kaisen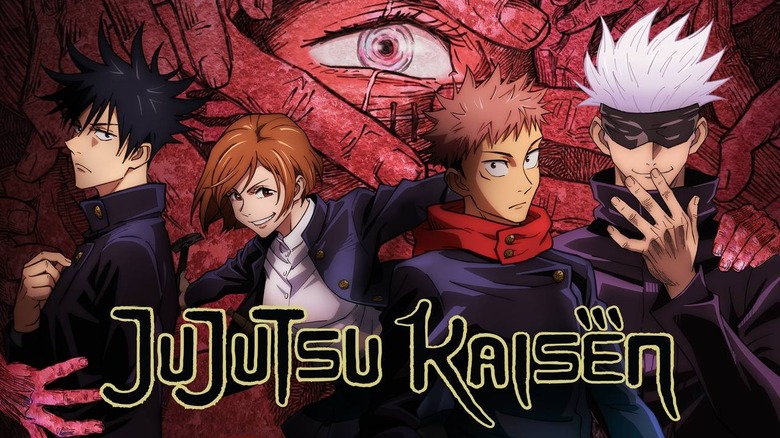 Crunchyroll
There's now a couple places where you can stream "Jujutsu Kaisen" in the U.S. All 24 episodes of season 1 are available on Crunchyroll, a streaming platform that hosts the world's largest anime collection. A subscription to Crunchyroll costs anywhere from $7.99 a month to $14.99 a month depending on what tier you choose.
The entire first season of "Jujutsu Kaisen" is also streaming on HBO Max. A subscription there costs $14.99 though they often have special deals. At the time this is published, for example, the streaming platform is offering subscriptions to new users at $7.49 a month for six months.
Where You Can Buy Jujutsu Kaisen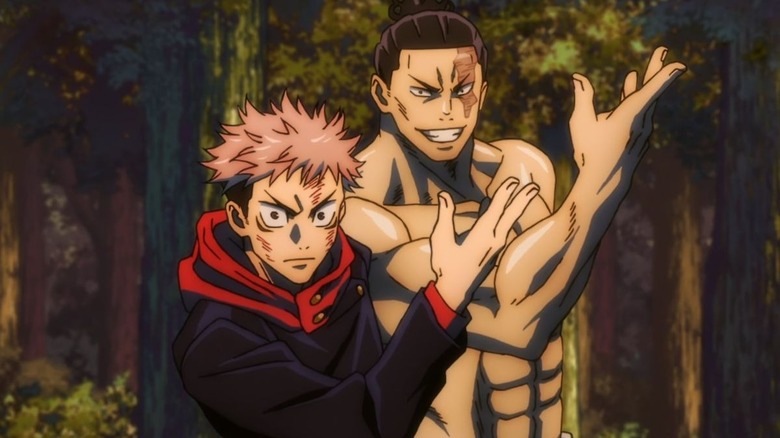 Crunchyroll
"Jujutsu Kaisen" is not available for digital purchase on the usual sites. Apple, Amazon Prime Video, and Vudu, for example, don't have it for sale. DVDs and Blu-Ray options for season 1 also seem sparse in the U.S.
If you're a Crunchyroll subscriber at the $9.99 a month or $14.99 a month tiers, however, you can watch episodes offline. It isn't buying them forever but at least it gives you the option to watch without an internet connection.