Ed Brubaker's Criminal Comics Are Getting A TV Adaptation At Amazon Studios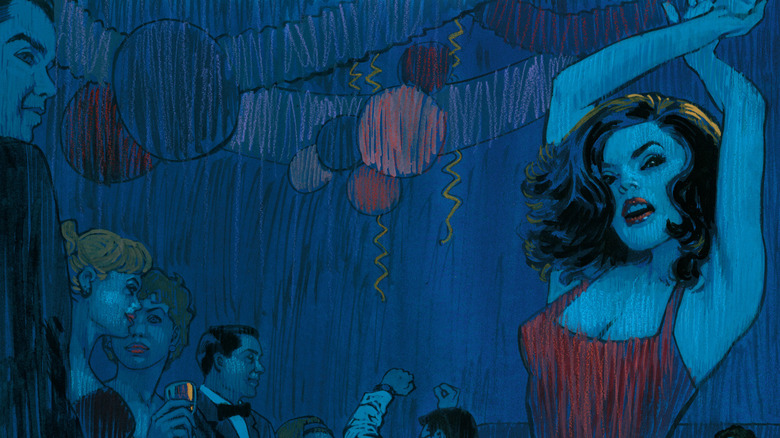 Image Comics
Many comic fans probably know Ed Brubaker as the man who created the Winter Soldier, reinventing long-dead sidekick Bucky Barnes. Brubaker is much more than a one-trick pony, though. He got his start writing crime comics and, after a self-imposed exile from Big Two superhero comics, he's made that his full-time gig.
He and Sean Phillips have become an inseparable writer-artist pair, putting out regular graphic novels and mini-series that always find a new way to tell Noir stories. For my money, Brubaker and Phillips' books are some of the best American comics being made right now.
"Fatale" was about a seductress whose allure is literally supernatural, while "Pulp" is about a former gunslinger who pawns off embellished versions of his escapades in early 20th-century magazines. Their definite project, though, is "Criminal," an anthology series about, well, criminals who live in the fictional Center City. Each volume tells a different story, but familiar faces tend to pop up in each. It's like "Sin City," but with color, restraint, and more wit.
Now, like Brubaker's work at Marvel before it, "Criminal" will be leaving the realm of comics. Deadline reports that Amazon Studios is looking to adapt the series into a TV series.
Getting to know Criminal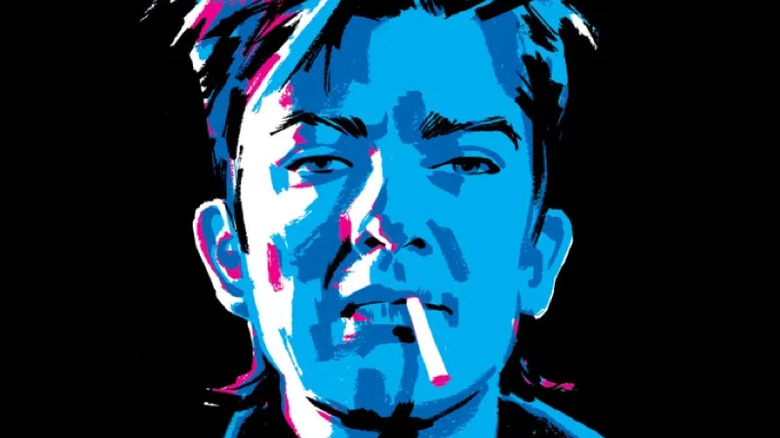 Image Comics
According to Deadline, Amazon is "finalizing" the deal to adapt "Criminal." If the project goes through, Brubaker will serve as showrunner and executive producer; a writers' room has apparently already been assembled. This won't be Brubaker's first time writing television; he was part of the writing staff of "Westworld" and co-wrote "Too Old To Die Young" with Nicolas Winding Refn. As for Amazon, they've had success adapting comics to TV with "The Boys." Fingers crossed that lightning strikes twice.
In the meantime, here's the lowdown on the "Criminal" comics themselves. Originally published by Icon Comics (an imprint of Marvel), "Criminal" jumped to Image Comics from volume 7 and beyond. Volume 1, "Coward," focuses on a heist gone wrong led by thief Leo Patterson. Volume 2, "Lawless," stars Leo's childhood friend Tracy Lawless, who returns home to investigate his brother Rick's death.
The Lawless family is the centerpiece of "Criminal"; Tracy and Rick's father Teeg, an enforcer for crime boss Sebastian Hyde, was supposedly murdered by Leo's father Tommy. Volume 5, "The Sinners" is a sequel to "Lawless" again starring Tracy. Volume 7, "Wrong Time, Wrong Place," features a young Tracy on a road trip with his father. The latest series, released as "Cruel Summer," ties the saga together and finally reveals how Teeg died.
However, "Criminal" tells standalone stories too. Volume 4, "Bad Night," is about comic strip artist Jacob Wurtz falling for an enigmatic redhead. Volume 6, "Last of the Innocent," is an "Archie Comics" send-up showing what happens when the teens of Riverdale grow up.
It's unknown which stories Amazon's "Criminal" will adapt first, but Deadline describes the series as an "Interlocking universe." With Brubaker directly involved, the pulpy, sexy, and enthralling spirit of the series is sure to be honored.