Reed Hastings Is Leaving His Co-CEO Role At Netflix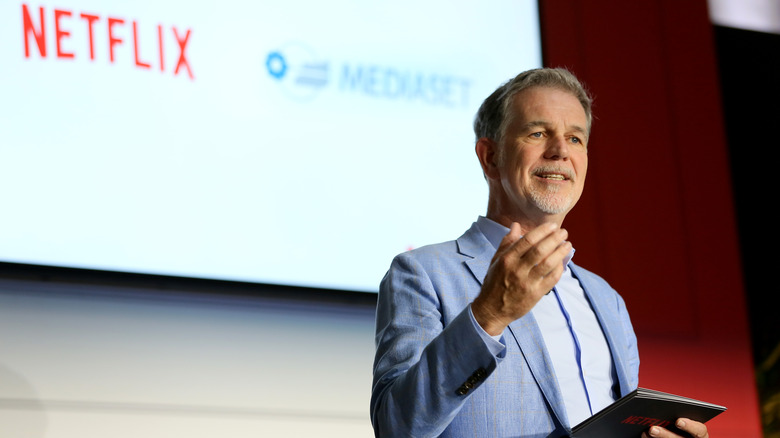 Ernesto S. Ruscio/Getty Images
It's the end of an era. Reed Hastings, the man who co-founded Netflix with Marc Randolph in 1997, will be stepping down from his role as co-CEO of the massive media empire. Hastings announced the news via a press release, sharing his enthusiasm for the first 25 years of Netflix and his hope for its future. Hastings will stay on as executive chairman at the streaming giant, but Netflix COO Greg Peters will step up to fill Hasting's shoes as co-CEO alongside Ted Sarandos. In the release, Hastings said that the plan to have Peters and Sarandos co-run the streaming giant has been in the works since the pair were promoted to COO and co-CEO two and a half years ago. 
Additionally, Bela Bajaria has been promoted to Netflix's chief content officer, taking on the role Sarandos once held himself, and Scott Stuber is now chairman of Netflix Film. How these promotions will change the day-to-day workings and structure within Netflix has yet to be seen. While it's not a big surprise that Hastings is stepping down given his long career with the company, it is a little unsettling wondering how the company might change as a result. Sarandos has made some less-than-great decisions as co-CEO already, like his response to Dave Chappelle's stand-up special controversy and making obscenely expensive movies that cannot possibly recoup their budget in the streaming world, so hopefully Hastings' exist isn't the nail in the Netflix corporate coffin. Sarandos is already pretty unpopular with subscribers and his commitment to ending password-sharing is quickly turning him into everyone's least favorite media CEO, so here's hoping Peters can help steer the ship a bit more smoothly. 
Hastings streaming legacy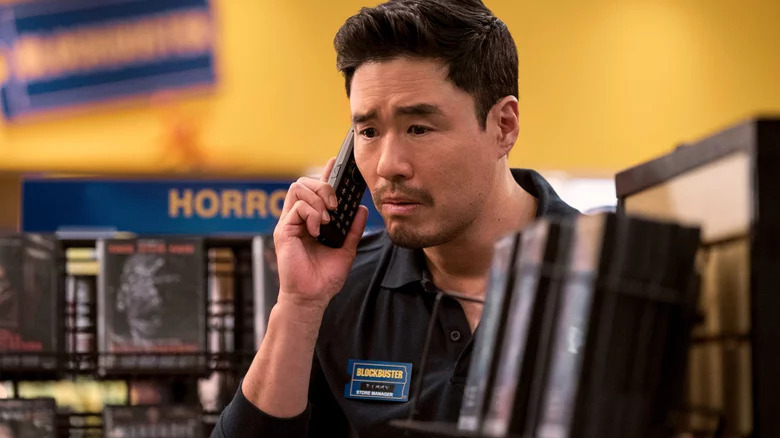 Netflix
Back in 1997, Reed Hastings and Marc Randolph created Netflix to be an alternative to brick-and-mortar video rental stores like Blockbuster, Family Video, and Hollywood Video. They eventually put Blockbuster out of business (and even made a sitcom about the store only to cancel the series, in a funny-but-sad real-life meta-joke), offering movies by mail. Once they added a streaming component to the mix, removing the need to order discs or send them back and allowing viewers to watch hundreds of movies from the comfort of their couches, Netflix rocketed to become the first major movie streaming service. Randolph left the company in 2002 and credited Hastings with much of its success, and Hastings has been the guiding hand behind every big Netflix decision since. He has shaped the corporate culture at the company, and it's strange to think of Netflix without him at the helm.
There has been a lot of bad news out of Netflix-land in the past year. Last January, the streamer lost $50 billion in value overnight, then the streamer's massive money woes led them to gut their animation department and cancel loads of shows. Oh, and they were sued by their investors last May for not being honest about subscriber growth. Netflix may still be a very popular streamer with some must-see originals like "Stranger Things," but Hastings' exit doesn't signal that things are going to improve for them any time soon. "Netflix and chill" could become "Tubi and chill" before you know it. Just look at what happened to Blockbuster.