The Kang Variants Are 'Warring Amongst Themselves' In Ant-Man And The Wasp: Quantumania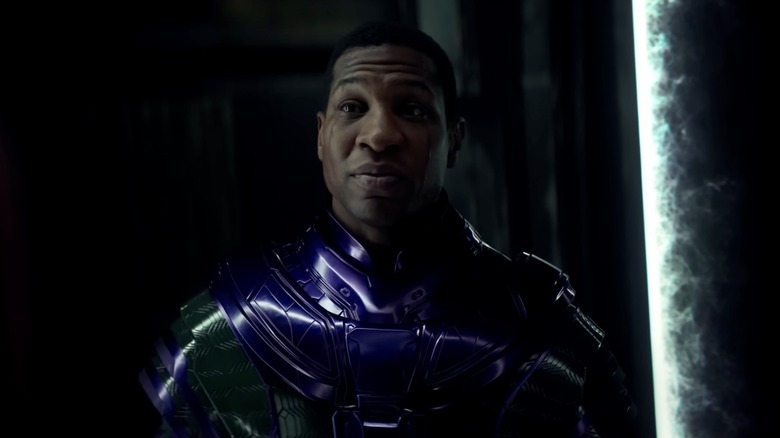 Marvel Studios
When "Ant-Man and the Wasp: Quantumania" comes to theaters in February, audiences will have met at least two distinctly different versions of Kang, the new multiversal baddie played by Jonathan Majors. Kang is a villain bent not just on world domination, but on conquering every known reality in the Marvel Cinematic Universe Multiverse. This will bring him into conflict with both the Avengers and variants of himself.
One of those variants, He Who Remains, already reared his head in the Disney+ series "Loki" last year, but it sounds like there are others on deck, and Kang could be facing himself as much as Paul Rudd and Evangeline Lilly's titular Ant-Man and Wasp. With only a month to go until the movie's release, Marvel Studios head Kevin Feige recently spoke with Empire magazine for its upcoming "Ant-Man and the Wasp: Quantumania" issue, which hits newsstands on Thursday, January 19, 2023. Speaking of Kang as the MCU's heir apparent to Thanos in terms of cosmic threat, Feige referred to him as a "he" and as a "they," saying:
"He is the obvious choice as you're dealing with the Multiverse. Kang allowed us to do a new kind of Big Bad. He's a different type of villain, warring amongst themselves as much as he's warring with our heroes."
'If only he had access to genius scientists with Pym particles'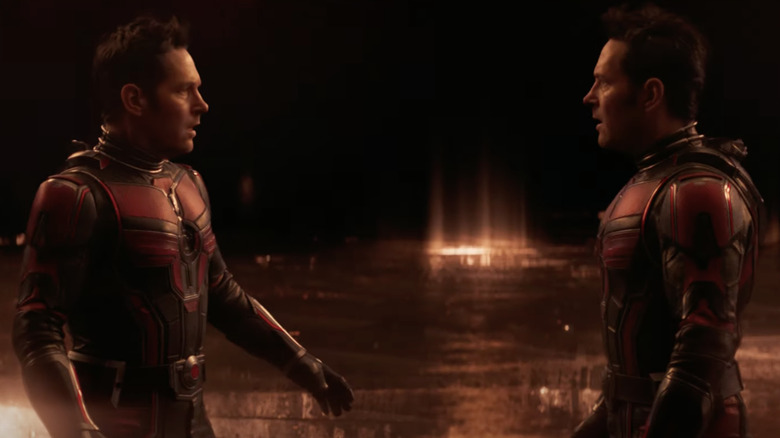 Marvel Studios
Feige also shed some further light on the plot of "Ant-Man and the Wasp: Quantumania." If you saw the recent trailer for the movie and were wondering what exactly it is Kang's trying to get Ant-Man to do for him in the Quantum Realm, it seems he's stuck there and Pym particles may be the key to getting him unstuck. That could spell trouble for the MCU at large since Kang's ship might allow him to tamper with timelines. Feige explained:
"Kang's a very powerful person, but when we meet him he's in a position where he needs to get that power back. He has a ship and a device that would allow him to go anywhere, and anywhen he wants if he can get it online. If only he had access to genius scientists with Pym particles."
Majors is a talented actor whose star has been on the rise in the 2020s with his roles in movies and TV shows like "The Harder They Fall" and "Lovecraft Country." As Marvel's Multiverse Saga builds toward "Avengers: The Kang Dynasty," all signs point to Majors going well beyond the time-honored acting challenge of playing twins to embody a wide web of Kangs (not unlike fellow MCU actor Michael Keaton playing a fleet of clones in the sci-fi comedy "Multiplicity"). He may not be alone in taking on that challenge, either, as it appears Paul Rudd could be playing more than one Scott Lang variant in "Quantumania" as well.
"Ant-Man and the Wasp: Quantumania" is in theaters on February 17, 2023.