John Williams Isn't Retiring From Film Scores After All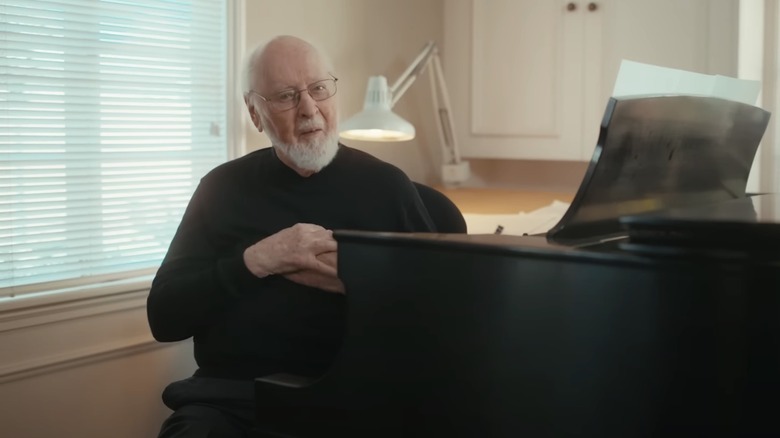 Universal Pictures
With more than six decades worth of iconic musical compositions, and a level of influence and recognition that is unparalleled AND impossible to measure, John Williams declared last year his intention to step down as a movie composer. By doing so, he would leave behind one of the most incredible legacies in film history.
Williams' last film sore after a lifetime of instantly recognizable sounds and tunes was to be the upcoming "Indiana Jones and the Dial of Destiny," which also sees the return of Harrison Ford's titular adventuring professor in a time where the space race is in focus — and there are still plenty of Nazis to beat up. 
Luckily for us, however, Williams seems to have changed his mind about retirement, revealing he is not stepping down from film music. According to Entertainment Weekly, the composer talked at an event celebrating "The Fabelmans" and the 50-year collaboration between Williams and Steven Spielberg and expressed his desire to continue working.
"I'll stick around for a while," he said. "I can't retire from music. A day without music is a mistake."
He's not going anywhere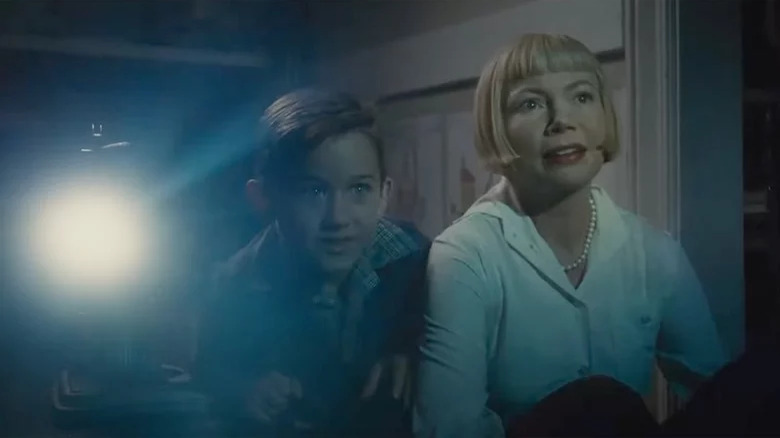 Universal Pictures
If John Williams were to stop making music, it'd be a tremendous loss for cinema. He has given us countless iconic scores that are instantly recognizable within seconds, from "Jaws," to "Star Wars," to "Jurassic Park." While most film composers are rather anonymous compared to directors or writers, Williams is one of the only film composers whose name is widely known and recognized.
Granted the 90-year-old does deserve his rest. He now joins the likes of Ridley Scott in that they simply seem unable to stop working, and if they ever do, that's the moment they stop living.
So, what inspired Williams' change of heart, given he was adamant just last year? Well, thank Steven Spielberg. At the event, Williams credited their collaboration on "The Fabelmans" as persuading him from retiring, if only so he can collaborate with the director once again. "One thing Steven isn't is a man you can say no to," Williams joked. 
He also said he was inspired by Spielberg's father working for the director's USC Shoah Foundation until after he turned 100. "I've got ten years to go" the composer added, joking that he wanted to match Spielberg's father — and also become arguably the oldest film composers.