Producer James Wan Is Already Thinking About A Sequel To M3GAN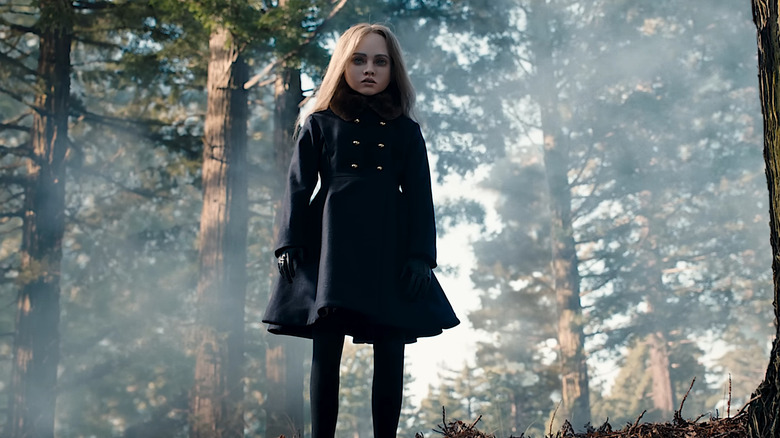 Universal Pictures
What better way to ring in the first new release of 2023 than with the campy thrills of "M3GAN?" On top of its premise, which involves an AI robot taking its protective duties a little too seriously, what really has me excited about the anticipated horror thriller is that it comes to us from "Housebound" director Gerard Johnstone, "Malignant" screenwriter Akela Cooper, and the one, the only, James Wan as a producer. Any one of those names would have me on board, but Wan's involvement lends it some serious credibility.
It feels fitting that Wan is continuing to associate himself with horror movies about creepy inanimate objects, given that he's made it a constant throughout his film career. "Saw" will always have Billy, the mouthpiece of serial killer John Kramer (Tobin Bell), and "The Conjuring" has practically built itself on the foundation of the creepy doll, Annabelle. Let's also not forget about the mysterious ventriloquist dummy from Wan's sophomore feature, "Dead Silence." He may not be in the director's seat, but the cycle continues.
Ever since that teaser trailer dropped, the character of M3GAN (played by Amie Donald) has become a bit of a viral sensation. The marketing practically spoke for itself, which will likely give it an additional boost at the box office amid James Cameron's "Avatar" sequel victory lap. With the film just days away from release, Wan feels confident in the possibility of a "M3GAN" sequel.
There's a big, wide world out there for M3GAN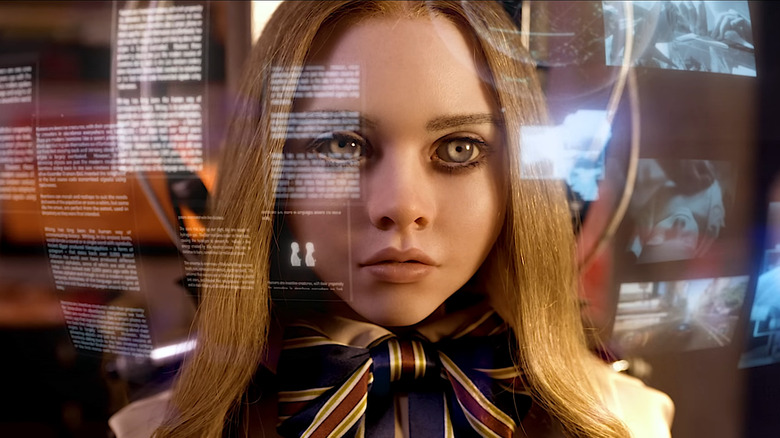 Universal Pictures
In an interview with Collider, Wan talks about how the development of his projects involves looking at the bigger picture, and seeing what else can be done. "M3GAN" is no different, as the creative team has supposedly left the door open for more deadly dances with the killer AI:
"For me, it's about creating the world, and knowing who the characters are, where the story could potentially go, and then building this bigger world, and then going into that and going, 'Okay, I'm telling this particular story, but I know other stuff that's going on.' So if we're fortunate enough to have sequels, then we have an idea of where we want to go."
Annabelle has her own trilogy, but what really makes M3GAN stand out is that she has a personality that keeps adapting the more she learns. On top of her own series of films, it wouldn't surprise me if Blumhouse worked with Don Mancini to have her cross over with Chucky at some point. On the surface, she appears to have more in common with Mark Hamill's Chucky from "Child's Play" (2019), as that interpretation reimagined the character as an AI who learns killer tendencies as a means to protect his kid.
With David Gordon Green's "Halloween" trilogy having come to a close, it makes perfect sense to prop her up as one of the new franchise faces for Blumhouse. After the waves "M3GAN" has made online, it would shock me if this was constructed as a one and done. Just from what we've seen in the trailers alone, this character already has loads of potential.
"M3GAN" is set to hit theaters on January 6, 2023.