Glass Onion Director Rian Johnson Doesn't Think Your Muppets And Knives Out Crossover Idea Will Work, Sorry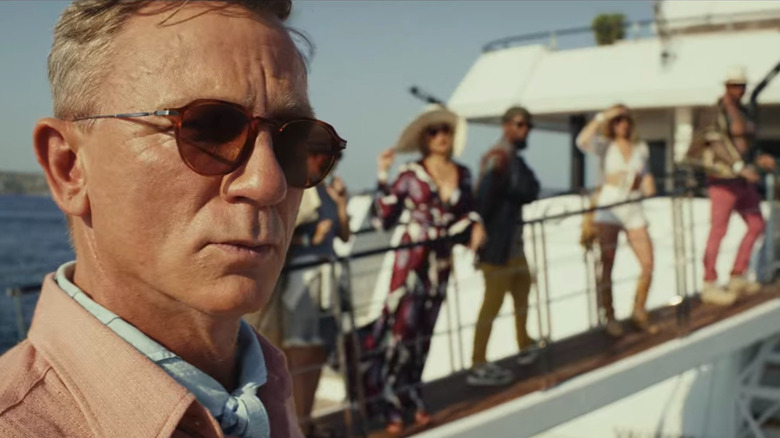 Netflix
There are a lot of constants throughout Rian Johnson's filmography. His writing is sharp and subversive, as the screenplays often deconstruct the genre he's working in. But above all else, he understands how to wrangle an ensemble. In his latest feature, "Glass Onion," Johnson has Daniel Craig, Edward Norton, Dave Bautista, Janelle Monáe, Kate Hudson, Kathryn Hahn, Madelyn Cline, Leslie Odom Jr., and Jessica Henwick at his disposal, and gives every one of them a moment to shine amid the chaos.
The "Knives Out" movies have become so notorious for featuring the company of many beloved actors in the industry, to the point that folks have started to fan-cast who they would want to see turn up in a later installment. Even the film's official Twitter account has been getting in on the fun. I like to leave these kinds of decisions up to the filmmaker, but I wouldn't be disappointed if Matt Berry happened to show up in one of them.
Of all of the names that Johnson has seen across his social media feed, there appears to be a specific trend that's been gaining traction. Why go for traditional actors when you could just have a murder mystery with the "Muppets" instead? It seems like a no-brainer. The theatrical cadence of Benoit Blanc would work wonders among the likes of Kermit, Miss Piggy, and Animal. But for as much as we can dream, Johnson doesn't seem to think that a Benoit Blanc and "Muppets" crossover would work.
'I think those two things have very different rules'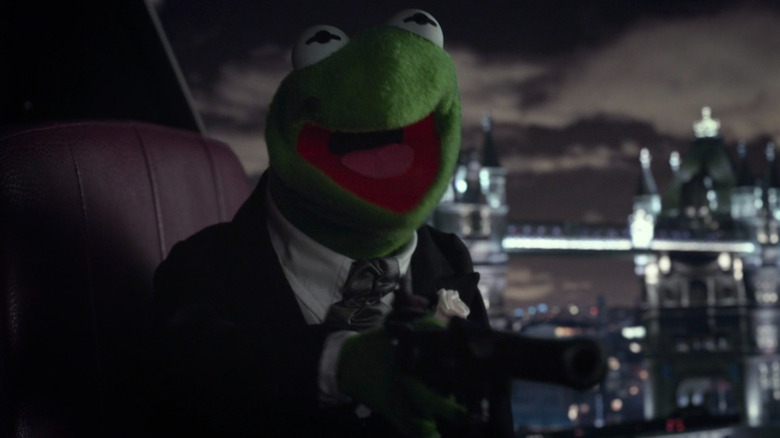 Disney
When talking to TUDUM, Johnson says he believes that a Benoit Blanc mystery and a "Muppets" movie, while each wonderful in their own regard, are so different from one another that it would throw them off of each other's groove:
"I think those two things have very different rules [...] You can either have a Benoit Blanc mystery that has Muppets in it, but they'll feel out of place. Or you can have a Muppet movie that Benoit Blanc is in, but it'll feel like a Muppet movie."
As fun as it sounds on paper, Johnson makes a valid point. The "Muppets" would either have to embrace the more adult themes of a Benoit Blanc mystery or try something more sanitized. Johnson's mysteries are naturally funny, yet they feature a tangible human danger that would feel absent when the suspects are a cast of adorable talking puppets.
Seeing how many people believed he would make a great fit to work with the Muppets, Johnson came up with the best possible outcome. "If I ever make a Muppet movie, I just want to make a great Muppet movie," says Johnson. Disney hasn't given the go-ahead to another movie since "Muppets Most Wanted" underperformed, but if there's anyone who could bring them back to the big screen in another glorious caper, Johnson seems more than primed to tackle that responsibility. He's worked with Muppet alum Frank Oz on "The Last Jedi," after all. But there's also another idea hanging in the balance.
Just one more thing...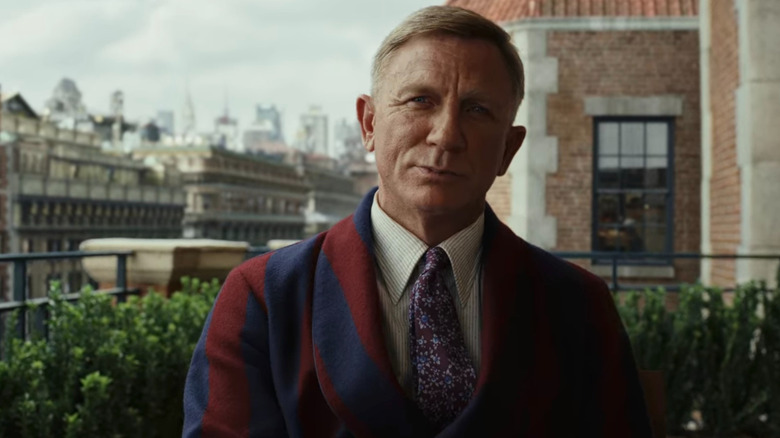 Netflix
If a feature film crossover is nipped in the bud, then what other options are left? Well, "Star Wars" author Kelly Knox seems to have an idea. When Johnson shared the TUDUM article, she casually tweeted out the suggestion of a holiday special, which seems to have perked up the "Looper" filmmaker's ears. "OH S***," says Johnson in his own tweet response.
Seeing as Disney currently holds the rights to Jim Henson's lovable creations, I can't see a world where they would share with Netflix, let alone place them in a more mature scenario. That already proved to be a bit of a failed experiment. Holiday specials have been a great way for franchises to stick around in people's minds between projects. Look no further than the success of "The Guardians of the Galaxy Holiday Special," which takes place before what looks like their darkest adventure yet. What's to say "Knives Out" couldn't do the same? 
Whether Johnson sees this as an opportunity for a "Muppets" crossover, or a Benoit Blanc holiday one-off, the folks that hold the power to make it happen ought to be working something out at this moment.
"Glass Onion" is currently streaming on Netflix.