Why 'The Muppets' Failed, According To Miss Piggy Creator Frank Oz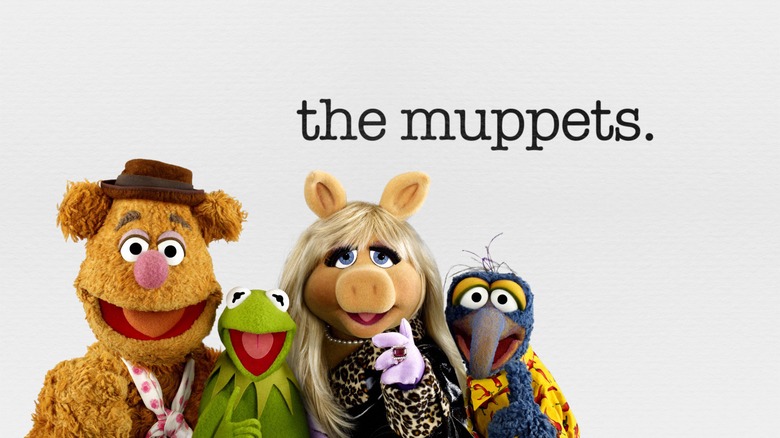 ABC's The Muppets television show revival was short-lived. While the series got favorable reviews, there was a sizable backlash from parents who didn't think the adult-skewing humor was suitable for family viewing. After six episodes the network replaced showrunner Bob Kushell with Kristen Newman as part of their plans to creatively overhaul the series, but it was too little too late, and the ratings lead to the show being canceled at the conclusion of its debut season.
Frank Oz, who helped create and perform the Muppet characters of Miss Piggy, Fozzie Bear, Animal, Sam Eagle and more, has now chimed in to explain why he believed The Muppets failed. Hit the jump to read his comments.
During a new interview with Variety, Frank Oz admitted that's he saw only the first 15 minutes of ABC's new The Muppets TV show. When asked why he stopped, Oz explained that he "felt the show wasn't true to the characters."
"There was a purity in each character that was vital. I felt that purity was being moved around to areas that didn't feel right." ... "My brothers, my sisters, were in there [as the puppeteers]. They did the very best they could. But essentially, they were working with scripts that other people wrote. They had to do it the way it was. If it was given more air and they trusted the performers, as we had air, it would have come alive more. Those abilities, to riff and be smart enough, weren't appreciated."
So according to Frank Oz, the reason The Muppets failed was that ABC didn't put enough trust in the Muppeteers and instead stuck to scripts that didn't feel true to the original characters that he helped Jim Henson to create. I liked the new Muppets television show more than most, but the sitcom format kept me from watching more than a few episodes of the series. I'm not sure it would have been saved if the performers had more trust, but I do agree with Oz that the show was not true to the original characters that many of us fell in love with.
As for the recent films, Frank did say some nicer things about Muppets Most Wanted, but it seems like he was (like many of us) ultimately disappointed:
I think there were some very funny things individually. And the purity of certain characters stayed. I got to hand it to Disney—they tried. It's very difficult. Disney and all these people are trying to do the right thing. It's like you're a fan of Formula One racing, you go to every race. But being a fan of it and driving it are different things. They are fans and they want to drive it as well; it's not as easy as people think.
As a life-long Muppets fanatic who proudly still has a photo with Kermit and Miss Piggy as my Facebook avatar photo, I wish that Disney didn't drop the ball on The Muppets. The Jason Segel film was fantastic, and so was the viral shorts they were releasing on YouTube. Muppets Most Wanted, and the ABC series both felt like they took ten steps back. And now with Muppetvision 3D having been completely removed from Disney's California Adventure theme park (eventually to be replaced with part of Marvel Land), I wonder if Disney hasn't given up completely on The Muppets. I hope that isn't the case.