Natasha Lyonne's Detective Superpower In Poker Face Posed A Challenge For Rian Johnson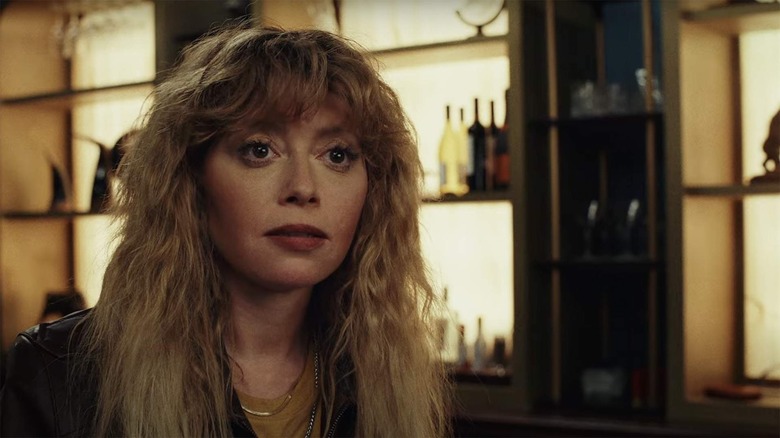 Peacock
It's (another) Rian Johnson whodunnit! The news that Johnson was teaming up with Natasha Lyonne for a puzzle-of-the-week series for Peacock called "Poker Face" was exciting enough when we only had the success of his mysteries "Brick" and "Knives Out" to go off of, but after the hilarious delights of "Glass Onion: A Knives Out Mystery," Johnson may have carved himself a little niche as Hollywood's go-to director for stories of mystery and intrigue. "Poker Face" marks Johnson's return to the small screen, after having directed some all-time great episodes of "Breaking Bad," but this is his first project where he's got full creative control. 
Lyonne plays an accidental detective named Charlie Cale, who has been gifted with the innate ability to tell if someone is lying. A sleuth with the ability to sniff out fibbing is one hell of an advantage in the line of duty but poses a pretty big challenge in how to write a mystery show centered on a ridiculously effective character. In the most recent issue of Empire Magazine, Johnson talked about how he creatively worked around it. "It presented an interesting obstruction in the writing process: how is it not over in the first five minutes of talking to the person," he told Empire. 
As he would explain, the mystery isn't whether or not someone is lying, it's figuring out why they feel the need to fib in the first place. "[Charlie] gives this monologue in the pilot about how people are constantly lying," he said. "You have to pay attention to why the person is lying about that specific thing."
Can't read Lyonne's poker face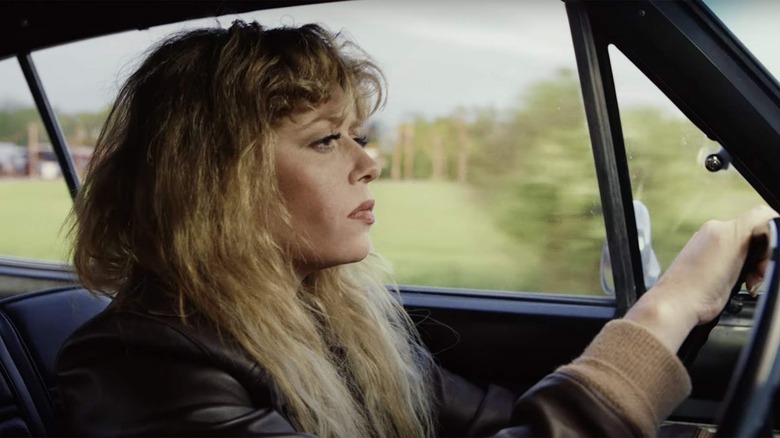 Peacock
Rian Johnson and Natasha Lyonne both spoke to Empire Magazine about their excitement for the series, and how it relates to their own interests. "I really love the accidental detective," Lyonne told Empire. "You know, the person who stumbles into a life of solving things just because their brain works that way." Given her character's ability to detect dishonesty, Charlie Cale is like the inverse of Ana de Armas' Marta in "Knives Out," who is incapable of telling a lie without puking. This talent also allows Charlie to solve mysteries rather quickly, allowing "Poker Face" to follow in the footsteps of beloved shows like "Columbo" and "Murder, She Wrote."
"The fact that with each new episode we can attack a totally different style and story and cast ... it's something similar to the mystery movies with Daniel [Craig]," Johnson said. "If I can keep doing it, then I will." Lyonne joked with Empire that Johnson is the perfect person to continue writing these mysteries because he can solve the Saturday edition of the New York Times crossword puzzle. "I can do a Thursday and a Sunday, sure. I can do most of the days of the week, but he can do a Saturday, and to me, that's a really good reason to want to be in that person's puzzles," she said.
"Poker Face" will premiere exclusively on Peacock with four episodes at once, with the remaining six to stream every Thursday starting on January 26, 2023.