Ben Bailey Smith's Andor Casting Caught The Actor Completely Off Guard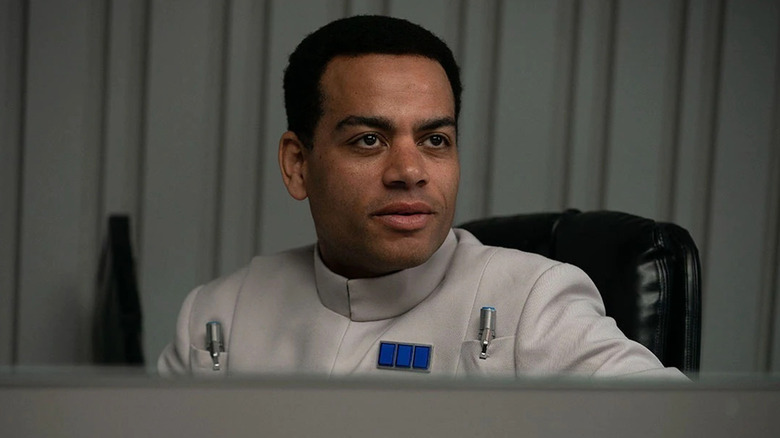 Lucasfilm
After just one season, "Andor" has solidified itself in the upper echelon of "Star Wars" projects. The series pushes the beloved franchise forward in a fresh, grounded direction. From its titular character to the desperate world of rebels around him, "Andor" is a mature departure from the typical fanfare and is unlike anything we've seen in the galaxy far, far away. A part of what makes the series so engaging is the bevy of characters that bring the heights of "Star Wars" back down to a planetary surface. The mundane nature of the show is best characterized by the Imperial forces that threaten the rebellion, including a particularly devious officer in Lieutenant Supervisor Blevin, played by Ben Bailey Smith.
Through Blevin, Bailey Smith is tasked with helping to bring an Empire to life that's far more subtle in how it rules the galaxy with an iron fist. He often clashes with his equally evil constituents in a bid to move the imperial hierarchy, shows no remorse for others, and is generally just a big jerk to everyone. Bailey Smith plays into the cynical parts of the Empire with ease, but getting the role itself was far from a mundane moment in his life. A big fan of "Star Wars" since a young age, joining "Andor" was a dream come true that he never saw coming.
Having a laugh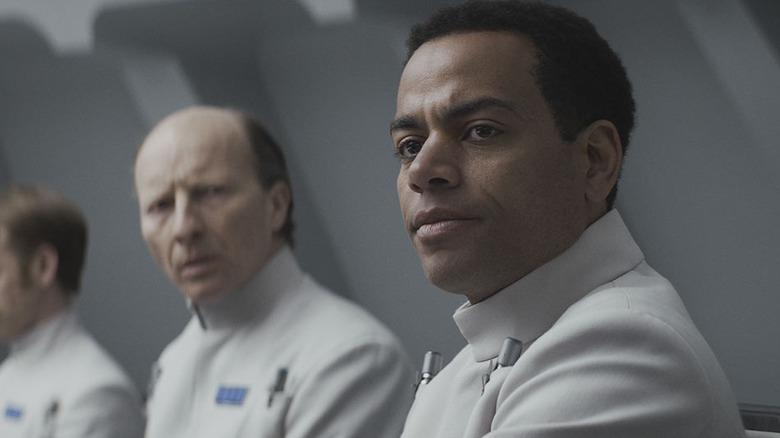 Lucasfilm
Bailey Smith's love for "Star Wars" started when he saw "Return of the Jedi" in theaters in 1983. Little did he know that, decades later, he'd join a series set long before the Skywalker saga. In an interview with StarWars.com, Bailey Smith explained the incredulous moment when he first learned that he'd nabbed a role in "Andor" while riding a bike during the pandemic:
"And I got a call from my agent and she said, 'Remember that thing that you did? The sergeant major type?' I was like, 'No, not really. I've done so many.' [Laughs.] She said, 'Oh, well, you got it.' I was like, 'Oh, great.' And she said, 'And it's not a wartime espionage thriller. It's 'Star Wars.' 'Andor.' 'Rogue One' prequel.' And I remember wobbling on my bike, and then I stopped, and I just couldn't stop laughing."
Of course, the fact he got cast in "Andor" wasn't a laughing matter. Bailey Smith explained as much: "It wasn't that it was funny. It was so unreal." It's one of those moments in life that comes so far out of left field that doing the opposite of crying seems appropriate. I'd argue some of that initial shock probably came from the fact that the initial audition was for a role that seemed outside the norm for "Star Wars" until "Andor" came around.
No laughing matter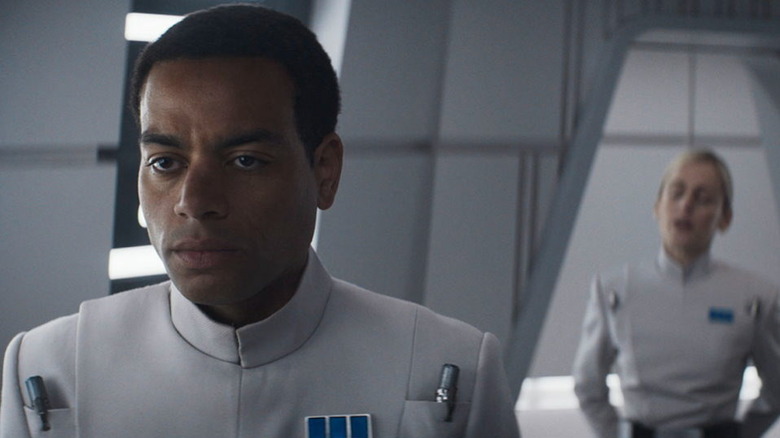 Lucasfilm
Although Bailey Smith's agent said "Andor" wasn't a "wartime espionage thriller," it's exactly the type of project that he signed up for. Lieutenant Supervisor Blevin, alongside Dedra Meero (Denise Gough), is the epitome of what the Empire represents at the lowest, most mundane level. The cruelty of the regime is not only reserved for the big, planet-destroying weapons. The systemic nature of the oppression machine has its cogs, and each works hard and selfishly to strengthen its grip on galaxy-wide power. On a more personal level, Blevin is a coldhearted individual that demeans his co-workers to gain a leg-up on them.
Playing Blevin is probably not what Bailey Smith had in mind when he saw Luke Skywalker battle Darth Vader all those years ago, but joining "Star Wars" is inherently exciting in any capacity, especially in a villain role. He's just getting started, too. A messier second season is well on its way, which should feature some good ol' imperial bureaucracy. Until then, the first season of "Andor" is available to stream on Disney+