Knox Goes Away: Everything We Know Far About Michael Keaton's Directorial Debut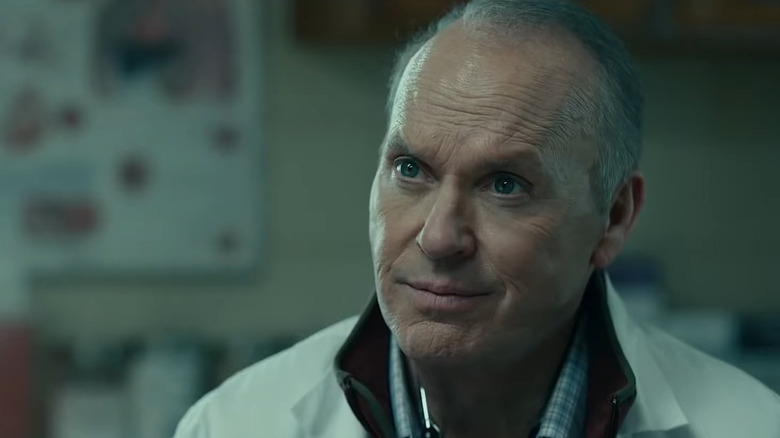 Hulu
DC fans have been eagerly anticipating the return of Michael Keaton ("Dopesick," "Spotlight") as Batman in ... well, he was supposed to appear in the canceled "Batgirl," but as far as we know right now, no one will get to look at that. All signs point to the release of "The Flash" — despite the troubling issues with its star Ezra Miller — where Keaton will don the suit of the caped crusader, but nothing is 100 percent right now. While some of us (me ... it's me) are praying to the comic book gods that Keaton's Batman will indeed return, we do have something of his to look forward to. 
Michael Keaton will be making his directorial debut in the upcoming noir thriller "Knox Goes Away," which he will also star in. Principal photography has already wrapped on the film, according to Deadline. He's got some drama-heavy hitters involved, including Al Pacino ("Serpico," "Heat"), but also comedy stars like the brilliant Suzy Nakamura ("Avenue 5," "Modern Family"). Let us take a dive into everything we know so far about "Knox Goes Away." 
What we think Knox Goes Away will be about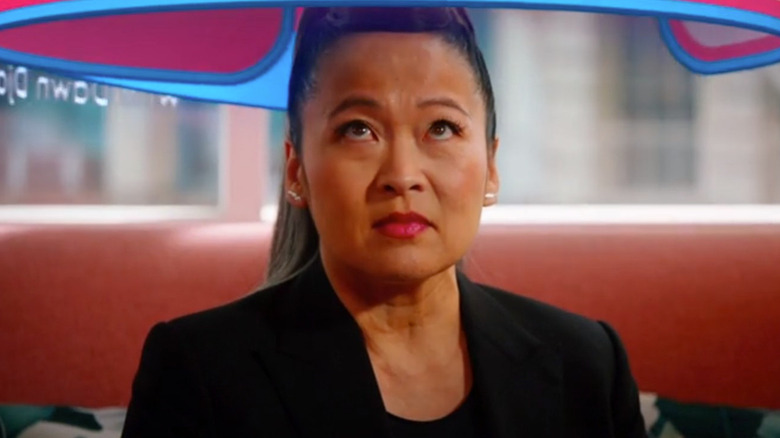 HBO Max
According to the Deadline article, Michael Keaton will star as John Knox, who is a contract killer dealing with a difficult issue — he has been diagnosed with a "fast-moving form of dementia." A tragic diagnosis can spur some major life changes, and Knox is reacting to the news by trying to save the life of his estranged son, played by James Marsden ("Disenchanted," "Westworld"). He's working against the people hunting him down, but he has to do this before dementia takes away his ability to do so. 
"Original noir thrillers like this are a rarity nowadays, so as producers, and movie lovers, we couldn't be more excited to be a part of this project," said production companies Brookstreet and Sugar23 in a statement to Deadline. "With Michael Keaton both behind and in front of the camera, combined with the rest of our gifted cast and crew, the audience is in for a real treat."
What we know about the cast and crew of Knox Goes Away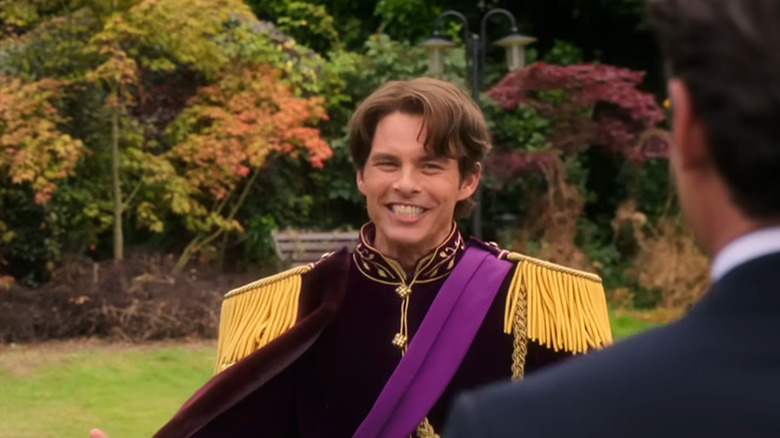 Disney+
In addition to Michael Keaton, James Marsden, Suzy Nakamura, and Al Pacino, the film will also star Marcia Gay Harden ("Mystic River," "Mona Lisa Smile"), Joanna Kulig ("The Innocents," "The Eddy"), Ray McKinnon ("Apollo 13," "Oh Brother, Where Art Thou?"), John Hoogenakker ("Dopesick," "Castle Rock"), and Lela Loren ("Power," "Altered Carbon"). No other character details have surfaced yet.
Keaton is directing, of course, from an original script by Gregory Poirier ("Rosewood," "See Spot Run"). "Knox Goes Away" is produced by Brookstreet's Trevor Matthews and Nick Gordon, as well as Sugar23's Michael Sugar and Ashley Zalta. Keaton will also serve as producer. 
For executive producers, we have Carter Stanton for Brookstreet and Jillian Kay for Sugar23. The director of photography is Marshall Adams, with Bill Arnold as the production designer. Michele Michel will design the costumes, with Jessica Hernandez as editor. 
We'll make sure to keep you updated with all the developments for "Knox Goes Away."