Tulsa King Scores Higher Premiere Ratings Than House Of The Dragon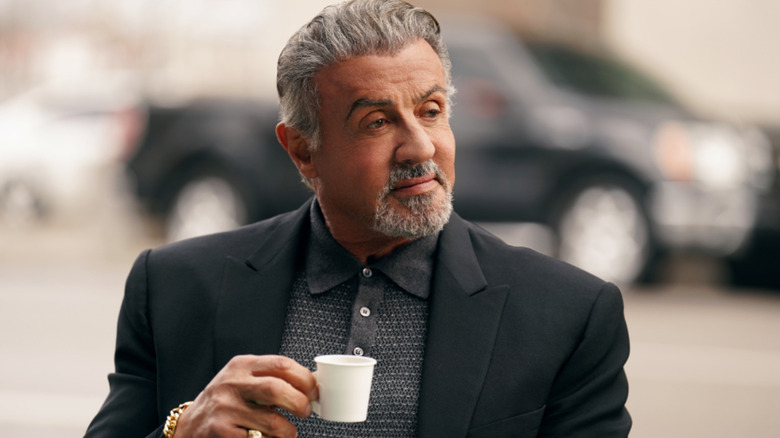 Paramount
The biggest series premiere of the year has been, for lack of a better term, dethroned. HBO's "Game of Thrones" prequel "House of the Dragon" is no longer cable's highest-rated premiere for a brand new series in 2022. Rather, that title has now been granted to a new king, a "Tulsa King" if you will. Or maybe you won't — that was a pretty silly pun, after all.
According to viewing numbers reported by Nielsen (via The Hollywood Reporter), "Tulsa King" drew in 3.7 million viewers through a combination of day-of Paramount+ streams and a special premiere on the Paramount Network. The series premiered on November 13, with the Paramount Network premiere immediately following the season 5 premiere of "Yellowstone." Considering that the western juggernaut drew in a staggering eight million viewers, it's no wonder that "Tulsa King" came swinging out the gate the way it did.
Of course, we shouldn't actually be surprised by the show's success. Most obviously, it serves as one of the few television roles that legendary actor Sylvestor Stallone has taken on: He plays mobster Dwight "The General" Manfredi, who is struggling to adapt to the rapidly changing world around him after getting released from prison. Another obvious reason for the success of "Tulsa King" is its showrunner, Taylor Sheridan, whose aforementioned "Yellowstone" became one of television's most successful franchises. He even managed to get Harrison Ford to star in one of its spinoffs! If that isn't an indicator of his influence, what is?
Why this matters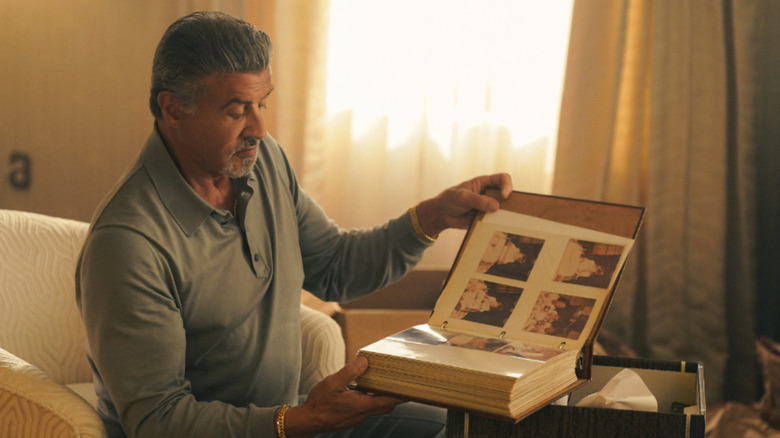 Paramount+
If you're anything like me, you probably read this news and started scratching your head. How could this happen? "House of the Dragon" was the highly anticipated and critically acclaimed prequel to one of HBO's most successful shows. The fact that its ratings on cable were bested by Sly Stallone being a mafia capo in Oklahoma feels unreal, and yet, it is.
That's because the success of "Tulsa King" tears open an uncomfortable truth about the current state of the entertainment press. When you think outside of what is currently available on streaming platforms or movie theaters, we are kind of out of touch when it comes to what's actually popular outside of major markets. While we've written plenty of articles on "Yellowstone" and its monumental success before, they don't extend any further beyond providing release date and cast details. Our "Tulsa King" posts have largely been relegated to featurettes and jokes about how it's going to be a show for dads. Meanwhile, for shows like "House of the Dragon," we had analysis and interviews published week after week until the first season ended.
Ultimately, it's time that we, as mainstream entertainment press need to take Sheridan's Paramount empire, as well as other popular-outside-of-critics-circle shows like "P-Valley," more seriously. Shows like "Tulsa King" are not strange outliers in the entertainment industry — they're the most popular things on air for a large majority of Americans. Perhaps we need to start writing about them the way we write about shows like "House of the Dragon" or other pieces of media we convince ourselves are high-brow.