Which Fan-Favorite Character Will Return For Titans Season 4?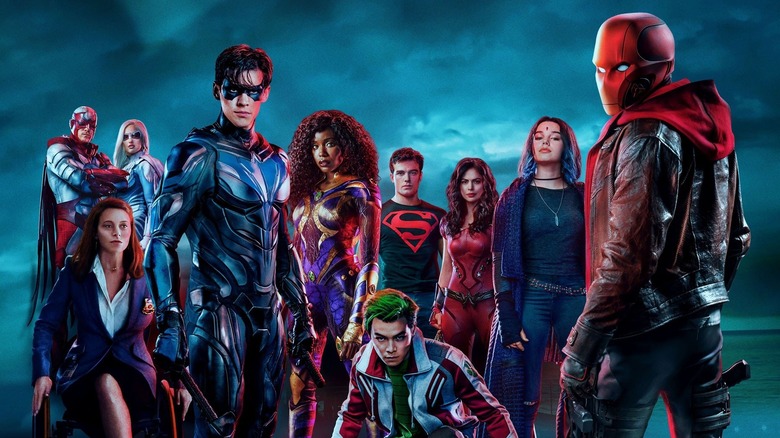 HBO Max
After three tumultuous outings, DC's "Titans" train continues to chug along in full force. Self-proclaimed as a new beginning for the series, the fourth season moves towards a more consistent future as a superhero show and quasi-family drama. As per usual, a new location and set of villains threaten to uproot the titular superhero team. But the supernatural reigns supreme this time around, delivering a blend of magic and horror more devious than the last three seasons combined. Throw in a few daddy issues, and you have a well-received fourth season. However, that's not all. A fan-favorite character will make their return sooner rather than later.
The fourth season of "Titans" looks to turn the page on the long-standing series, but it is still not afraid to pull from the past. The origins of Mother Mayhem (Franka Potente) and Brother Blood (Joseph Morgan) are distinctly tied to the events of the very first season. Superboy is suffering an identity crisis due to his heritage, and that got complicated fairly quickly. And now we're going to be treated to the return of a former member of the Titans, and the available options are pretty exciting, to say the least.
Don't take our word for it, of course. "Titans" showrunner Greg Walker responded to a fan's inquiry in an interview with TVLine, who asked whether we would see Donna Troy (Conor Leslie), Jason Todd (Curran Walters), or Dawn Granger (Minka Kelly) in the fourth season. Walker replied, "Yes – but not all three." It's not abundantly clear who will make it into this season, nor how many Walker is teasing are actually coming back. However, one of them appears to be the most likely candidate.
A familiar face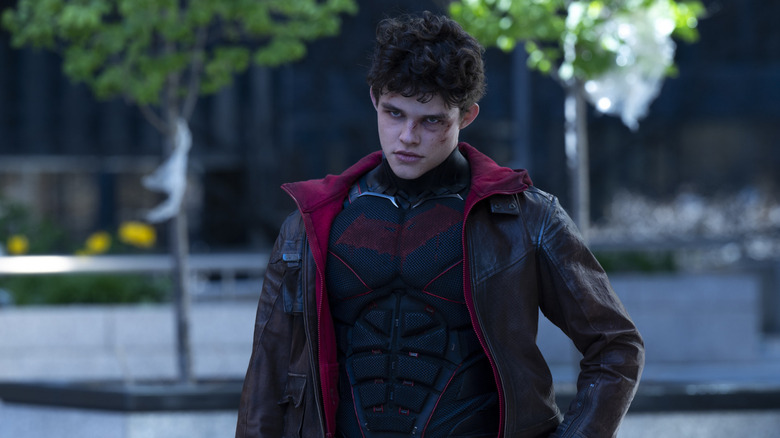 HBO Max
First, let's get the unlikely characters out of the way. At the midway point of last season, Dawn Granger abruptly retired as Dove after the death of Hank Hall (Alan Ritchson). Her return, barring a significant narrative development, would likely feel out of place this time around. Perhaps a small cameo is due, but a larger role is relatively unnecessary. 
Meanwhile, Jason Todd may have smoothed things over with Dick Grayson (Brenton Thwaites), but the rest of the team still hates his guts. The guy turned good-ish near the finale, however, his return would complicate things even further. This leads to the final option and our personal pick.
An Amazonian return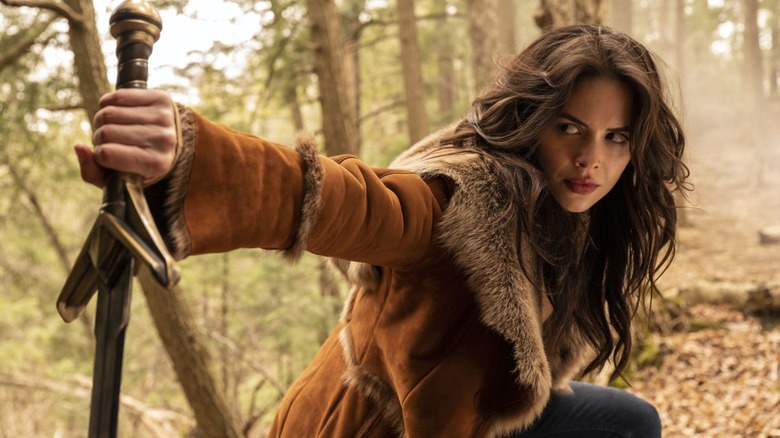 HBO Max
When we last saw Donna Troy, she was recruited by A.R.G.U.S. after finding a new sense of direction in the afterlife (a long story best kept short). She no longer sports the red-gold Wonder Girl outfit, nor does she go by a superhero moniker. However, Donna is still trying to be a force for good, and her journey could lead her back to the very team she left. I'm not sure what exactly could bring her back into the fold, but perhaps the A.R.G.U.S. organization may want to investigate the supernatural occurrences in Metropolis.
Considering the withering state of DC television, I would not be that upset if all three of the characters mentioned made their return in season 4, albeit in a limited capacity. That said, narrative-wise, it just makes sense to limit the "Titans" reunion to Donna. A common criticism of the series is its lack of stakes, so bringing everyone back would feel a bit like a cheat code. All the actors are great in their respective roles, of course. But for a new season focused on developing its current roster, limiting the amount of returning ones should be prioritized this time around.
New episodes of "Titans" debut on Thursdays on HBO Max.