Mighty Morphin Power Rangers Star Jason David Frank Has Died At Age 49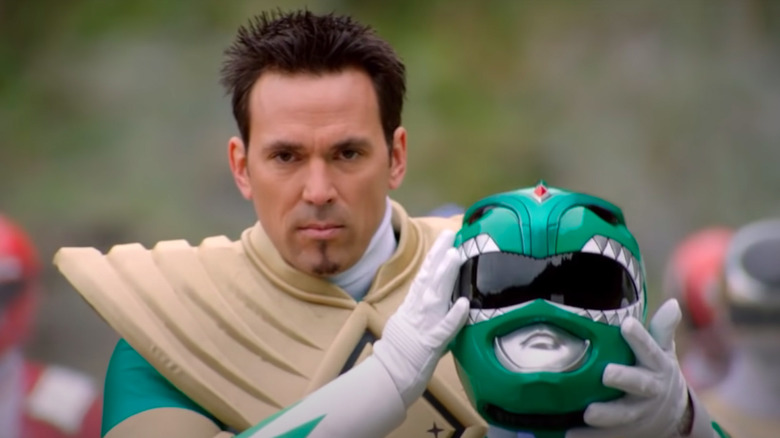 Saban
Not long after "Batman: The Animated Series" star Kevin Conroy passed away, another icon of the '90s has left us far too soon. Jason David Frank, the actor and martial artist best known for playing Tommy Oliver, the Green Ranger and White Ranger in the "Mighty Morphin Power Rangers" franchise, has passed away. Rumors began circulating on the web Sunday morning after Frank's agent and trainer posted the tragic news, and now the death has been confirmed by his manager, Justine Hunt, according to TMZ. The report also states that "sources with direct knowledge" say Frank died by suicide, though this remains unconfirmed for now.
Jason David Frank became one of the most popular heroes of the 1990s in his role as Tommy Oliver, who began his turn as the villainous Green Ranger. Eventually, the character became a hero, after turning his back on the show's villains, giving children of the '90s one of their favorite characters on television. What began as a 14-episode stint on the popular "Mighty Morphin Power Rangers" series turned into something bigger.
It's morphin time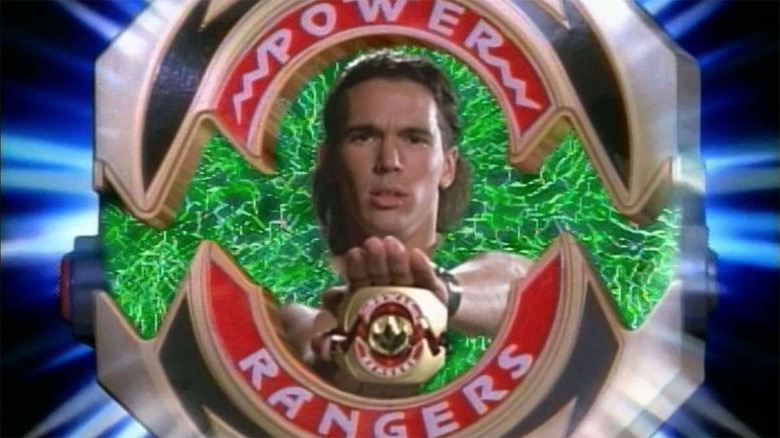 Saban
Originally, Frank was meant to depart "Power Rangers" and lead "Cybertron," another live-action sci-fi series trying to capitalize on the popularity of the Japanese import, which would eventually be retitled "VR Troopers." The actor even shot a pilot for the series. But when Tommy Oliver proved to be incredibly popular, "Power Rangers" kept Frank in the cast and turned him into the White Ranger, a new leader for the original "Mighty Morphin Power Rangers" line-up. After starring in the first "Power Rangers" movie, Frank stuck around when the "Power Rangers" became Zeo Rangers, playing the Red Zeo Ranger, as well as the Red Turbo Ranger in "Power Rangers Turbo."
Though the glory days of the Green Ranger and White Ranger had passed by the late '90s, with Frank leaving the show in 1997, he returned for an anniversary special in 2002, and he became the Black Dino Ranger in "Power Rangers Dino Thunder" in 2004. But Frank's true return to "Power Rangers" glory came when he put on the Green Ranger suit in a cameo appearance in "Power Rangers Super Megaforce" in 2014. 
In addition to his work on "Power Rangers," Frank appeared on other '90s shows like "Sweet Valley High" and "Family Matters," as well as MTV's "Undressed" in 2000. In recent years, he also lent his voice to the animated productions "Transformers: Titans Return" and "We Bare Bears." But Frank's most beloved role was always as Tommy Oliver, and he was always happy to meet fans at yearly pop culture conventions.
Rest in peace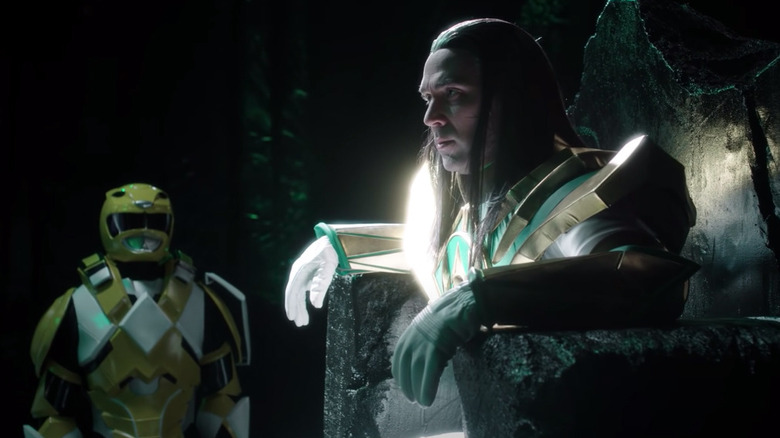 BOOM!Studios
More recently, Jason David Frank reprised the role of Tommy Oliver in quite a cool fashion. A live-action trailer was created for the comic book event series "Power Rangers: Shattered Grid." In the comic series, the character of Tommy Oliver turned back into a villain known as Lord Drakkon, who hailed from an alternate reality where he reigned over a technologically-advanced, dystopian Angel Grove as an oppressive ruler with and army of his own Ranger Sentries. It's a shame we never got to see that turned into a live-action series, but the trailer was certainly a treat for longtime "Power Rangers" fans.
Frank's on-screen career may have been mostly limited to his work in the "Power Rangers" franchise, but there's a reason he kept returning to the role, and it wasn't just a paychek. Fans never lost their love for Tommy Oliver, no matter what "Power Rangers" suit he had on. Frank was an integral part of the franchise, and his role as an outcast who became a hero resonated with a lot of kids going through tough times in the '90s. Plus, he simply looked cool in the green suit with the gold shield. Was there any Zord that was better than the Dragonzord? Combine his fan favorite TV role with his discipline in martial arts, and it's clear that Jason David Frank was truly a hero to a lot of people. He will be missed.