Yellowjackets Season 2 Will Be Even More Shocking According To Star Christina Ricci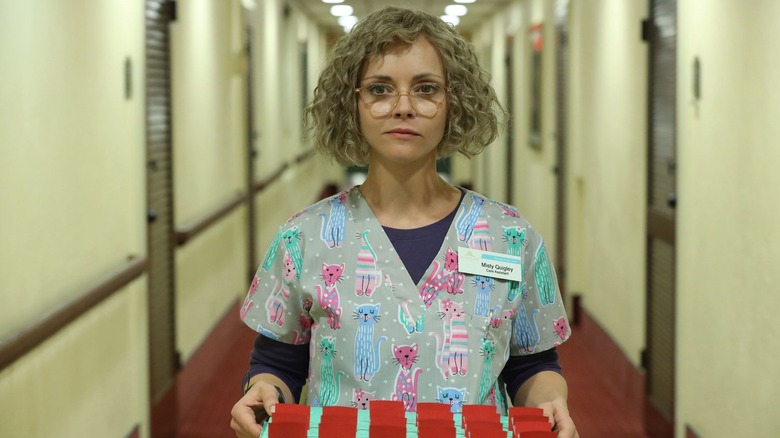 Showtime
Great news, "Yellowjackets" hive: the survival thriller that got us all hooked last year is apparently deep into production, and star Christina Ricci says there's a lot to look forward to in the saga's sophomore season. "I can't really get too much into detail, but I will say the first couple scripts had the entire cast gasping," she told Entertainment Tonight, "So it's even wilder."
This is, of course, a textbook tease that reveals very little about the new season of the show, but "Yellowjackets" is just so dang good that it has our minds spinning regardless. Ricci, who along with Sammi Hanratty plays the hilarious but unstable plane crash survivor Misty Quigley in the Showtime series, also says she's had a lot of screen time with series newcomer Elijah Wood, who's set to play one of Misty's fellow "citizen detectives," aka an online community of true crime junkies who think they can solve mysteries.
"A lot of my scenes this season have been with Elijah Wood and it's wonderful working with him again," Ricci shares. "We've just had a great time." The pair previously co-starred in Ang Lee's 1997 drama "The Ice Storm," in which they played a pair of sexually involved teen neighbors, but I imagine based on Misty's history that their screen time in "Yellowjackets" will be even wilder than their underwater kissing scene in that movie. The last time we saw Misty, she had just let the investigator she was keeping captive, Jessica (Rekha Sharma), go after seemingly poisoning her.
Season 1 will be tough to top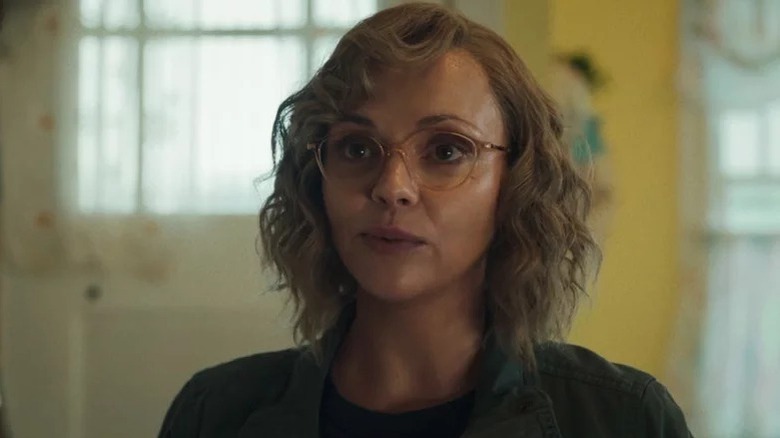 Showtime
Whether Wood's character will be friends or foes with Misty Quigley, Ricci says the new season is "more crazy" and "more shocking" than the first, and overall "really compelling and fun." It's hard to imagine what could top the first season reveals we did get, like the fact that schizophrenic crash survivor Lottie (Courtney Eaton) is still alive, newly minted state senator Taissa (Tawny Cypress, with Jasmin Savoy Brown playing the teen version) is worshiping an altar made of her poor missing dog's head, and Natalie (Juliette Lewis and Sophi Thatcher) has been kidnapped by what seems to be a cult. Also, Shauna (Melanie Lynskey and Sophie Nelisse) definitely murdered a guy.
With vaguely supernatural elements, characters whose fates we still don't know, and the promise of cannibalism on the horizon, "Yellowjackets" has quickly become a "LOST"-like series that leaves its viewers theorizing, clue-hunting, and chomping at the bit for more episodes between seasons. Brown has already revealed that the writers' room has a five-season plan for the show, while Ashley Lyle and Bart Nickerson have stated that season 2 will delve into the harsh winter that the girls' soccer team endured in 1996, calling it "The Winter of Their Discontent."
Wood isn't the only person joining the cast this season, either. "Obi-Wan" and "Our Flag Means Death" actor Simone Kessell will play the adult version of Lottie, while "Six Feet Under" and "Servant" actor Lauren Ambrose will be playing the grown-up version of Van, a fan-favorite character embodied by Liv Hewson in the earlier timeline. "Yellowjackets" season 2 doesn't have a release date yet, but will debut on Showtime.