Glass Onion Producer Ram Bergman Says There's Nothing Like Rian Johnson's Poker Face On TV Right Now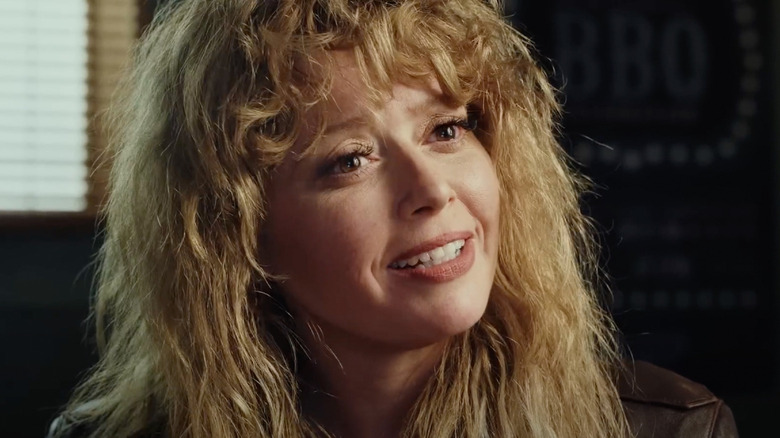 Peacock
The runaway success of 2019's "Knives Out" all but singled-handedly ushered in a shiny era of playful, winking murder mysteries and whodunits, from "See How They Run" (read /FIlm's review of the film here) to "Only Murders in the Building" and the sequel "Glass Onion: A Knives Out Mystery." In a way, the first "Knives Out" movie also brought series writer/director Rian Johnson back to the roots of his first feature film: 2005's off-beat hardboiled noir meets Californian teen dramedy "Brick."
Am I saying this was all part of an elaborate plan Johnson's been working on for almost two decades? I'm not not saying that.
If you thought Johnson has satisfied his appetite for stories about eccentric sleuths solving murder-related crimes with his ongoing efforts on the "Knives Out" films, guess again. He's also created the Peacock series "Poker Face," a sort of spiritual successor to the long-running 1970s detective crime show "Columbo" (of which Johnson is a self-admitted superfan). Natasha Lyonne is both producing and starring in the series as Charlie Cale, an investigator type who has an uncanny ability to tell when someone is lying. What a concept!
Executive producers Nora and Lilla Zuckerman ("Agents of S.H.I.E.L.D.") are serving as dual showrunners on "Poker Face," with Johnson also writing and directing select episodes. The series will embrace a case-of-the-week model, following Charlie as she travels about in her Plymouth Barracuda, bringing her face-to-face every episode with a new set of potential law-breakers played by an eclectic mix of veteran character actors, big-name stars, and promising up-and-comers. 
If that sounds very different from the average show out there in the wild, wild west of streaming right now, that's because it is — or so Johnson's longtime producer, Ram Bergman, told /Film's Vanessa Armstrong in an interview discussing "Glass Onion."
'So it's almost like making 10 different movies'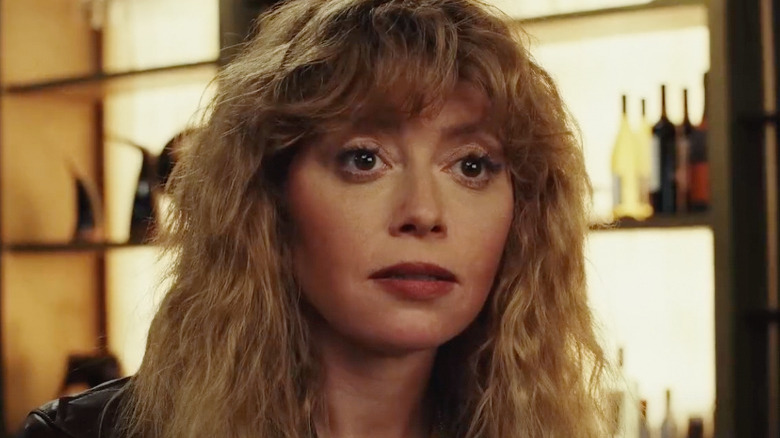 Peacock
No stranger to the small screen, Johnson previously directed what is widely considered one of the all-time greatest "Breaking Bad" episodes, "Ozymandias," and helmed an episode of Ted Griffin's short-lived but critically-adored noir dramedy series "Terriers" (an episode that was penned by Lyonne's "Russian Doll" co-creator Leslye Headland no less — small world, huh?). In his interview with Vanessa, Bergman confirmed that Johnson wrote the first and last episode of "Poker Face" season 1 and helmed three of its 10 episodes total:
"It was just a whole new experience because the show takes place in different settings every episode. So it's almost like making 10 different movies. So that is a challenge to pull off, just period, to recast the show every time with completely new sets. But I hope people are going to respond to it because again, there's still nothing like this right now on TV, I feel. It's on Peacock. Hopefully, people discover the show and are going to enjoy it."
Honestly, between the "Poker Face" teaser and everything else Johnson's ever done, this show is already a must-watch for me. My only real concern is that it might end up being overlooked, given Peacock's continuing struggles to keep up in the streaming wars. It's a shame, too; the streamer houses some truly unique original shows, like the Indigenous American sitcom "Rutherford Falls" and the British all-female Muslim punk band comedy series "We Are Lady Parts." (No, Peacock didn't pay me to write that.) Maybe "Poker Face" can help to turn things around?
"Glass Onion: A Knives Out Mystery" will play in theaters for one week starting on November 23, 2022, before premiering on Netflix on December 23, 2022. "Poker Face" will debut on Peacock on January 26, 2023.