Harrison Ford Isn't Happy With His Decision To Turn Down Syriana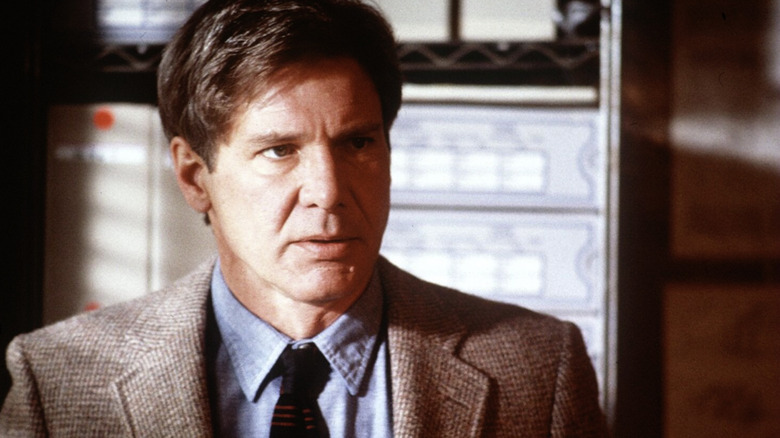 Warner Bros.
It largely speaks to how different the landscape of Hollywood used to be compared to our present that even though Harrison Ford has been immortalized in two of pop culture's biggest Blockbuster franchises, he still has had a long and fulfilling career outside of those bubbles. Maybe it's the transition into IP-driven pictures and cinematic universes, but where most actors these days often find themselves stuck typecast, Ford thrived beyond his time as Han Solo and Indiana Jones. Outside of being Spielberg and Lucas's collaborator, he's worked with many prolific directors from Ridley Scott, Peter Weir, Francis Ford Coppola, and Mike Nichols.
Though he oozes expressive, rugged charm that we tend to associate with our greatest movie stars, one thing Ford doesn't have a lot of is Academy recognition. In fact, he's been nominated for Best Actor only once for his performance in 1985's "Witness," so there's a surprising lack of recognition for the now 80-year-old actor.
On March 4th, 2006, the day before the 78th Academy Awards, Harrison Ford admitted to the Irish Examiner that he was offered the lead role of "Syriana," which earned George Clooney an Oscar nomination. Ford realized that despite his initial judgments, it should have been him in the film instead.
Ford misjudged the substance of Syriana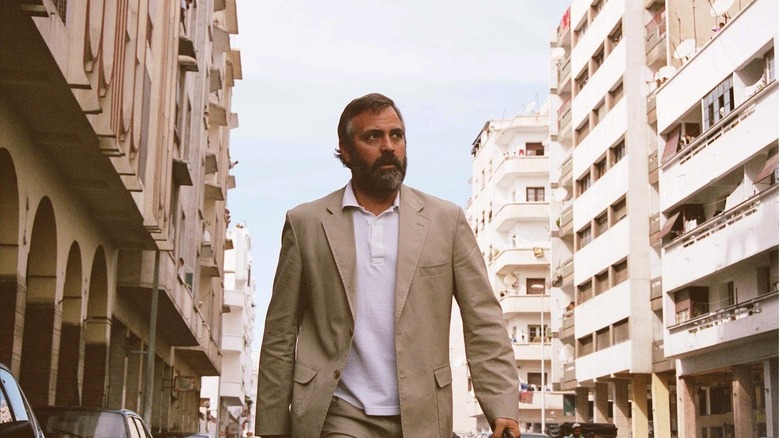 Warner Bros.
As Ford said: 
"I saw a bit of [director] Steve Gaghan's movie 'Syriana' and I wish I'd played the part that was offered to me – George's part."
Based on Robert Baer's novel, "See No Evil," Steve Gaghan's "Syriana" was a harrowing espionage thriller that captured chaotic post-9/11 anxieties and critiqued the geopolitical climate of 2005. In an emotionally fraught period of American culture, it had all the hallmarks of a studio prestige picture destined to do well at the Oscars — ironically, Ford was unable to see the vision. When Ford was approached to play Clooney's role, he passed on it on the basis that there wasn't enough substance to the film.
"I didn't feel strongly enough about the truth of the material and I think I made a mistake. I think the film underwent some changes and I think a lot of it is very truthful. The things that I thought weren't, were obviated after I left the table."
Fresh off of working on his highly acclaimed sophomore film, "Good Night and Good Luck," which would release the same year as "Syriana," Clooney took on the role of Bob Barnes with extreme commitment. He gained 30 pounds in just one month, practiced Arabic and Farsi pronunciation, and shed his heartthrob image to play a much more vulnerable man. During filming, he suffered a severe spinal injury that almost ended his career.
Yes, Ford probably could have played Bob Barnes in "Syriana" pretty darn well. However, now that Clooney's extreme physical hurdles making the film have been publicized in graphic detail, one would hope Ford would change his mind. We're also grateful Clooney survived and is still with us doing rom-coms once again.