Rick And Morty Writers Are 'About To Start Breaking Stories For Season 9' [Exclusive]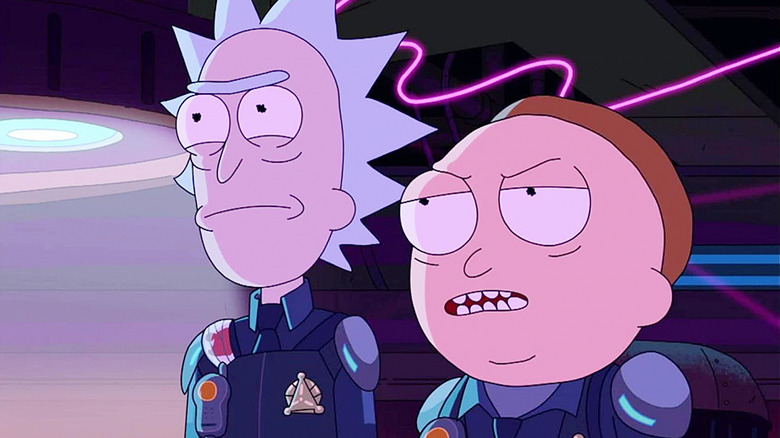 Adult Swim
We've been living in a world with Rick Sanchez and Morty Smith for just shy of a decade, with "Rick and Morty" having debuted somewhat quietly in December 2013. But the show eventually became one of the most popular animated series on all of cable and, for a moment, was a downright cultural phenomenon. Creators Justin Roiland and Dan Harmon were also a little slow going in the early seasons, with big gaps between installments. No longer, it would seem. Case in point, as the second half of season 6 is about to get underway, the writers are already beginning work on season 9.
/Film's own Michael Boyle recently spoke with Sarah Chalke (Beth) and Chris Parnell (Jerry) in anticipation of the return of "Rick and Morty" later this month. During the conversation, they were asked how far along they were in season 7. Chalke revealed, "I've recorded [episodes] 1 and 2, I think from [season] 7. What about you, Chris?" At which point, Parnell chimed in to reveal that the show's writers are currently pretty far ahead of schedule:
"Yeah, I can't remember which ones, but yeah, I've recorded at least a couple, I think. Yeah. And they were also talking about how I think they're about to start breaking stories for season 9."
Now that's interesting! Not only are they already getting stuff done for the next season, but the writers are thinking literal years ahead. Aside from apparently getting ahead of things, this also seems to indicate that they all have a pretty good idea of where things are going with the Smith family.
No more huge delays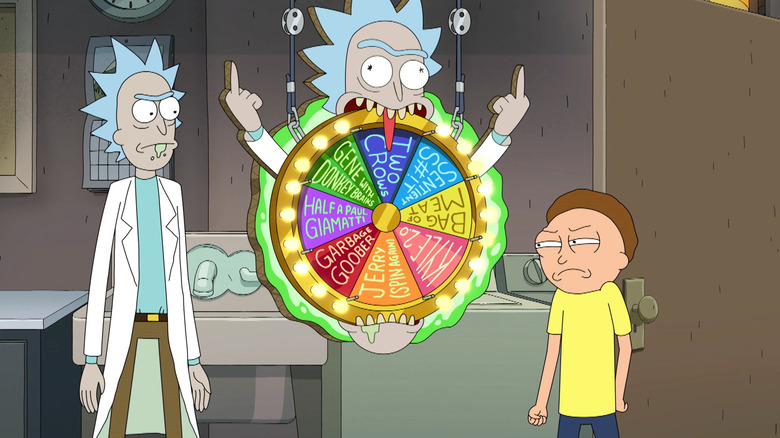 Adult Swim
For a while, fans of the show just had to get used to extended wait times between seasons. It was a full two years between season 2 and season 3, with an even larger wait for season 4. But things have seemed to settle down in that regard. What almost certainly helped was the massive 70 episode order given to "Rick and Morty" following season 3, which was for an unspecified number of seasons. At ten episodes each, that was roughly a seven season pickup, which is downright unheard of in the TV industry.
The other thing to consider is that this may not be the end of "Rick and Morty." Roiland said earlier this year that he has no plans to end the show anytime soon. At this point, it's really just a matter of audience appetite and having a home for the series. Given what's been going on with Cartoon Network amidst the ongoing Warner Bros. Discovery post-merger drama, things could change on that front. For now, though, everything seems to be moving right along.
"Rick and Morty" returns with new episodes beginning November 20, 2022, on Adult Swim.