Julianne Moore Fought For Eddie Redmayne To Keep His Role In Savage Grace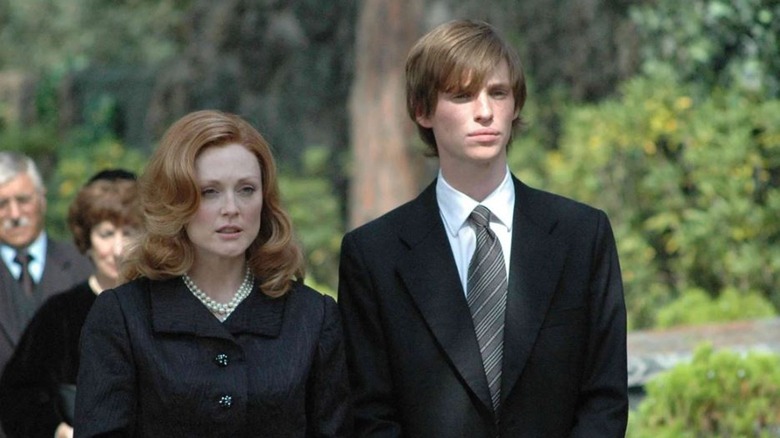 IFC Films
For an actor starting out, sometimes the big break comes along by luck. Other times, it happens because someone takes a chance on you. In the case of Eddie Redmayne, it was a little column A and a little bit of column B. One of his earliest roles was in the independent film, "Savage Grace," a film that depicts the shocking Barbara Daly Baekeland murder case with dramatic flair. Julianne Moore portrayed Barbara and Redmayne portrayed her son, Anthony. In the film, we see events depicted from when Anthony was born to his gradual struggles with schizophrenia and, ultimately, the shocking murder of his mother in their London flat.
This role was a major one in many ways for Redmayne. On paper, it was an incredibly challenging task for the then-green actor. If he succeeded in getting the role, it would get his foot in the door for more work. But, as he shared in an interview for Vanity Fair, the odds seemed stacked against him. The people with money had no interest in him taking such a prime-time role, and it seemed all hope was lost.
But then he got it into his head to keep trying. As has been the case throughout his career, he kept pushing and made bold moves to get the role, even if it meant showing up to the audition looking like a drowned rat. This led to the meeting with Moore and her words sealed his fate.
'Like my son'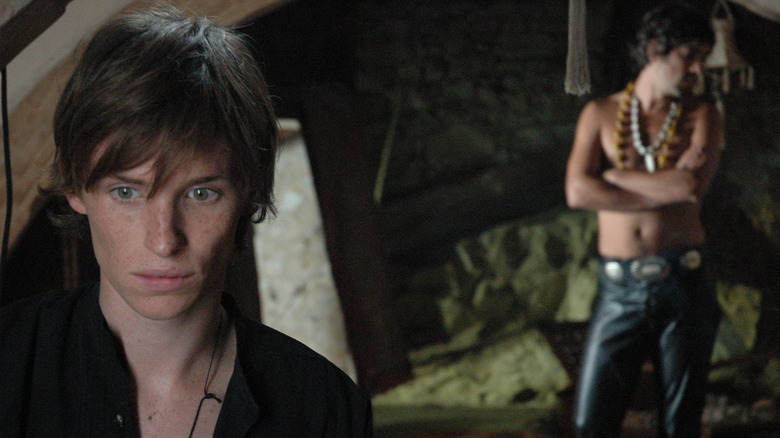 IFC Films
While it certainly wasn't the first time Redmayne had acted, he still had to battle to get the part of Anthony. With the financiers of "Savage Grace" against him, it would take a miracle to get the role. That's where Moore came into play. He explains:
"I remember fighting for this part, and I got the part, and then the financing fell through. They had moved on. I remember a French financier had decided that they didn't want to cast me. They didn't want to meet me again, but I flew myself to New York, pouring with rain down in the – Downtown Manhattan and arriving drenched into the audition room. And it was to test, now with Julianne Moore, I had sort of fought my way back into the room, and I walked in and Julianne Moore looked at me and she said, 'Oh my God, you've got freckles, you've got reddish hair. You sort of – you even look like my son.' And I've never been more grateful for something. And Julie really fought for me for that film."
If you've watched "Savage Grace," the physical resemblance between the two actors is uncanny. The red hair, the freckles, and their chemistry onscreen all stand out. The film itself wasn't a hit, but it led to Redmayne proving himself enough to open the door wide open for new roles. And, as luck would have it, he and Moore would reunite at the 2015 Academy Awards, where things came full circle.
'A Marmite film'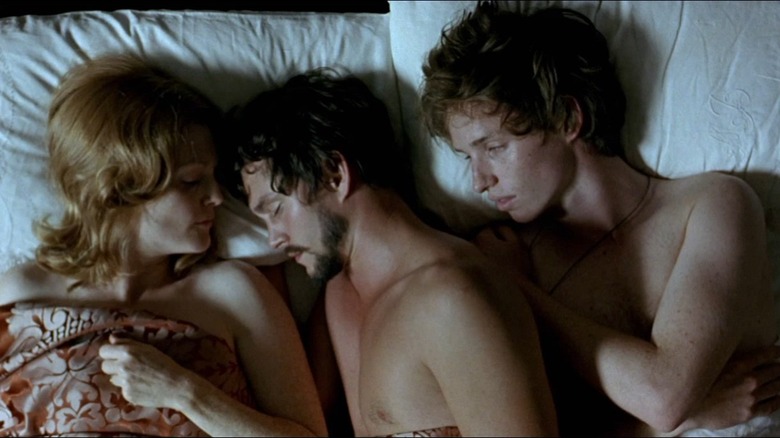 IFC Films
After "Savage Grace," Moore and Redmayne wouldn't cross paths for many years. But, for both actors, they would achieve a full circle moment of their time together when years later, both Moore and Redmayne reunited again at the 87th Annual Academy Awards in 2015. Moore would go on to win Best Actress for her role in "Still Alice" while Redmayne would go on to win Best Actor for his portrayal of Stephen Hawking in "Theory of Everything." 
The conversation of "Savage Grace" would later come about in conversation that night between the two of them, but Redmayne comments that years later, the film is still quite polarizing:
"It's what I would describe as a Marmite film. In England, we have the spread Marmite, which you either love or hate, and that's the advertising slogan. Some people are very passionate about 'Savage Grace,' and some people find it very uncomfortable. Not many people saw it. When I was lucky enough to win the Oscar for 'Theory of Everything,' it was the same night that Julianne Moore won her Oscar, and I hadn't seen her in an age and she said, 'Maybe some people will watch our little movie now!' I'm not sure that that has happened."
While uncomfortable to watch for its incestual leanings, "Savage Grace" highlights Redmayne's skills early on and allows us to see how far he has come in his acting craft and his choices today.