Amy Poehler And Kevin Hart Weren't Enough To Save Judd Apatow's North Hollywood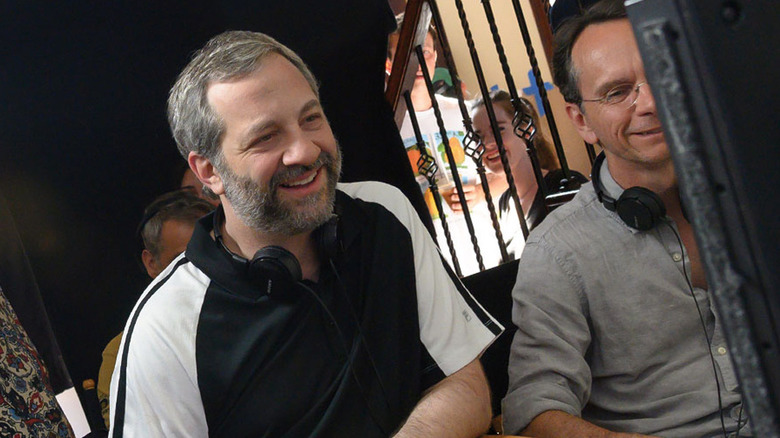 Netflix
There was a time when filmmaker Judd Apatow seemed to be responsible for everything comedy related that hit the cultural scene. The age of Apatow-helmed humor is, for the most part, fondly remembered as an era that gave rise to such modern classics as "The 40-Year Old Virgin," "Anchorman: The Legend of Rob Burgundy," "Superbad," and "Knocked Up." Now said to be working on a follow-up to his 2012 sort of "Knocked Up" sequel "This is 40," Apatow's movie output has waned in recent years. But there's no denying he and his group of now-familiar comedy heavyweights had a grip on the genre for over a decade.
The writer/producer/director's executive producing services on the now cult-classic "Freaks and Geeks" are well documented. But once that short-lived show was over, Apatow went through a pre-"Superbad" phase that saw him shopping various ideas around Hollywood to little success — some of which were even given a pilot. Enter "North Hollywood," a pilot made by Apatow and his team that never made it to series, but which has gained notoriety in the industry for assembling an impressive cast of future stars.
While the show never materialized, the people involved have made no secret of its existence. Back in 2020, Apatow spoke to Vanity Fair about his career and revealed some details about "North Hollywood." The show sounds like it could have been a hit considering the talent onboard. Alas, it seems Amy Poehler, Kevin Hart, Jason Segel, January Jones and even "Anchorman" director Adam McKay in an acting role weren't enough to save the show.
'They're never, ever gonna order this'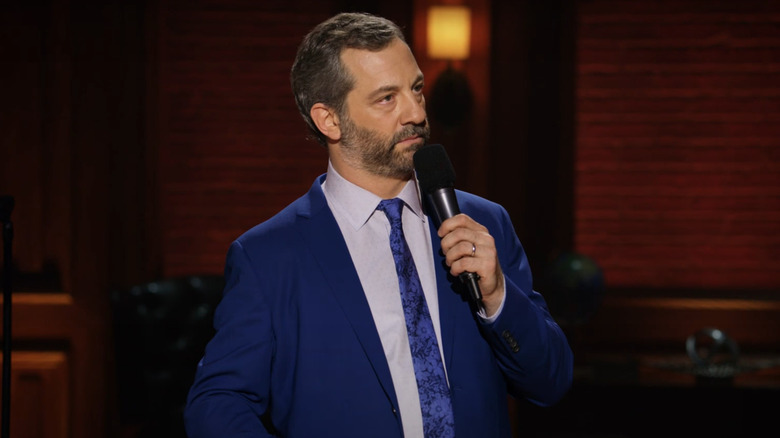 Universal
As Apatow recalled to Vanity Fair, the "North Hollywood" pilot was shot for ABC and centered on "a bunch of people who wanted to be in show business who were struggling." Poehler was one of these aspiring actors who worked a day job as assistant to Judge Reinhold (played by himself). She was flanked by Jason Segel, whose character played Frankenstein on the Universal Studios Tour and whose supervisor was none other than a pre-"Anchorman" filmmaker Adam McKay, who has dabbled in work in front of the camera. Rounding out the central cast was a young Kevin Hart playing an aspiring comedian who'd managed to make some money from a "questionable" beer commercial.
Apatow, whose latest effort "The Bubble" shares some connective tissue with "North Hollywood" in pulling back the curtain on Tinseltown, went on to explain how he made the show with a "Curb Your Enthusiasm vibe" before ABC made a full U-turn:
"ABC said they wanted 'edgy programming.' And we had January Jones in it and Adam McKay was acting in it and we really had the best time making it, but in the middle of making it, we heard that ABC changed their theory about what they wanted the network to be, and they wanted it to be more retro, like 'Happy Days.' And while we were shooting, we thought, 'They're never, ever gonna order this.' And they didn't."
As so often happens in the very world the show itself was trying to depict, it seems the network simply moved on and the project was completely dead in the water. But that hasn't stopped its pilot giving rise to some near-legendary behind-the-scenes stories.
North Hollywood was doomed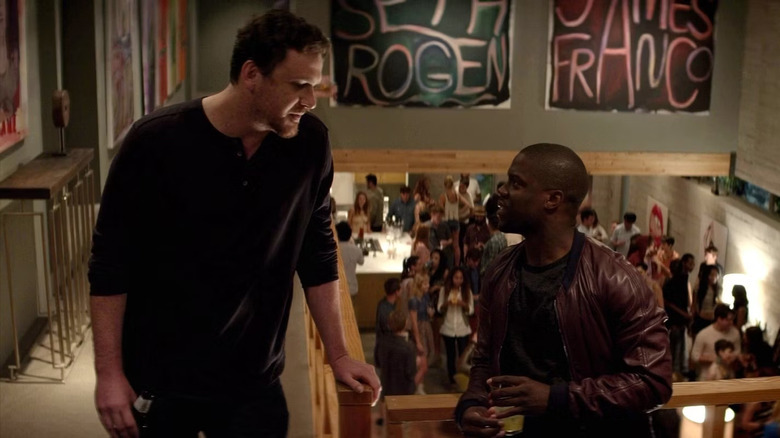 Universal
Many of the show's stars have since spoken fondly of "North Hollywood." Kevin Hart visited Howard Stern in early 2022, where he recalled life before megastardom. Hart revealed that he was given $25,000 for his role in the pilot, and Seth Rogen was working as one of the writers. But perhaps the most surprising detail was Apatow suggested that Hart and Segel (seen above in "This Is The End") actually live together during production since they were going to be roommates on the show.
Segel himself told Jimmy Kimmel about the experience, saying, "[Apatow] was like 'Oh, this will be good for the show, if Kevin Hart lives with you." The two then became roommates in Segel's one-bed apartment for six months, demonstrating the lengths to which Apatow and co. were willing to go to make "North Hollywood" a success.
The director later said in his comedy "Masterclass" that "North Hollywood" remains "the best table read I've had in my entire career" — an impressive distinction considering the breadth of Apatow's work in comedy, as he quickly went on produce "Pineapple Express" and "Superbad." Still, it would have been great to see Segel and Hart's chemistry as odd couple roommates, and the prospect of a pre-"Parks And Recreation" Poehler flexing her comedic talents sounds equally intriguing. In that sense, the show had major potential, but as is so often the case in Hollywood, North or otherwise, once the execs made the call, it was doomed to being a footnote in TV history.