There Are Two Movies Brian De Palma Considers The 'Pinnacle' Of His Career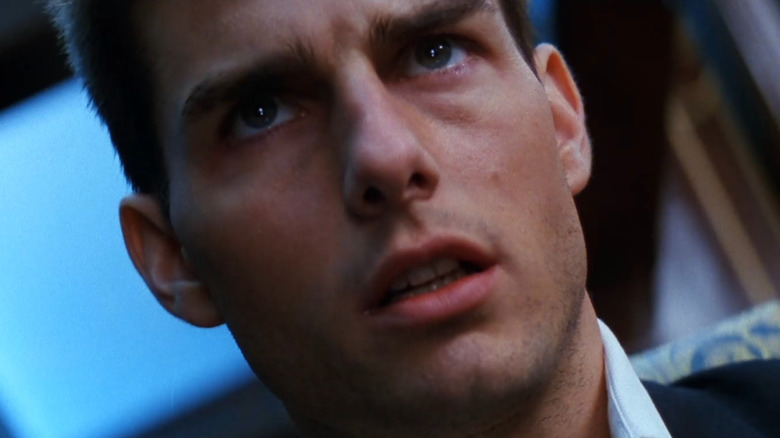 Paramount Pictures
Brian De Palma's career has had its ups and downs, but he's often cited as one of the leading figures of the New Hollywood era, that period from roughly 1967 to 1982 when a new breed of iconoclastic young filmmakers, "the movie brats," began to exercise more creative control within the studio system. The Stephen King adaptation "Carrie" provided De Palma with his first box-office hit in 1976, and from there, he would go on to achieve other critical and commercial successes in the 1980s with "Scarface" and "The Untouchables." Even lesser-known (among non-cinephiles, at least) De Palma films like "Blow Out" have their admirers, with Quentin Tarantino casting John Travolta in "Pulp Fiction" on the strength of his performance in that 1981 classic.
While Tarantino was coming into his own as the 1990s equivalent of a movie brat, De Palma was also enjoying what he would later consider to be the peak of his filmography. In 2020, when The Associated Press asked him whether he thought of his career as "having a pinnacle," De Palma answered as someone who is as much a student of film as a filmmaker (something evident in his "visual quotes from other movies," as The AV Club called it.)
"I've studied directors' careers my whole life," he told the AP. "You get older. You have a very good creative period, but if you're making decent movies after you're 60, it's kind of a miracle."
When asked to pinpoint the pinnacle of his own career, De Palma said, "In my mid-50s doing 'Carlito's Way' and then 'Mission: Impossible.'" After those two films, his career saw a downturn and he never again enjoyed the same critical favor he once had, but that's not the only reason he named them. 
'It doesn't get much better than that'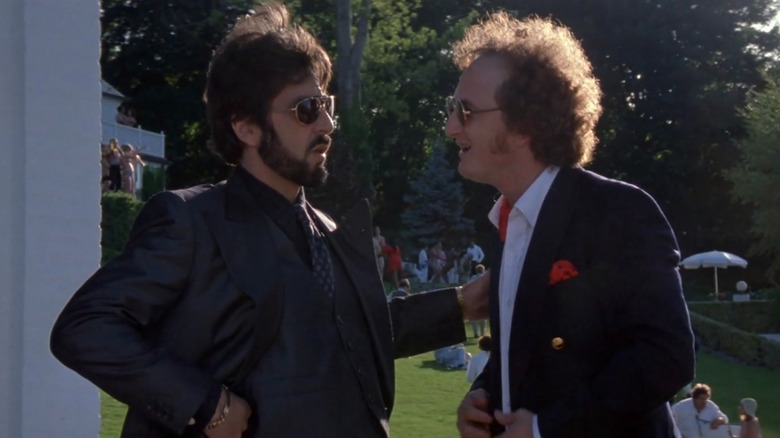 Universal Pictures
For some critics of De Palma's work, the bloom may have already been off the rose by the 1990s, but "Carlito's Way" and "Mission: Impossible" are both solid films. "Carlito's Way" reunited him with two former collaborators, Al Pacino and Sean Penn, for a kind of spiritual sequel to "Scarface," while "Mission: Impossible" paired him with Tom Cruise, the world's biggest movie star, for the start of a new blockbuster franchise that is still going to this day. As De Palma put it:
"It doesn't get much better than that. You have all the power and tools at your disposal. When you have the Hollywood system working for you, you can do some remarkable things. But as your movies become less successful, it gets harder to hold on to the power and you have to start making compromises. I don't know if you even realize you're making them. I tend to be very hard-nosed about this."
De Palma wrangled memorable performances out of Pacino and the perfectionist Penn in "Carlito's Way." And "Mission: Impossible" is also an interesting film in that it was a studio tentpole adapted from a well-known TV series, but De Palma was able to work within that framework to deliver an action thriller that still subverted expectations. Within the first 25 minutes, Cruise's character, Ethan Hunt, sees his whole team get killed off as their mission goes horribly wrong and his life descends into Dutch angles and a cloud of suspicion. It's the rare popcorn film where you can watch it and still see auteurist fingerprints all over it.
While others may prefer early De Palma, "Carlito's Way" and "Mission: Impossible" gave him two strong back-to-back films on top of a whole list of other impressive credits.