Rian Johnson Wants To Make A Knives Out Board Game, Which Is Great, Because We Want To Play One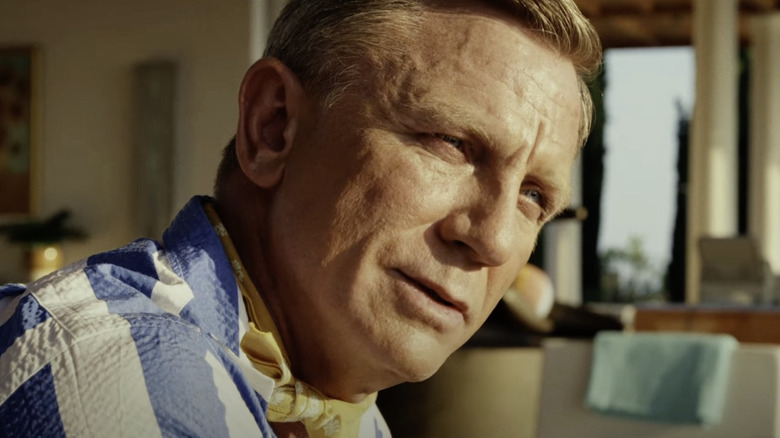 Netflix
In true murder mystery fashion, Rian Johnson intends on taking his success from 2019's "Knives Out" and dialling the brand up to 100. The second film of Daniel Craig's gentleman sleuth saga, "Glass Onion: A Knives Out Mystery" opens for a week-long engagement this month before its release on Netflix in December. Taking place on a yacht and a private Greek island, the scale is much larger, the cast is even more glamorous, and Benoit Blanc's summer looks are even more fashionable than its predecessor.
Thanks to Johnson's shiny Netflix deal, a third "Knives Out" mystery film is already greenlit and on its way. Just like Hercule Poirot before him, our southern detective Benoit Blanc will have many adventures ahead of him, which Johnson and Craig are equally enthusiastic about.
But why stop at movies? In an Entertainment Weekly interview with Rian Johnson and the cast of "Glass Onion," Johnson revealed he wants "Knives Out" to be a phenomenon. Care for a "Knives Out" tabletop game? Or a "Knives Out" stage production?
When it comes to Johnson's modern reinvention of the murder mystery genre, the sky is the limit.
'Let's make some games'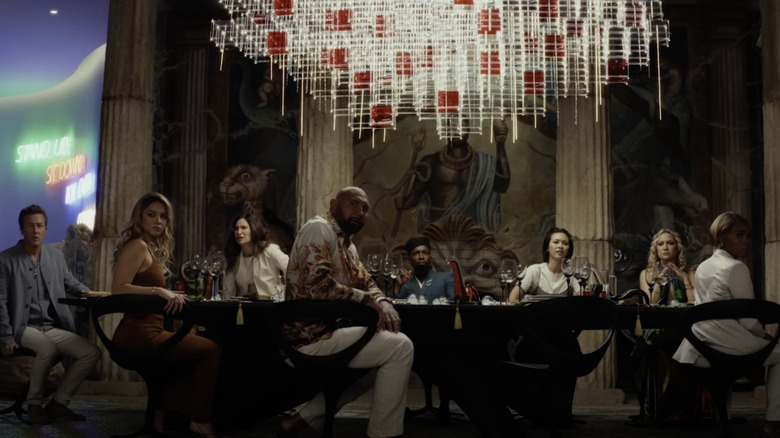 Netflix
Part of what makes Johnson and other directors of his caliber so interesting is that they are proud nerds. When Johnson approached "Star Wars" with "The Last Jedi," he crafted a film born from what he desires to see from the franchise. When it comes to "Knives Out," he created a film that was modern enough to speak to general audiences, but with just enough pastiche to revitalize interest in a stagnant genre.
As a fan of Agatha Christe and her empire of entertainment, Johnson knows that the murder-mystery genre also has its power beyond just strictly novels and film. When asked if there was any potential in creating a tabletop game based on "Knives Out," Johnson's enthusiastically responded, "Are you kidding me? Come on, approach me, please. I'm shouting it from the rooftops; let's make some games."
Again, as a genre nerd, it's clear Johnson knows his stuff. There's a long history of tabletop games being born from movies and TV, and "Knives Out" would make a natural fit with its investigative hook. "My wife got me a board game of 'Columbo,' which is actually quite good," Johnson added. "A friend of ours collects board games, and there's a 'Murder She Wrote' game, and I remember playing a '21 Baker Street' game. Anyway, yes, the answer is yes, yes, a thousand times, yes, please."
From screen to stage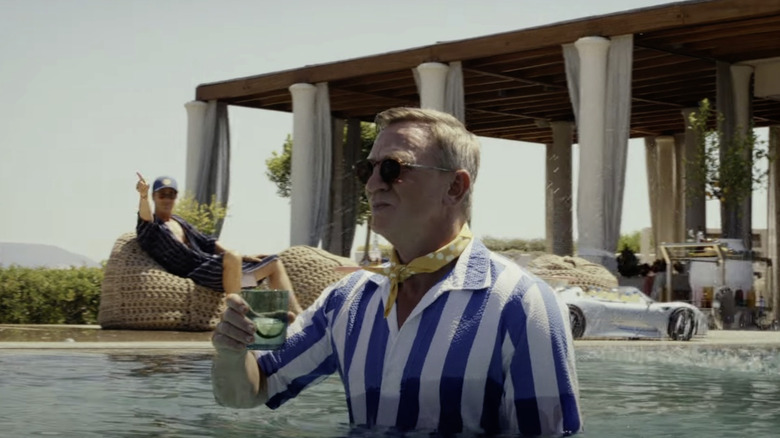 Netflix
Agatha Christie didn't stop at books, so why should Rian Johnson? Johnson wants to keep following her footsteps to franchise "Knives Out," and maybe one day, that might mean establishing "Knives Out" as a stage production. Christie's "The Mousetrap" opened in 1952, and even after moving venues to St. Martin's Theatre, it still remains the longest-running play in history to this day. ("The Mousetrap" was the main subject in another murder mystery pastiche from this year, "See How They Run.")
"When we wrapped production on 'The Last Jedi' in London, the very last night out that we had was we went to see 'The Mousetrap,'" Johnson said. "It was such a joy. It was such a pleasure. I love theater, and the notion of crafting a mystery for the stage seems incredibly intriguing."
A new medium for "Knives Out" adventures sounds exciting and could contain a lot of promise. Part of the reason why "Knives Out" exists is Johnson's desire to revive the "whodunnit," so there's something incredibly vindicating about the idea of him doing so through the traditions of theater.
Though for his leading man, the idea of reprising Benoit Blanc nightly for a stage production might not immediately seem so appealing, he's confident in Johnson's ability to do anything he sets his mind on. "No, I don't think [I'd do it]," Craig admits. "Who knows? I don't know. I wouldn't put anything past Rian. He's more than capable of writing a stage play. So, I'd take the meeting."
It's important to note that, while this is more of a brainstorming session for the future of "Knives Out" than any solid promises, it would be fulfilling to see Johnson's world continue to grow with its twisty, murder-mystery genre siblings. If Rian Johnson loves to do anything, it's shooting for the moon.