Joe Russo Says Disney's Live-Action Hercules Movie Will Be Experimental And TikTok-Influenced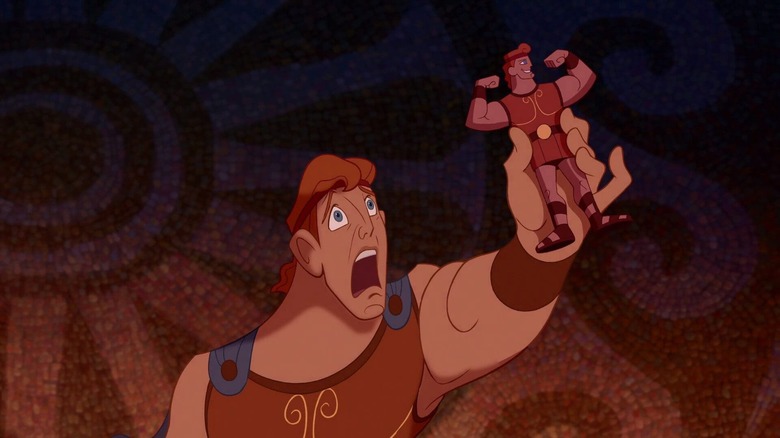 Walt Disney Studios Motion Pictures
The Russo Brothers (Joe and Anthony) are two of the most profitable directors in cinema history, with their massively successful contributions to the Marvel Cinematic Universe providing them the freedom to make whatever they want, however they want, no matter how much it costs. The duo were the feature of this week's cover story with Variety, and have confirmed that their future filmmaking focus is on their independent studio, AGBO, so it'll be a bit before they think about returning to the MCU. That said, the Russos are already making moves with Marvel's parent company, Disney, and are producing the highly-anticipated live-action adaptation of Disney's 1997 animated feature "Hercules." 
The film will see the return of director Guy Ritchie following his 2019 live-action remake of "Aladdin," starring Mena Massoud, Naomi Scott, and Will Smith. The recent wave of live-action remakes of beloved Disney animated classics has been mostly lackluster, with films like "The Lion King" losing the magic of the characters' personalities by erasing the expressiveness provided by animation. According to Joe Russo, however, "Hercules" promises to be "a little bit more experimental in tone, a little bit more experimental in execution." 
This can be interpreted in any number of ways, but the sardonic humor and show-stopping gospel music of "Hercules" are what made the original film so unique in the Disney canon, and thinking about changing that tone feels like blasphemy. "I think they're excited to see what we can all bring to it in a way that isn't just a reinterpretation of the animated film," Russo added. 
The screenplay for the new film comes from David Callaham ("Shang-Chi and the Legend of the Ten Rings"), with Ritchie currently working on his own pass of the script.
The musical will be influenced by TikTok? Sure, okay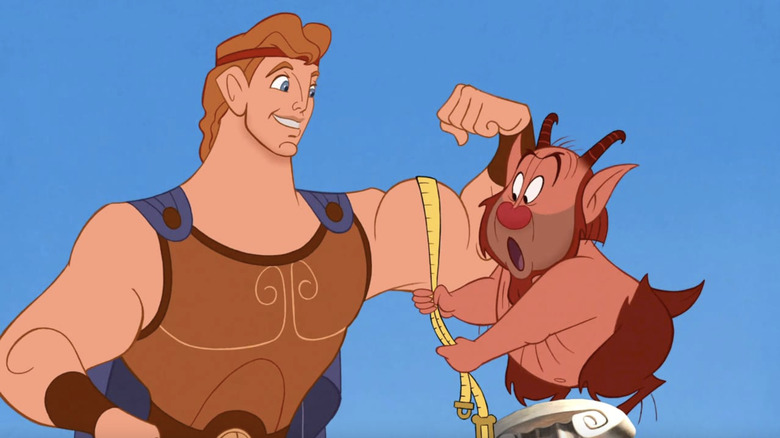 Walt Disney Studios Motion Pictures
"Guy is perfect for it because he has a penchant for experimentation," said Russo. Ritchie was tasked with the impossible challenge of bringing the Genie to live-action without the iconic voice of Robin Williams, but with the show-stopping talent of Will Smith, he successfully turned "Aladdin" into something all its own. Russo confirmed that the film will remain a musical, thank Zeus, but his vision on just how to execute a movie musical is mildly concerning. "Audiences today have been trained by TikTok, right?" Russo asked, rhetorically. "That can be a lot of fun and help us push the boundaries a little bit on how you execute a modern musical."
"Okay, fine, fine. I'm cool. I'm fine."
It's easy to have a knee-jerk response and think this means that musical numbers will only exist in 30-second snippets (FYI: the clock app lets you record up to three minutes in-app and you can upload up to 10 minutes) or be littered with dances stolen from Black creators, but I also believe a lot of people over the age of 35 use phrases like "TikTok-influenced" without having any clue what that means. It's like how studio execs describe any form of media with colorful lighting and teen characters as being like "Riverdale" or "Euphoria," regardless of the story. 
For what it's worth, TikTok has been a genuine source of musical talent, like "Ratatouille: The TikTok Musical" a sincerely entertaining production that raised over $2 million for The Actors Fund. At this stage of production, it's just a movie guy saying a buzzword and nothing worth sounding the alarm over.
But just like "The Hunchback of Notre Dame," best believe I've already got my hands on the rope in the bell tower, just in case.