Guy Ritchie Reteams With Disney To Direct Live-Action Hercules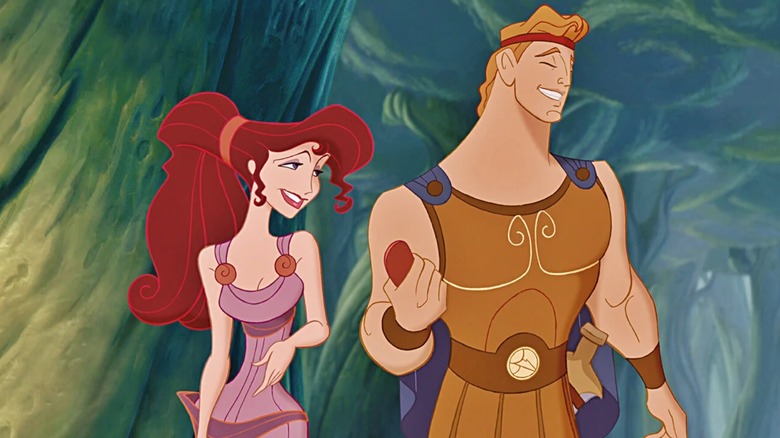 Disney
Disney seems to think Guy Ritchie can go the distance: the studio reportedly has a live-action "Hercules" remake in the works with the filmmaker at the helm. The news comes via Deadline, which reports that Ritchie is on board as director while the project is still shopping for writers.
The live-action "Hercules" project has been in the works for a while. It was first announced in 2020, with "Avengers: Endgame" filmmakers Joe and Anthony Russo on board to produce and "Shang-Chi and the Legend of the Ten Rings" writer Dave Callaham penning the script. The latest report from Deadline indicates that additional writers will be working from Callaham's draft, with the Russos still set to produce via their independent production company AGBO.
"Hercules" is just the latest of the animated films from Disney's 1990s Renaissance era to get the live-action treatment. Perhaps most memorably, 1994's "The Lion King" was turned into a proficient but nearly identical film in 2019, with Beyoncé and Donald Glover in the lead roles. Other recent live-action Disney adaptations include Bill Condon's 2017 take on "Beauty and the Beast," Niko Caro's song-free version of "Mulan" in 2020, and another Ritchie project, Guy Ritchie's "Aladdin," in 2019.
Could this be the remake Disney gets right?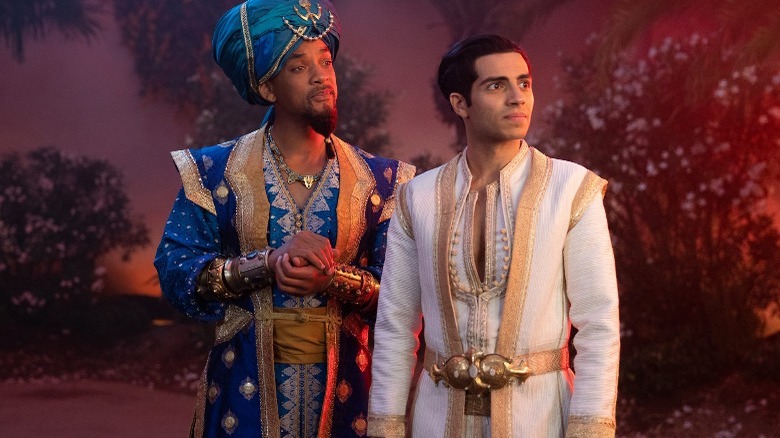 Disney
The live-action Disney remakes haven't always been lauded as artistic successes, and have often drawn criticism for losing some of the magic '90s Disney imbued in its musical, 2D animation projects. Still, they've been massive moneymakers: Ritchie's take on "Aladdin" made over a billion dollars at the box office, while the recent take on "The Lion King" is often cited as the highest-grossing animated movie of all time.
While it's too early to tell what the "Hercules" live-action adaptation will look like, there are a few things worth hoping for. Greek mythology retellings are a dime a dozen, but the 1997 Disney movie that the new version will draw from is a triumph in large part thanks to its excellent soundtrack, great comedic script, and stellar supporting characters. The movie featured a great voice performance by Danny DeVito as the hero-in-training's grumpy satyr mentor, Phil. It also brought the character of Megara (Susan Egan), the sardonic damsel who "won't say [she's] in love," to life.
Importantly, the original "Hercules" also featured fantastic soul and gospel-influenced music performed by the stylish, belting Muses. I'm not a remake purist by any means, but it seems to me that if the live-action "Hercules" doesn't include some of the aspects — great characters, witty comedy, distinctive musical elements — that made the original sing, it could end up being just another hollow rehash of a better classic. Hopefully, Ritchie and Disney will prove me wrong.
"Hercules" does not yet have an announced release date.