Aquaman Star Yahya Abdul-Mateen II Joins The MCU As Wonder Man For Disney+ Series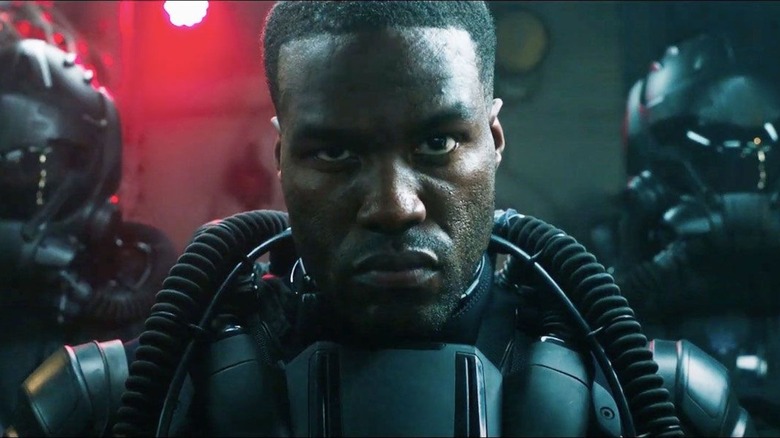 Warner Bros./DC Entertainment
We're constantly reporting about actors making the jump from iconic franchise to iconic franchise all the time, especially when it comes to going from the Marvel Cinematic Universe to the DC Extended Universe (now just the DC Universe). However, when it comes to Yahya Abdul-Mateen II, he has taken it to a whole new level. Not only is the star known for his roles in "The Handmaid's Tale" and "The Get Down," he also portrayed horror legend Candyman, Morpheus from "The Matrix," Watchmen member Dr. Manhattan, and Aquaman villain Black Manta in both 2018's "Aquaman" and the 2023 sequel "Aquaman and the Lost Kingdom" opposite Jason Momoa. But now he's set to add a credit from the House of Ideas as he has signed on to play Wonder Man in the upcoming Marvel Studios series on Disney+.
According to Deadline, Abdul-Mateen will play the lead in the recently announced "Wonder Man" show. Previously, it was announced back in June that "Shang-Chi and the Legends of the Ten Rings" filmmaker Destin Daniel Cretton joined the project to direct and executive produce, while "Hawkeye" co-producer Andrew Guest would serve as the head writer. Plus, award-winning actor Ben Kingsley is set to reprise the role of Trevor Slattery, the washed up actor who portrayed The Mandarin in "Iron Man 3" and was apprehended by the Ten Rings terrorist group to become a prisoner of the REAL Mandarin in "Shang-Chi."
A life of wonder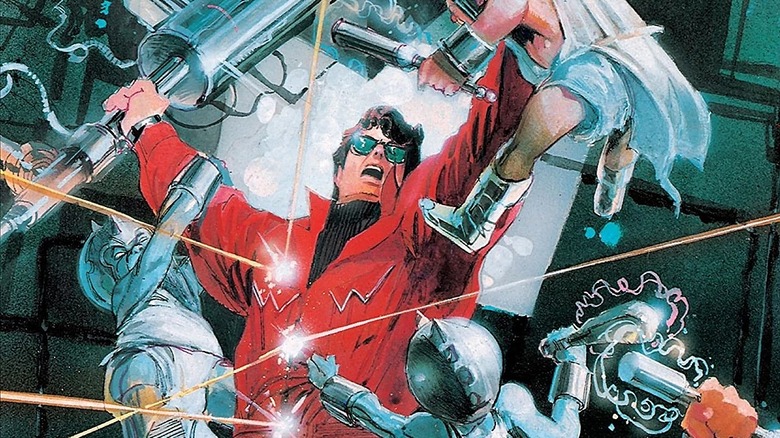 Marvel Comics
For those who aren't familiar with Wonder Man, he's an Avenger that was created by Stan Lee, Don Heck, and Jack Kirby in 1964. Real name Simon Williams, he was the heir to a munitions company called Williams Innovations that rivaled Stark Industries. While competing with Tony Stark in business, he also ended up as a foe on the battlefield as well when Williams gained ion-based powers while teaming with Baron Zemo prior to ultimately joining Earth's Mightiest Heroes. While a part of the team, Ultron stole his brainwaves while he was in suspended animation to create The Vision. Then things get really complicated with Scarlet Witch, but luckily the MCU has avoided all of that confusion entirely.
However, he's also a famous actor and stuntman in the Marvel Universe, which is ideal since he is invulnerable to nearly all kinds of weapons. Based on initial reports, it seems like "Wonder Man" will lean more towards the Hollywood side of the character. If this is in fact the case, then the inclusion of Morris' bestie Trevor in the show is sure to set up some incredible scenes between Abdul-Mateen and Kingsley. I'm already picturing Slattery teaching some kind of acting class now a la Henry Winkler in "Barry" and Williams enrolling because of "Caged Heat."