Black Adam Is Conquering The Worldwide Box Office, Passing $250 Million Globally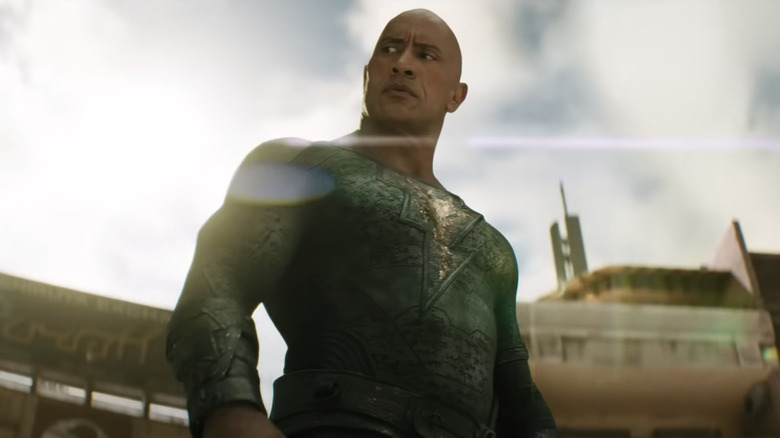 Warner Bros.
Superhero movies continue to make money, as do films that star Dwayne Johnson (even when they aren't good). The latest entry into the DC Universe, "Black Adam," has now crossed $250 million at the worldwide box office. 
In its second weekend, the movie dropped 59% domestically from its opening with about $27 million in ticket sales, which is a fairly standard drop for a front-loaded superhero picture. It's also in line with a lot of the second weekend drops for films starring Johnson in recent years, such as 55% for "Jumanji: The Next Level" and "Jungle Cruise," and 58% for "Hobbs and Shaw." It is quite a bit lower than DC's previous film this year, "The Batman," but that film's 50% drop was unusually good for a superhero flick.
"Black Adam" will get to enjoy another weekend free from other superhero blockbuster competition next weekend, but its reign will come to end the following weekend when "Black Panther: Wakanda Forever" looks to crush everything in its path. In the end "Black Adam" won't be the hit among hits that the other superhero films this year are, but nobody is going to go home unhappy with the haul it takes in at the end of the day, particularly for a film about a character very few people have ever heard of before. Considering the film's reported $200 million production budget, it would need to make around $400-500 million worldwide to break even — and thanks to Johnson's global appeal, it has a shot at accomplishing that.
The Rock makes bank overseas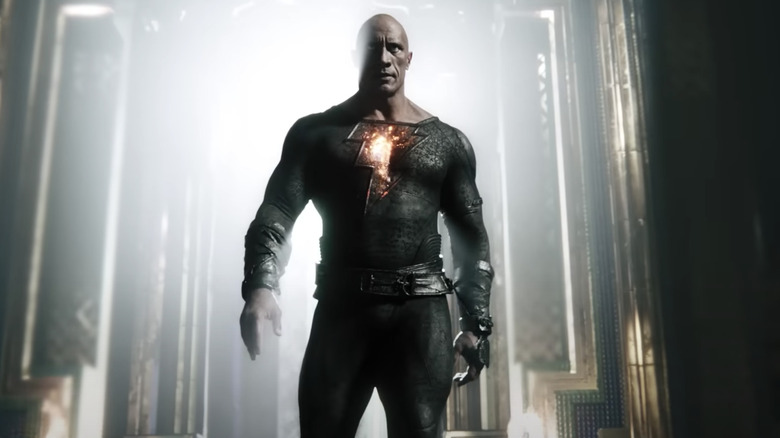 Warner Bros.
For as big of a star we perceive Dwayne Johnson to be in the States, his domestic box office numbers don't exactly correlate to that stature when he is the above-the-title lead of the film. Yes, his films are successful, but he is not regularly drawing the $100 million+ opening weekends when he isn't making a "Fast and Furious" movie. "Black Adam" opened at $67 million. "Jumanji: The Next Level" had a $59 million domestic debut. "Jungle Cruise" made $36 million, and "Skyscraper" made $24 million. These opening weekends are still good, especially in the age where movie stardom is dwindling, but they aren't spectacular.
Where The Rock shines is internationally. Frequently, his movies make more than 60%, if not more than 70%, of their total gross outside of the US and Canada. "Skyscraper" may have made $24 million on its opening weekend domestically (reaching a total of $68 million), but you can live with that when 77.6% of your gross comes from everywhere else, pushing the film over $300 million worldwide. You have similar percentages with "Hobbs and Shaw," which made $173 million in the U.S. with a $759 million worldwide total. 
This bodes well for "Black Adam," whose international gross already makes up 55.6% of the total. I expect that number to grow and grow, as American audiences move onto the next shiny thing. I still don't think that Warner Bros. Discovery CEO David Zaslav will be diving into a pile of coins Scrooge McDuck style over "Black Adam," but The Rock's devoted international following won't make it a wash either.