Sydney Sweeney To Reteam With Michael Mohan For Psychological Horror Film Immaculate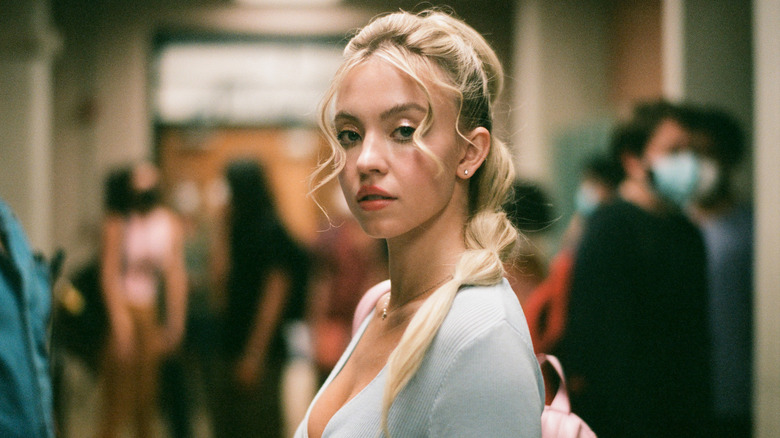 HBO Max
It's safe to say "Euphoria" and "The White Lotus" star Sydney Sweeney is taking over the industry. She will now star in an upcoming psychological horror film called "Immaculate," which will reunite Sweeney with "The Voyeurs" director Michael Mohan. It's the latest in a slew of announcements centering on Sweeney and her blossoming actor-producer career.
According to a press release, the new film will follow Sweeney as Cecilia, "a woman of devout faith who is offered a fulfilling new role at an illustrious Italian convent. Her warm welcome to the picture-perfect Italian countryside is soon interrupted as it becomes clearer to Cecilia that her new home harbors some dark and horrifying secrets."
Mohan will direct from a script by Andrew Lobel. Sweeney and Jonathan Davino will produce for Fifty-Fifty Films. "The White Lotus" and "The Mule" producer David Bernad will also be part of the team, as he developed the project with Sweeney after the success of the HBO breakout series. Teddy Schwarzman and Michael Heimler will also produce for Black Bear. John Friedberg and Christopher Casanova of Black Bear will executive produce alongside "Euphoria" producer Will Greenfield.
Black Bear is financing the picture, with their international division handling international sales and bringing the film to market at the American Film Market. CAA and Paradigm, who are handling domestic rights, will join the market package. Principal photography will start on the picture in January 2023.
The age of Sydney Sweeney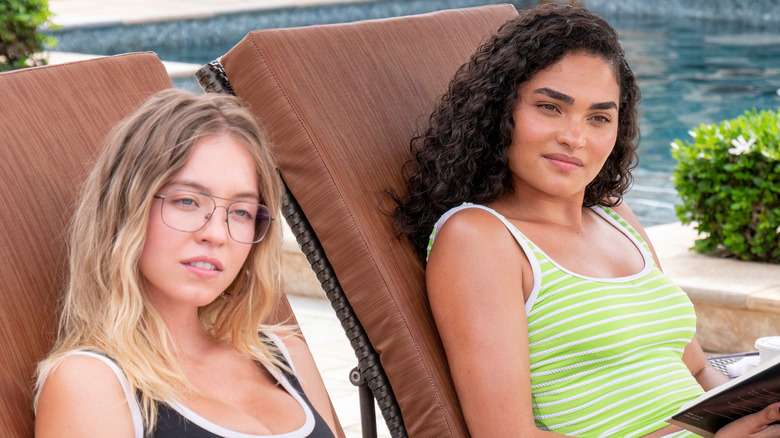 HBO Max
This announcement is just the latest of several that have been made about Sweeney recently, and honestly, it's no surprise the industry is running to get her involved with as many projects as possible — nor is it shocking that she'd be taking her career into her own hands with a move into the producing space.
The Emmy nominee — who was recognized for her work on both "Euphoria" and "The White Lotus" this year — is currently shooting Marvel's "Madame Web," which will co-star Dakota Johnson, and also inked deals for Universal Pictures' "The Caretaker" and a reboot of the classic Jane Fonda property "Barbarella," which she will also star in. She was undoubtedly one of the most talked about breakout stars of the second season of "Euphoria," and it seems she knows what her talent is worth. 
The "Barbarella" announcement was a particularly monumental one, as it made clear that Sweeney is starting to approach a coveted movie star-type status that few achieve in today's Hollywood landscape. No, she's not there yet, but she's certainly moving up fast. This new announcement not only adds another exciting role to her resume, but also another project onto her producing plate, a role that, in my opinion, is for the real film lovers. Producers are the ones who do the business behind the scenes that bring the whole picture together, so to have Sweeney pointedly choose to start a company and take on producing roles with projects she's attracted to shows she's ready to shape her career into something she is proud of — and at this point, she's off to a great start.