Black Rabbit: Everything We Know About The New Netflix Series From Jude Law And Jason Bateman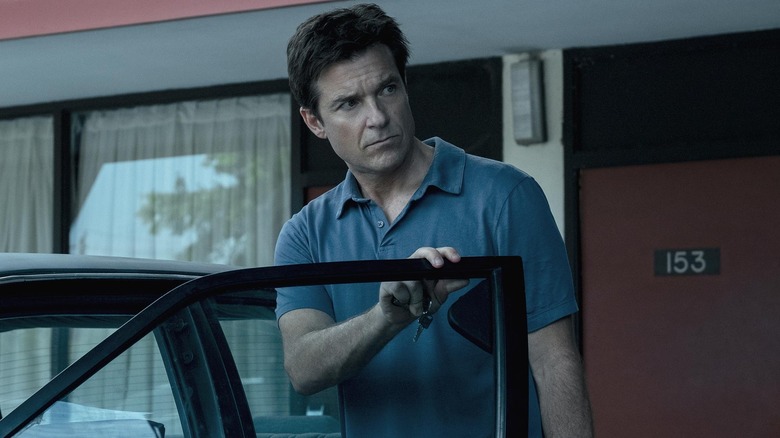 Netflix
We're big fans of fantasy booking and speculating wildly here at /Film, which means today's announcement regarding a new series from Jason Bateman and Jude Law for Netflix has thrown our imaginations into overdrive. As first reported by Deadline, Bateman and Law are joining forces to develop a one-hour limited series called "Black Rabbit," with the duo both attached to star and executive produce.
Bateman and Law are two fan-favorite actors at the top of their craft that have yet to share the screen together. "Black Rabbit" would mark the first time the duo will act opposite one another, which should certainly constitute an immediate green light. However, it does need to be mentioned that "Black Rabbit" is still in the development stages, and there's no guarantee that Netflix will see the series to fruition. After all, the streamer has been known to cut shows in the middle of production. 
This isn't meant to rain on anyone's parade but merely serve as a reminder to temper expectations. As the project is still in its relative infancy, not much is known at this time, but we've wrangled up all the information we could find. Here's everything we know about "Black Rabbit" so far.
What we know about the Black Rabbit cast and crew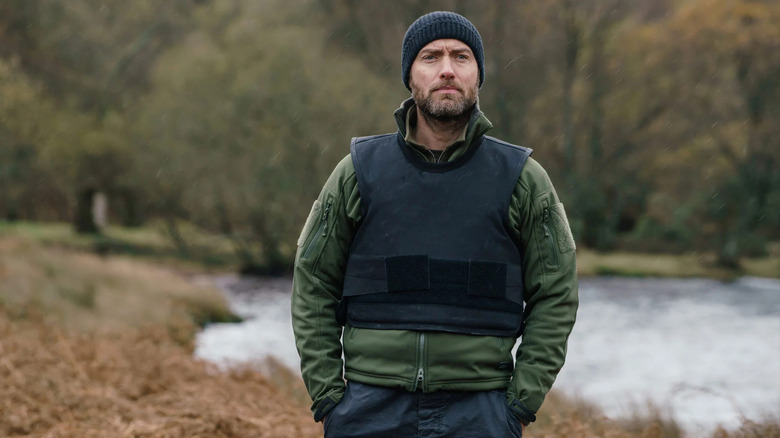 Paramount Pictures
In addition to Bateman and Law, "Black Rabbit" will be produced by Bateman and Michael Costigan's Aggregate Films, Law and Ben Jackson's Riff Raff Entertainment, Zach Baylin and Kate Susman's Youngblood Pictures, and Automatik Entertainment. Baylin and Susman are slated to write the series, which brings some serious screenwriting power to the show. Baylin is an Oscar-nominated screenwriter, having penned 2021's "King Richard" as well as co-writing the upcoming "Creed III" and "Gran Turismo." Susman co-founded Youngblood Pictures with Baylin, and the pair have a bunch of projects currently in development. One of those projects is "The Order," a 1980s heist thriller centered on the American Militia movement.
To make matters even sweeter, Bateman will also be directing the series, following his successful run starring in and sometimes directing the Netflix drama "Ozark." Of course, that is if Netflix follows through with the project. "Black Rabbit" will be his directorial follow-up to the hit crime drama, which earned the streamer a whopping 45 awards across its four seasons. Can't imagine why they wouldn't want to try and bottle Bateman's directorial lightning once again.
What we think Black Rabbit will be about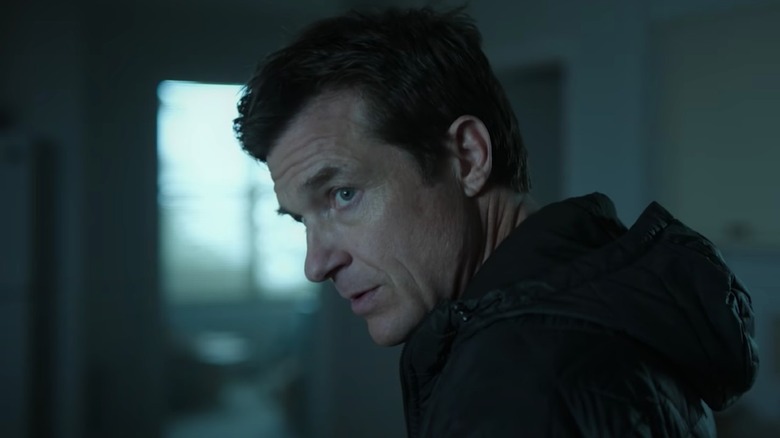 Netflix
So far the premise of "Black Rabbit" is being kept under wraps, but my Spidey-senses have me thinking about drugs. Maybe it's because I listened to Jefferson Airplane's "White Rabbit" too much as a kid, but given both Bateman and Law's history with prestige dramas, I wouldn't be shocked if "Black Rabbit" had something to do with the criminal underbelly of the drug trade. White rabbits are often associated with the spiraling, hallucinogenic travels of "Alice in Wonderland" or experimental sacrifices like in Jordan Peele's "Us," so a "Black Rabbit" indicates something even twistier, and more sinister. Black rabbits are often used as bad luck omens, but for all we know, "Black Rabbit" could be a family-friendly romp about two best friends who buy up a bunch of land and learn about life, love, and small-scale rabbit farming.
Even without any more information to go off of, "Black Rabbit" sounds like an exciting new venture for Netflix, and we'll be following this one closely as more news develops.