Black Adam Star Aldis Hodge To Star As Alex Cross In New Prime Video Series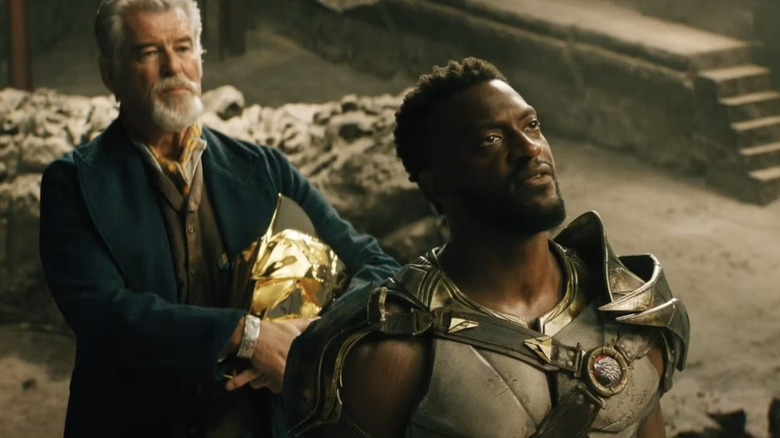 Warner Bros.
It's a good day when good things happen to good people. Variety announced today that "Straight Outta Compton," "Hidden Figures," and "Black Adam" star Aldis Hodge has been cast in the titular role in a new Prime Video series based on James Patterson's Alex Cross novels. The series is titled "Cross," with the character described by Amazon as "brilliant, flawed, and full of contradictions." The character is a dedicated father and family man, but is said to be on a one-track mind bordering on obsession when it comes to hunting down killers. After the murder of his wife, Cross appears to be broken beyond repair, "desperate for love [...] but too damaged to receive it."
We were fortunate enough to speak with Hodge earlier this year at San Diego Comic-Con, where he talked about his lifelong dream of playing a superhero, even if it meant having to overcome his fear of heights to take on the role of "Hawkman." Fortunately, it's doubtful that Hodge will have to do much high flying in "Cross," but chasing down murderers is certainly in his future. Variety reports that "Cross" has been in the works dating back to January 2020, but the project is finally coming to fruition. Ben Watkins ("Hand of God," "Wu-Tang; An American Saga," "Truth Be Told") is serving as the showrunner for the series, and will be writing and executive producing as well. In addition to his starring performance, Hodge is also producing on the show.
Doubling down on the literary dad market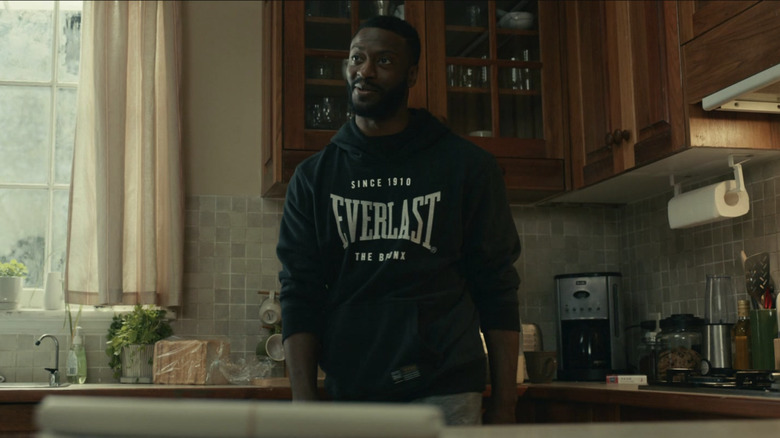 Universal Pictures
Prime Video is really giving "Yellowstone" creator Taylor Sheridan a run for his money in the "stuff dads like" department, with "Cross" joining their slate of literary dad shows like "Bosch" and "Reacher." Apparently, the key is to just name the series by the main character's last name, and the action stories will sell like hotcakes. "Cross" is not the first time Patterson's novels have gotten the adaptation treatment, with the films "Kiss the Girls," "Along Came a Spider," and "Alex Cross" already existing. Morgan Freeman played the role in the first two films, with Tyler Perry taking over for the latter. The most recent film was supposed to be a reboot of the series, but audiences rejected Perry's take on the character and the film failed to make back its budget.
"James Patterson is among the best at captivating audiences with his undeniably enthralling novels and we are confident that with Ben Watkins' artistic vision, 'Cross' will do the same for our global customers," said the head of global television at Amazon Studios' Vernon Sanders. "We are proud to work with James [Patterson] and Ben [Watkins] alongside Paramount Television, Skydance, and the extremely talented Aldis Hodge, who we know will do an exceptional job of bringing Alex Cross to life."
An anticipated release date has not yet been announced, but we'll be keeping a close eye as information becomes available.