Black Adam Actor Aldis Hodge Has Been Preparing For His Superhero Role Since He Was 3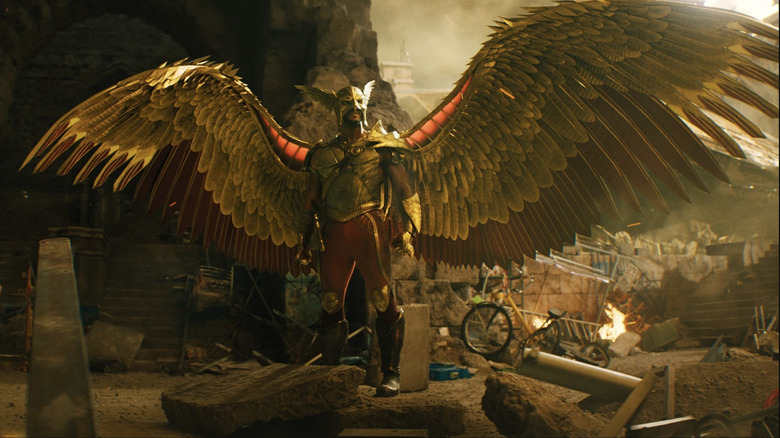 Warner Bros.
Little kids often have big dreams of what they'll be when they grow up, like an astronaut, the president, or for today's kids, a Twitch streamer. For the then pint-sized Aldis Hodge, it was all about becoming a superhero. Known for his roles in projects like "The Invisible Man" and the series "Leverage," Hodge has been acting for most of his life. He first arrived on the scene when he was barely in the double-digit age range as Raymond in "Die Hard with a Vengeance" and has been popping up on screens big and small ever since. His newest role is playing Carter Hall/Hawkman in the upcoming DC flick "Black Adam," allowing him to fulfill a lifelong dream. /Film's own Ryan Scott was able to interview Hodge during San Diego Comic-Con, and our hearts are exploding over his palpable excitement.
"I've been trying to be a superhero since I was a kid!" he said laughing. 
"It's one of those things, where you're like, 'Oh man, if I ever get the chance ...' and for it to come to me in this way, I honestly never would have thought of myself as Hawkman." 
Hodge admitted that the possibility of getting to play a role like Hawkman never even crossed his mind, which is why when the opportunity came knocking, his initial reaction was "Can I do it?" Anyone who has seen him act knows damn well he's more than capable of being a superhero, and fortunately, he recognized that in himself as well. 
"This is a bucket list career achievement for me, and I hope to continue to take care of it."
It starts and ends with DC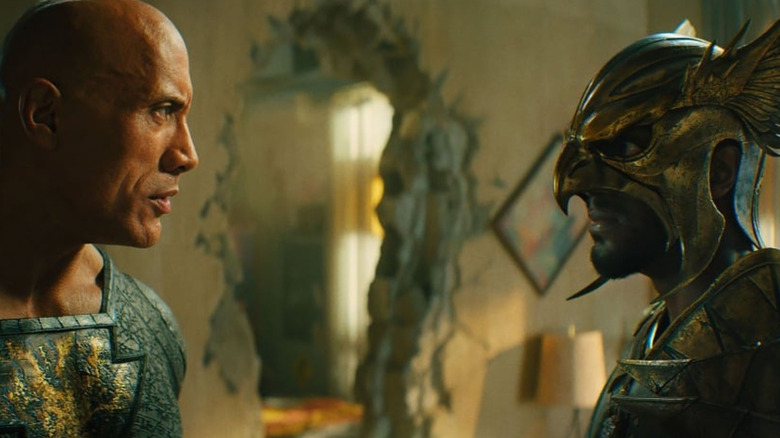 Warner Bros.
In far more "awwww" inducing news, Hodge shared with us a wholesome story about how superheroes have been a part of his acting career for his entire life. 
"I've been an actor since I was three, but every time I was on a job and I was on good behavior and did my thing, my mom would get me a Batman toy to reward me because I loved Batman ... So really, my career was first motivated by DC, in truth."
Take a deep breath now, because it's going to get a lot more adorable.
Every time I did a job, I just wanted a toy, so as I got older — 9, 10, whatever — I'm stacking up. I'm hustling to get my DC, my Batman. I don't know how many years I dressed up as Batman for Halloween. And granted, back then, Batman was all I had, really, that I could connect to. Then you grow up and you get the John Stewarts, and now Hawkman, and this iteration, other little kids are going to be able to grow up and say, "Oh, he looks like me." They're going to have that, which I think is amazing. So I find that to be a greatly humbling privilege to be a part of this.
I'm not crying, you're crying ... and also dying to see baby Aldis Hodge dressed like Batman.
"Black Adam" hits theaters on October 21, 2022.