Village Roadshow And Chris Romero Working On A Night Of The Living Dead Reboot Directed By Nanny's Nikyatu Jusu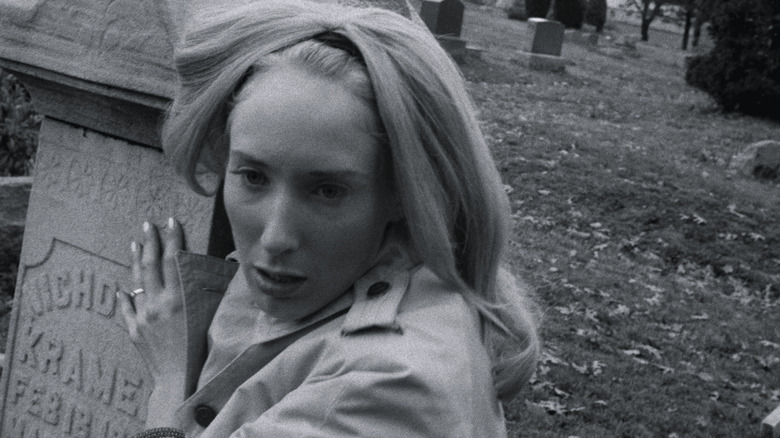 Continental Distributing
I guess it was only a matter of time before someone decided to reboot George A. Romero's "Night of the Living Dead" for modern audiences. We're inundated with the bastard children of Romero's landmark zombie film, from AMC's "The Walking Dead" to even video games like "The Last of Us." None of those exist without Romero's original "Night of the Living Dead," so of course, some folks are wanting to dive back into that well.
The folks in this instance are Village Roadshow alongside Christine Romero, actress, producer, and George's longtime creative collaborator and ex-wife, have brought in "Nanny" director Nikyatu Jusu and "The Walking Dead" scribe LaToya Morgan and are selling the "Night of the Living Dead" project at the American Film Market, per Deadline.
On paper this is a very interesting collaboration, especially considering just how ahead of its time the original "Night of the Living Dead" was when it came to social commentary and inclusion. The movie made history for being one of the first horror films to feature a Black protagonist and tackle racism head-on, so there's a kind of full-circle feeling to have two women of color involved as the director and writer guiding this reboot. All involved with the project hope it will launch a new series of "Dead" films that will speak to this new generation of horror fans.
It all sounds exciting, but how real is this project?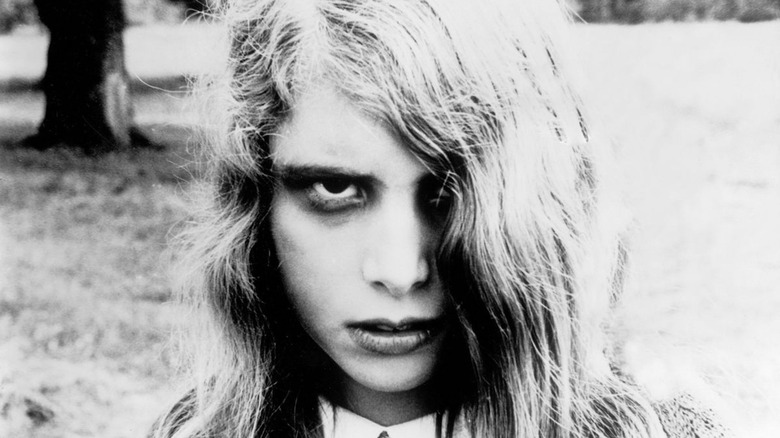 Continental Distributing
What gets a little murky here is just how real this project is. If you're not familiar, the American Film Market (or AFM) is a place where films find their financing, usually through pre-selling distribution rights to foreign territories. That likely means this new "Night of the Living Dead" isn't financed and is depending on selling distribution rights in, say, Europe and Asia.
AFM is a wild place to walk around and having spent a few years wandering the halls looking at all the promo art for movies that never happened, I'm a bit skeptical that this thing is real, especially when you factor in the messy rights issue surrounding "Night of the Living Dead." The movie famously went immediately into the public domain because of a clerical error that had Romero and crew copyright the wrong title.
That means anybody can make a movie and call it "Night of the Living Dead" or use the original film in any way they want, which is why there were so many crappy copies of the movie available on all home video formats.
I assume the new movie will not suffer the same fate and grifters won't be able to package and sell their own copies of it, but that won't keep anybody from making a similar-sounding movie should this one be a success. That might not be as big of a deal in the age of streaming movies, but it has kept the number of official remakes/sequels low since 1968, although many have been announced.
The optimist in me wants to see this move forward specifically because I like the angle of women of color controlling the narrative this time, but I'll believe it's real when it starts production.