Superhero Bits: The Rock On Henry Cavill's Superman Return, James Cameron On Superheros & More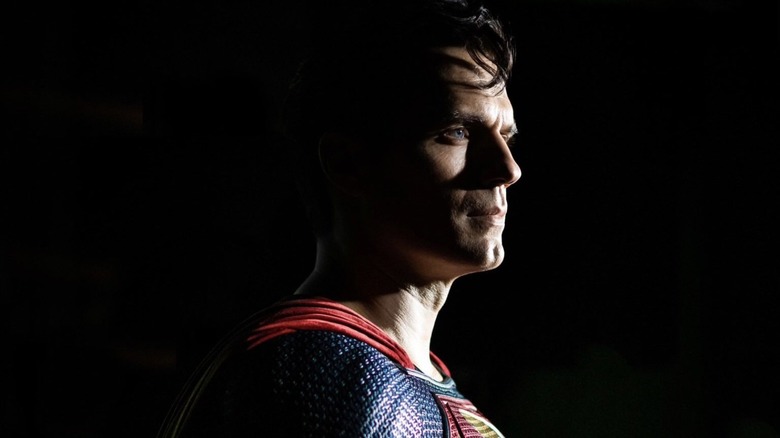 Warner Bros.
(Superhero Bits is a collection of stories, updates, and videos about anything and everything inspired by the comics of Marvel, DC, and more. For comic book movies, TV shows, merchandise, events, and whatever catches our eye, this is the place to find anything that falls through the cracks.)
In this edition of Superhero Bits:
The Rock comments on Henry Cavill's return as Superman.
James Cameron has some thoughts on superhero movies.
An ant-sized "Ant-Man and the Wasp: Quantumania" trailer.
Florence Pugh is doing another Marvel movie beyond "Thunderbolts."
Inferno Girl Red is the latest superhero in Image's Radiant Black universe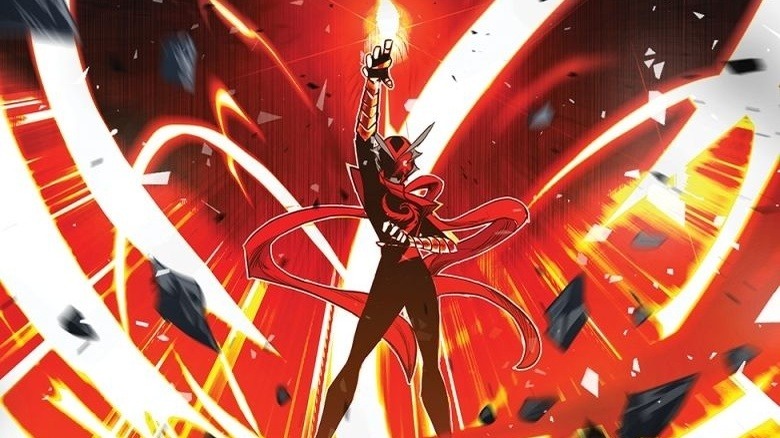 Image Comics
Image Comics has been quietly building a full-on shared superhero universe, dubbed the Massive-Verse, which kicked off with the acclaimed "Radiant Black." Now, a new hero is set to join the fold in the form of "Inferno Girl Red" in 2023. The book actually started as a Kickstarter project and hails from creators Erica D'urso ("The Mighty Valkyries") and Mat Groom ("Ultraman"). But the three-issue miniseries is entering a much larger fold. So, what can we expect? The synopsis reads as follows:
A new school, new relationships, new possibilities—for any teenager, big moves are both challenging and exciting. But it's something else entirely for Cássia Costa in Inferno Girl Red...because an ancient cult and their army of demons has ripped her new home of Apex City out of the universe and cast it into darkness! To have any hope of saving it, Cássia must survive the worst night of her life, embrace a secret legacy, and find the courage to fight when all seems lost—as the blazing light of hope in the dark, Inferno Girl Red!
"Inferno Girl Red" #1 hits shelves on January 25, 2023.
DC Comics releases a trailer for Paul Dano's Riddler: Year One comic
Paul Dano brought a particularly harsh version of The Riddler to life in "The Batman" earlier this year. Now, Paul Dano is bringing that character's backstory to life in a new comic from DC titled "Riddler: Year One." Dano actually wrote the series, with Stevan Subic providing the artwork. The above trailer has Dano providing some insight into the book, with artwork also giving us an idea of what to expect from it. The synopsis for the book reads as follows:
As depicted in Matt Reeves's hit movie The Batman, the Riddler wasn't simply an amusing eccentric with an affinity for wordplay and baffling clues, but as terrifying a villain as any in the annals of the Dark Knight. Here you can see Edward Nashton evolve into the menace known as the Riddler. How did an unknown forensic accountant uncover the dark secrets of Gotham's underworld and come so close to bringing down the entire city?
"Riddler: Year One" #1 is out now with issue #2 expected to arrive in December.
Black Adam arrives in MultiVersus this week
Warner Bros. decided to get in on the "Super Smash Bros." style of video games by launching "MultiVersus" earlier this year. Naturally, a lot of DC characters are part of the free-to-play fighting game and Dwayne Johnson's Black Adam is set to get in on the action very soon. It had previously been revealed that The Rock's anti-hero would be joining the game but now, we know it's happening later this week. Additionally, a new arcade mode is coming to the game as well. You can check out the brief teaser above and, those interested can download the game by clicking here.
Florence Pugh is making Thunderbolts and another mystery Marvel movie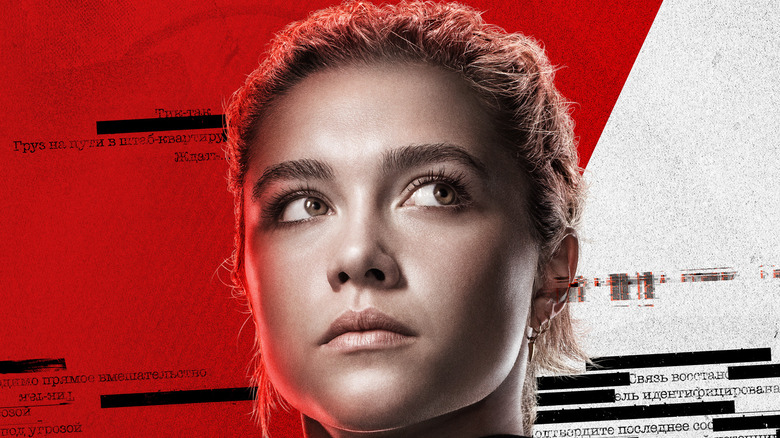 Marvel Studios
We know that Florence Pugh's Yelena Belova is going to be one of the core characters in Marvel's "Thunderbolts" movie that will help close out Phase 5 of the MCU. But, in a recent Hollywood Reporter article going over the big paydays actors can get for being in superhero films, it was revealed that Pugh "will receive eight figures for her next two Marvel films." That's a lot of money but the bigger question: what's that second film? Could it be that Yelena will get in on either "Avengers: The Kang Dynasty" or "Secret Wars?" Let the speculation begin.
Could Ant-Man defeat Kang by crawling up his butt?
We all heard the theory that Ant-Man could have defeated Thanos by crawling up his butt and expanding. That didn't happen because Marvel Studios is made up of a bunch of cowards, apparently. But what about Kang the Conqueror, who is set to be the villain in "Ant-Man and the Wasp: Quantumania?" Paul Rudd addressed the topic in charming fashion in the above chat with Entertainment Tonight, while also lightly touching on the topic of Scott Lang's possible demise in the film. In short, don't expect to see any similar shenanigans as it relates to Kang.
Check out this ant-sized trailer for Ant-Man and the Wasp: Quantumania
Sticking with "Ant-Man and the Wasp: Quantumania," we recently got a look at the first trailer for the film, covering everything from Kang to Bill Murray. Well, the folks at Marvel decided to have a little fun with it and have released the above ant-sized version of the trailer. In practice, it just means that the trailer is far too small to actually watch on screen, but it's really just a little gimmick to get some extra juice out of the trailer. In any event, why not make the most of the whole ant aspect of the character?
Avatar director James Cameron has some thoughts on Marvel and DC movies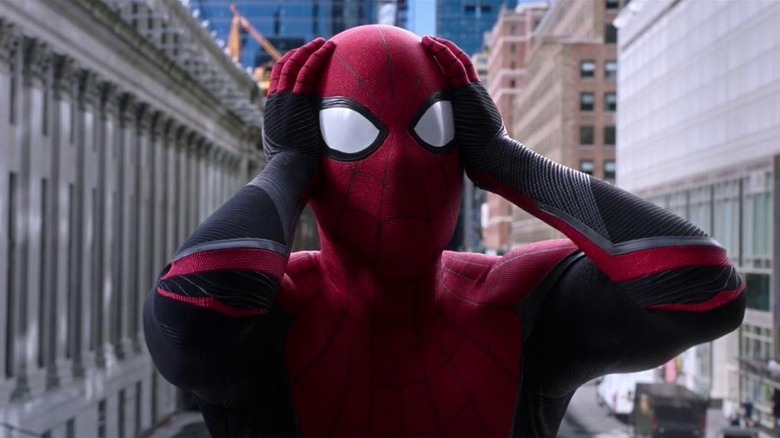 Sony Pictures
James Cameron, the director of "Avatar" and "Titanic" is, in many ways, the unquestioned king of blockbuster filmmaking. Modern blockbusters are dominated by superheroes though and Cameron has some thoughts on that. In speaking with The New York Times, the director had some words for both Marvel and DC, and they were not flattering words.
"When I look at these big, spectacular films — I'm looking at you, Marvel and DC — it doesn't matter how old the characters are, they all act like they're in college. They have relationships, but they really don't. They never hang up their spurs because of their kids. The things that really ground us and give us power, love, and a purpose? Those characters don't experience it, and I think that's not the way to make movies."
I shall refrain from responding to Mr. Cameron here with my own thoughts on the matter but it's fairly safe to say we won't be seeing him taking on a superhero film any time soon. It's just interesting to consider that he very nearly made a "Spider-Man" movie all those years ago.
The Rock weighs in on Henry Cavill's official return as Superman
Lastly, Henry Cavill recently went ahead and made it official to the world that he is back as Superman in the DC universe. And now, this is not just for a cameo – he seems to be in it for the long (ish) haul. Now, the man who helped make it all happen, Dwayne Johnson, has weighed in on the actor's return as our Man of Steel. In the above post, The Rock shared Cavill's message and shared some of his own thoughts as well, calling Superman "the world's greatest superhero" and reiterating that he fought hard to get Cavill in "Black Adam." Johnson is also teasing the inevitable on-screen duel between the two. Let them fight, as it were.