Leslie Jordan Was One Of Our Greatest Queer Icons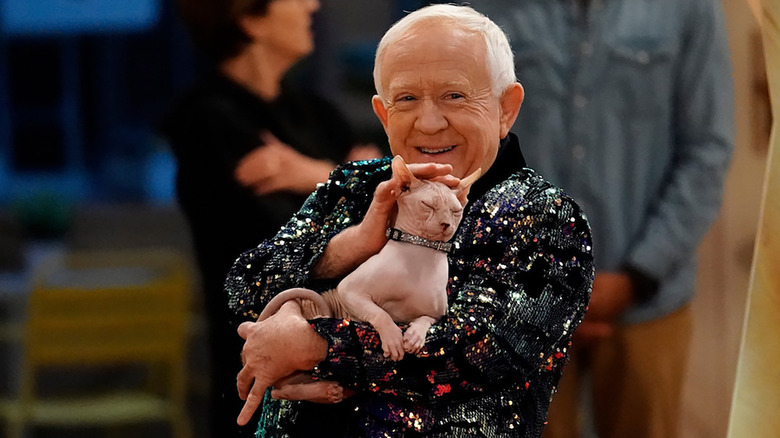 Fox
"How y'all doing?"
Well, I'm emotionally destroyed, Leslie.
At only four feet 11 inches tall, few comedians could tower over a crowd quite like Leslie Jordan. A perennial delight with a trademark Southern accent that came with an audible smile, Jordan was known for his larger-than-life roles in projects like "Sordid Lives," "American Horror Story," "Call Me Kat," and his Emmy-winning performance as Beverly Leslie on "Will & Grace." Jordan was a singular talent whose mere existence brought joy to countless people, with a zest for life that most would be lucky to experience a fraction of, and an unapologetic approach to his queerness that inspired generations.
Just last year, GALECA: The Society of LGBTQ Entertainment Critics honored him with the Timeless Star award, the group's career achievement honor given to "an actor or performer whose exemplary career is marked by character, wisdom, and wit." An actor with a career spanning over 40 years, Jordan saw a professional resurgence during the pandemic after his daily Instagram videos went viral, skyrocketing him from under 80,000 followers to nearly 6 million.
Jordan worked as a singer, writer, comedian, and character actor for much of his life, with the pint-sized powerhouse from Chattanooga consistently tapped to play or voice endlessly quotable characters. There's one thing all of his characters had in common, however, and it's that they were all delightfully campy and ridiculously gay. Leslie Jordan never sacrificed his authentic self for the sake of being booked on more projects, instead cornering the market on, well, Leslie Jordan-type characters. Much like the brilliant Paul Lynde who came before him, Jordan carved a flamboyant niche of characters that could only believably be played by himself.
A beacon of queer joy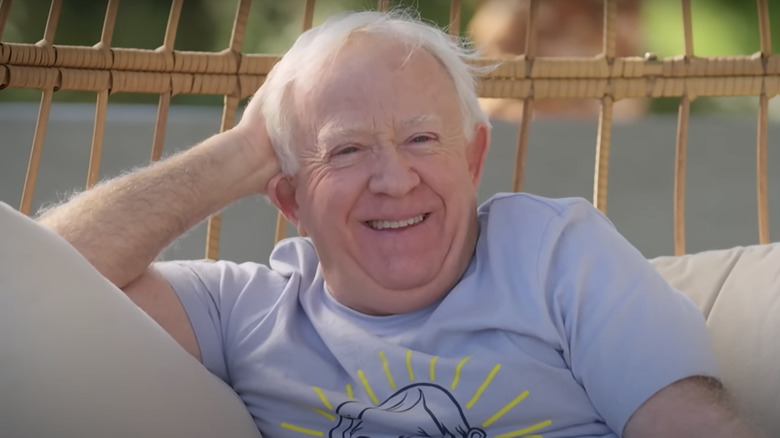 Discovery+
It's still a career risk and often materially unsafe to be out as queer in our current timeline, but Leslie Jordan never made any apologies for being the gayest and most vibrant person in every room. He was an activist and early volunteer during the AIDS crisis, never hiding who he was. He was armed with a sharp tongue and an even sharper sense of style, living his life by prioritizing happiness every step of the way. For many people, Jordan was the first openly gay performer they saw on TV, an immeasurable impact that cannot be denied. He was loud, proud, and a beacon of self-love, something that gay people are often made to feel is an impossible way to exist. 
Jordan embraced his gay icon status, appearing as a guest director on "RuPaul's Drag Race" and popping in for an episode of "Trixie Motel," to help Trixie Mattel judge lifeguard tryouts. The latter is now morbidly hilarious, as Trixie famously convinced her "UNHhhh" co-host Katya Zamolodchikova that Jordan had passed away in 2020, turning "Remember Leslie Jordan? Rest in Peace" into a popular zinger whenever Jordan popped up on TV.
Leslie Jordan was proof positive that there is potential for all of us who fall under the LGBTQIA+ umbrella to grow old and gay and enjoy a long, wonderful life. Thank you for setting the example so many of us needed to see. If we can spend our twilight years with even a fraction of the joy Leslie Jordan brought to each day, we will have lived a life worth celebrating.