Here's How Black Adam Directly Connects To James Gunn's Peacemaker Series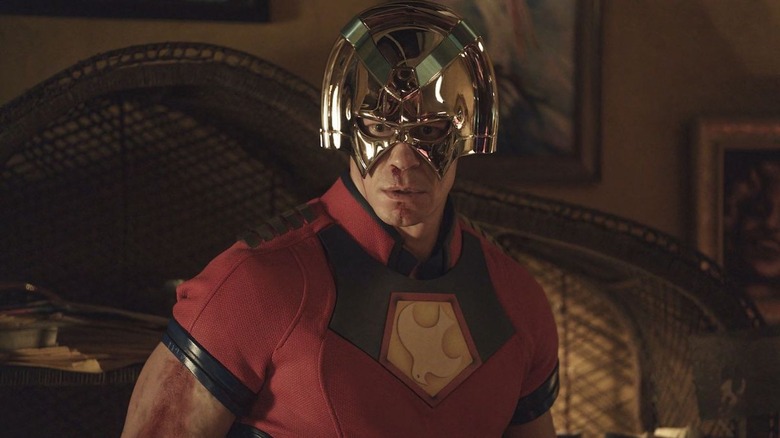 HBO Max
This post contains spoilers for "Black Adam."
To borrow a phrase from the Marvel Cinematic Universe, "it's all connected." But this idea isn't exclusively owned by the House of Ideas. Many superhero movie franchises (or franchises in general) aim to create a larger world for their characters consisting of films, TV, comics, and beyond. This definitely applies to the Distinguished Competition's own movies. That's why Viola Davis' Amanda Waller appears in the latest DC Extended Universe film "Black Adam." Just like she does with Task Force X in the "Suicide Squad" movies, she deploys a team from the Justice Society of America consisting of Hawkman, Doctor Fate, Atom Smasher, and Cyclone into action when Dwayne "The Rock" Johnson's ancient champion resurfaces in Kahndaq after thousands of years to protect its people from new threats in the most brutal ways possible. She also calls in a little favor from another super team in the film's post-credits scene. 
But the last time we saw Waller was in the acclaimed HBO MAX series "Peacemaker" from fan-favorite filmmaker James Gunn. John Cena's titular characters learned that The Wall was pulling the strings from the beginning and now she's up to her old tricks as she inserts herself into another former WWE Champion's superhero business. However, Waller isn't the only connection that Teth-Adam has to the foul-mouthed, metal-loving, gun-toting, America-loving anti-hero. Another familiar face from Christopher Smith's corner of the DCEU pops up in the new movie, proving that the 11th Street Kids are a force to be reckoned with.
You can't kill my rock 'n roll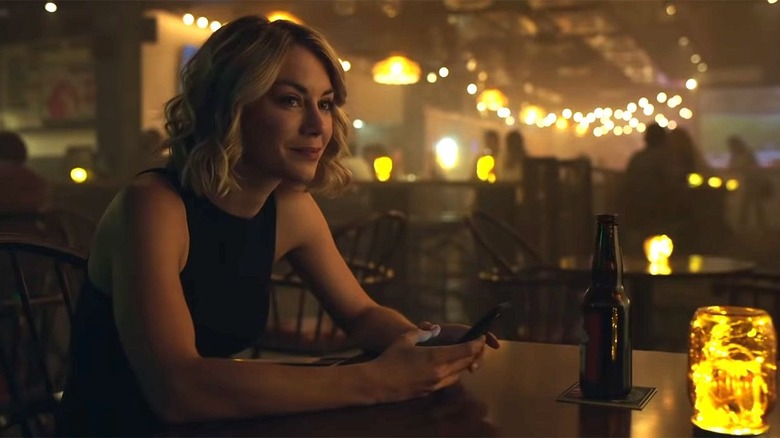 HBO Max
During the third act of "Black Adam," the powerful champion reveals his greatest secret to Carter Hall after they seemingly defeat Ishmael. Long story short, he's not the person they think he is and he feels like he shouldn't hold the mantle of Kahndaq's champion. That's why "Teth-Adam" surrenders to the JSA and is taken to a Task Force X facility that is located deep underwater. As the heroes enter the prison, they are met by Agent Emilia Harcourt, who takes custody of Black Adam and restrains him so he is unable to use his powers ... until he gets a little help from Pierce Brosnan's Doctor Fate.
The A.R.G.U.S. agent played by Jennifer Holland was last seen dealing with Project Butterfly alongside Peacemaker, Vigilante, Economos, and Adebayo on HBO's streaming service earlier this year. While the actor has been busy getting married to James Gunn in real life (with adorable Funko Pop wedding cake toppers), it's nice to see that Harcourt is staying busy in the DCEU as well. Her current assignment doesn't seem as action heavy as her last one (in theory), but that's probably for the best as she'll likely be getting her hands more dirty when the second season of "Peacemaker" rolls around. Until then, Harcourt's underwater team certainly has a mess to clean up thanks to Black Adam's brief stay in their facility.
"Black Adam" is currently playing in theaters now.