Will There Be A Cyberpunk Edgerunners Season 2? Here's What We Know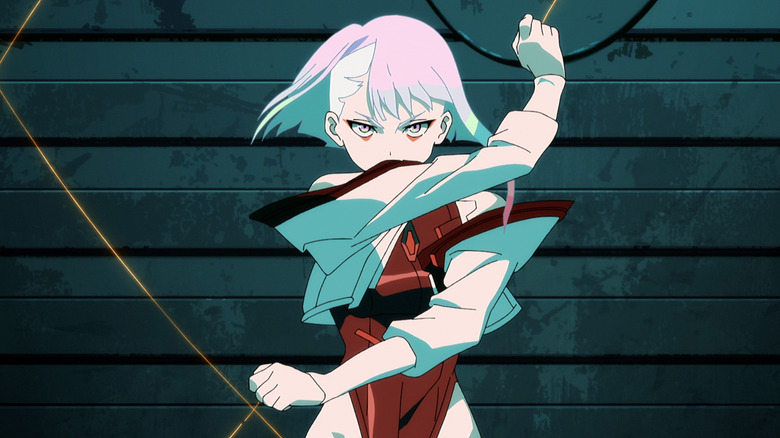 Netflix
All good things must come to an end, but fans of the Netflix series "Cyberpunk: Edgerunners" were probably hoping that it wouldn't happen quite so soon. The animated series from CD Project Red and Studio Trigger was set in the same world as the "Cyberpunk 2077" video game and became such a hit that the anime actually helped sales of the video game, which had a notoriously troubled launch. I absolutely loved "Cyberpunk: Edgerunners" and would love to see more animated stories from the same world, but I can't quite imagine how they would continue the story of David, Lucy, and the rest of the Edgreunners. Things come to a pretty conclusive ending, but some fans might have held onto hope for more. 
In an interview with Famitsu, translated by Video Games Chronicle, CD Projekt Red community manager Satoru Honma revealed that "Cyberpunk: Edgerunners" was meant to be a stand-alone work, and there are no plans for another season. Don't fret too much though, choom, because there's a chance that we could still see other "Cyberpunk" adaptations expanding the beautiful and brutal world of Night City. 
Cyberpunk: Edgerunners was always meant to be a standalone work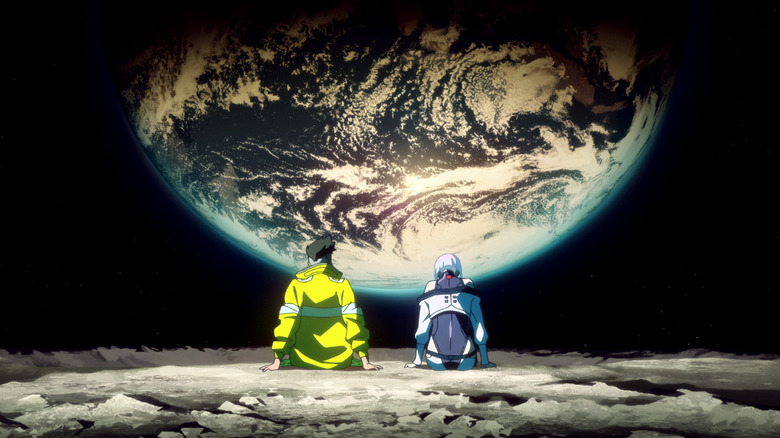 Netflix
Honma told Famitsu that while "Cyberpunk: Edgerunners" was successful and the team is interested in approaching other anime adaptations in the future, "Edgerunners" was always meant to be a one-and-done:
"I personally would like to continue to work with Japanese studios to produce more anime in the future, partly because we have received very good feedback. However, just to be clear, 'Cyberpunk: Edgerunners' was planned as a standalone work, so there's no such thing as 'we are actually working on Season 2 in the background.'"
That doesn't mean that there's no potential future for a "Cyberpunk" anime, however. Honma explained that there can't be continuation of the story from "Edgerunners," but that CD Projekt Red would be open to something "completely different." That means we could maybe see other characters in Night City, another story that's separate from the tragic tale of the Edgerunners, but no one should expect to see what's next for the surviving members. Honestly, that's probably for the best, because the show works brilliantly within its limited constraints and an attempt at a sequel might diminish that greatness. Maybe next we can get a series all about the Nomads. An anime "Mad Max" with the violence and sex of "Cyberpunk"? Take my money, Netflix.