Jordan Peele Would Love To Work With Keke Palmer Again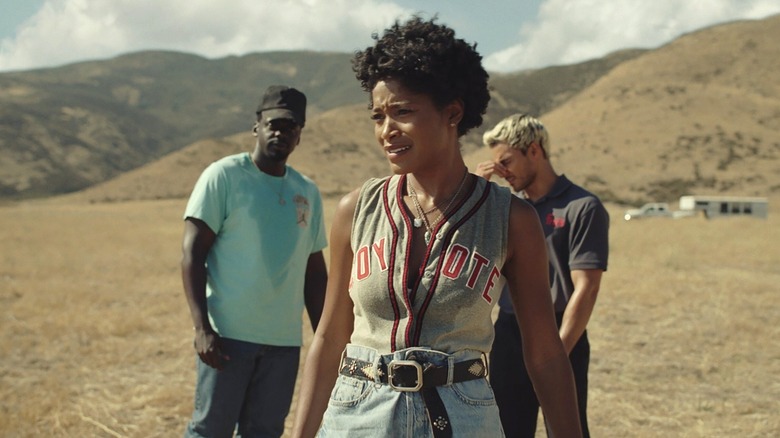 Universal Pictures
If it ain't broke, why fix it? Directors and actors oftentimes find themselves on the same creative page to such an extent that they never want to let the good times end. Old-school collaborations like Alfred Hitchcock and James Stewart or Robert De Niro and Martin Scorsese have paved the way for pairings like Saoirse Ronan and Greta Gerwig, Guillermo del Toro and Ron Perlman (and Doug Jones!), and Christopher McQuarrie and Tom Cruise.
In no time at all, Jordan Peele has carved out his own niche as one of our most promising filmmakers today between his crowd-pleasing 2017 debut "Get Out," the more oblique and divisive follow-up "Us," and most recently, the sci-fi blockbuster "Nope" (which /Film's Chris Evangelista reviewed here). Viewers were quick to note that Peele has now collaborated with Oscar winner Daniel Kaluuya in two of his three films thus far, perhaps marking another filmmaker/actor pairing for the ages.
But let's not overlook another actor who could end up making for a strongly compelling collaborator in the years to come. If Peele gets his way, he's made it clear that he'd love to reunite with actor Keke Palmer as much as possible after her brilliant turn in "Nope," which is now available on Blu-ray.
'Obviously, we're talking about how we're going to work together again'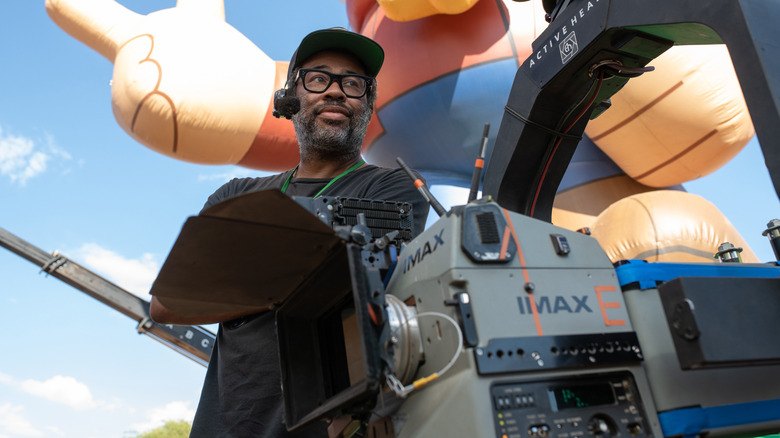 Universal Pictures
Sometimes, there's just no accounting for how and why certain filmmakers just plain click with specific actors. All that matters is keeping that partnership going for as long as both parties continue to make it work. Jordan Peele may have found his next muse in the form of actor Keke Palmer, who brought the fiery character of Emerald Haywood to life so remarkably well and with so many nuanced layers in "Nope."
In a new interview with The Playlist, Peele expands on the importance of top-notch actors in his films. Realizing just how fortunate he has been to work with such name-brand talent already, the writer/director singles out one specific performance from "Nope" that continues to stand out to him:
"I always say no matter how good your visual effects, no matter how good your cinematography is, all of that, it doesn't actually matter in the end if the acting isn't amazing. And so, I really think of the performances and Keke's performance as the real cannon fire that we have to support.
It was just one of those things — and obviously, we're talking about how we're going to work together again. Directing is hard, but there are times when it becomes very easy, and so that's what I was able to pull together with these actors, and it was so much fun what we were able to pull together. Emerald was just crazy. Classic, really."
The moviemaking business usually comes down to fostering productive creative relationships between peers, so in that light, maybe it really is as simple as finding an actor who just makes things easy. If "Nope" was anything to go by, here's hoping for several more Peele/Palmer team-ups down the line.