The Best New Blu-Ray Releases: Nope, Lost Highway, Beast And More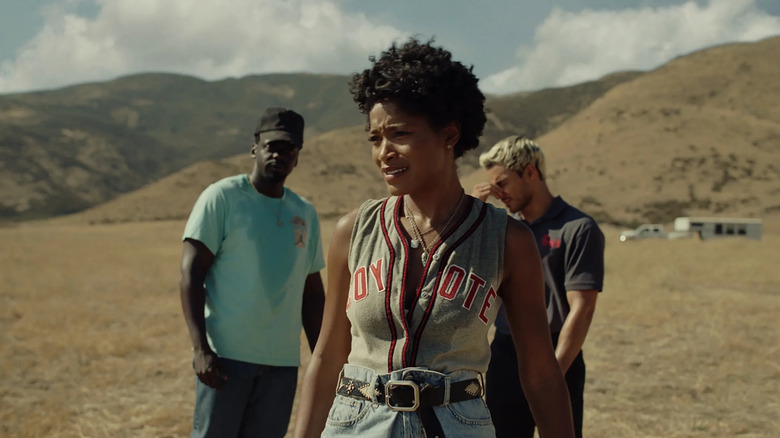 Universal
This might be the biggest Blu-ray column we've ever published here. I tell you this for no real reason, I just want to impress you. In this latest Blu-ray round-up, we have the newest Jordan Peele movie, a David Lynch horror masterpiece headed to 4K from the Criterion Collection, Brad Pitt making terrible jokes in between okay fight scenes, Idris Elba fighting a lion, a suburban family fighting some ghosts, and much more. Keep those discs spinning. 
Nope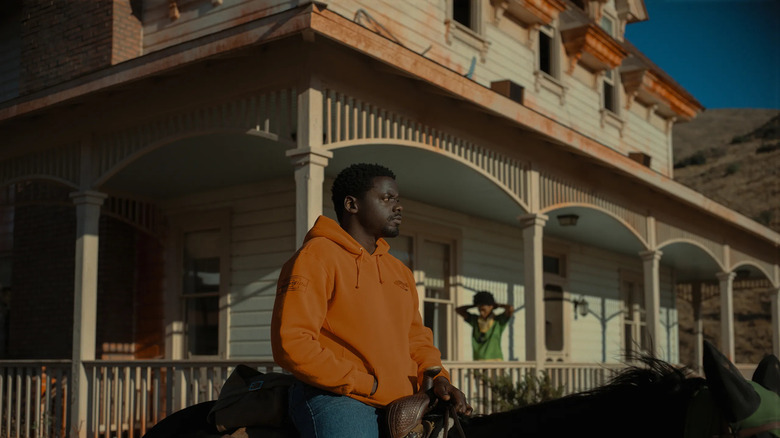 Universal
One of the best movies of the year, Jordan Peele's "Nope" is at first blush a film about aliens and UFOs. But as usual, Peele has a lot more on his mind — specifically, the way we, as humans, approach spectacles and dare to push back against things that we should probably leave alone. This is Peele's slickest movie yet, with the filmmaker going into full Spielberg mode to create the type of thrilling flick that's funny, scary, and warm all at once. 
In "Nope," siblings OJ (Daniel Kaluuya) and Emerald (a scene-stealing Keke Palmer) spot what appears to be a UFO flying near their horse ranch. The duo decides to try to capture the object on film and get rich in the process. But this is no simple UFO, and things grow increasingly strange (and frequently funny) as the siblings keep trying to get what they call their "Oprah shot." 
Special features: 
SHADOWS: THE MAKING OF NOPE* – Unpack the meaning of NOPE with Jordan Peele. Secrets are revealed with this 56-minute immersion exploring the film's unanswered questions, taking you on an intimate journey inside every aspect of production and offering a detailed look at Peele's revolutionary filmmaking process.
DELETED SCENES - Watch five unreleased scenes from NOPE
GAG REEL - A highlight reel of bloopers and outtakes featuring main cast
CALL HIM JEAN JACKET – The object of the Haywood siblings' fascination is an entity known only as "Jean Jacket." Filmmakers provide insights into the conception, design, and execution of this mysterious organism.
MYSTERY MAN OF MUYBRIDGE – A deep dive into THE HORSE IN MOTION by Eadweard Muybridge, its relationship to the Haywoods, and how it relates to the larger themes in NOPE.
Lost Highway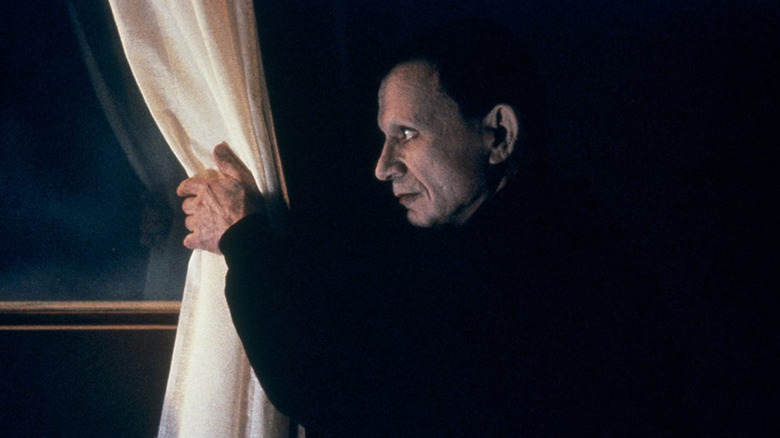 October Films
My "favorite David Lynch" movie changes depending on the mood, but "Lost Highway" is always near the top. People throw the term "nightmarish" around a lot when describing horror films, but few movies have captured the overall vibe of a nightmare as much as "Lost Highway." The film begins with the story of a saxophonist (Bill Pullman) and his wife (Patricia Arquette). But when the wife turns up brutally murdered, Pullman's character is convicted of her murder and sentenced to death. But that's not the end of the story. One night, in his cell on death row, Pullman's character transforms into someone else, a mechanic played by Balthazar Getty.
Released from jail, Getty's character falls into a love affair with a woman, also played by Arquette. As it turns out, she's the girlfriend of a ruthless gangster (Robert Loggia), which puts the couple in danger. And oh yeah, there's a mysterious man, played with the perfect amount of menace by Robert Blake, stalking around at every turn. What does it all mean? How are these stories connected? There's no good answer here. Instead, Lynch conjures up a terrifying, haunting story of lust, violence, and identity. And now the movie has the 4K release it deserves, thanks to the fine folks at Criterion. 
Special features:
New 4K digital restoration, supervised and approved by director David Lynch, with new 5.1 surround DTS-HD Master Audio soundtrack
Alternate uncompressed stereo soundtrack
For the 4K UHD edition: One 4K UHD disc of the film presented in Dolby Vision HDR and one Blu-ray with the film and special features
Pretty as a Picture: The Art of David Lynch, a feature-length 1997 documentary by Toby Keeler featuring Lynch and his collaborators Angelo Badalamenti, Peter Deming, Barry Gifford, Mary Sweeney, and others, along with on-set footage from Lost Highway
Reading by Lynch and critic Kristine McKenna of excerpts from their 2018 book, Room to Dream
Archival interviews with Lynch and actors Patricia Arquette, Bill Pullman, and Robert Loggia
English subtitles for the deaf and hard of hearing
PLUS: Excerpts from an interview with Lynch from filmmaker and writer Chris Rodley's book Lynch on Lynch
Bullet Train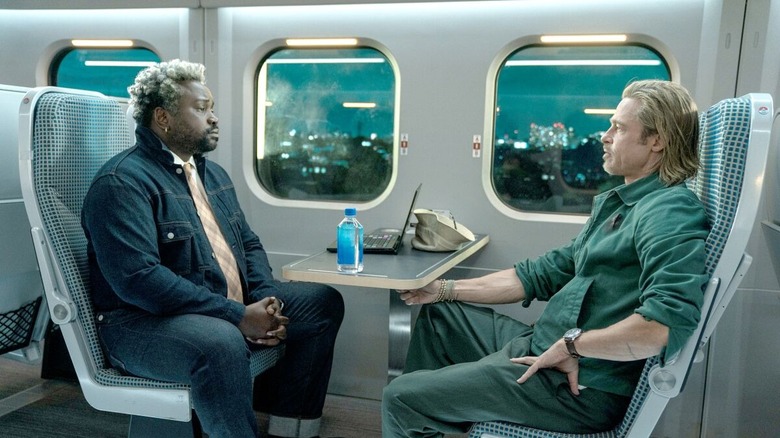 Sony
"Bullet Train," an action-comedy with a big cast that includes Brad Pitt, Aaron Taylor-Johnson, Brian Tyree Henry, Andrew Koji, Hiroyuki Sanada, Michael Shannon, and more, should be fun. It hails from director David Leitch, who knows a thing or two about staging action scenes. But while the action is solid, "Bullet Train" as a whole is a dumb, over-stuffed, unfunny mess. It's the type of "clever" crime sagas we got in droves in the wake of "Pulp Fiction," when everyone was trying to make the next "hip" movie. And just like then, it doesn't work — there's only one "Pulp Fiction," folks.
The script is painfully unfunny, saddling a great actor like Brian Tyree Henry with endless monologues about Thomas the Tank Engine, for reasons I can't really grasp. If you're looking for a few good fights and want to fast-forward through everything else, I guess "Bullet Train" is okay. Otherwise, this is a train worth missing. 
Special features:
Outtakes & Bloopers
Catch What You Missed: Easter Eggs
All Aboard the Pain Train: Stunts
Mission Accomplished: Making of Bullet Train
Trained Professionals: The Cast
Select Stunt Previs
Audio Commentary with David Leitch, Kelly McCormick & Zak Olkewicz
The Limey 4K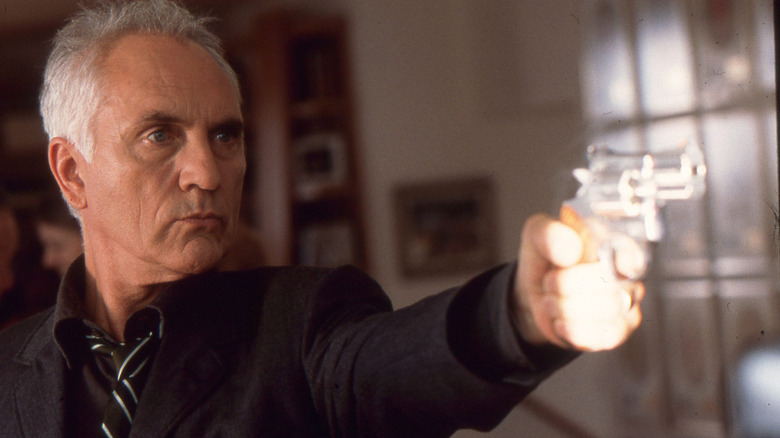 Artisan Entertainment
For a while there, "The Limey" wasn't even available on Blu-ray. Now it has a 4K release. That's progress! Steven Soderbergh's ultra-cool neo-noir could've been a straightforward tale of revenge. Instead, Soderbergh and editor Edward Lachman take a unique approach of including multiple takes and alternate timelines that mix things up, but never in a confusing way. Terence Stamp plays a tough guy who comes to the U.S. after the death of his daughter. He suspects foul play at the hands of a wealthy man (Peter Fonda), and sets out to get some bloody revenge. Funny, complex, and wholly unique, "The Limey" is one of the best things Soderbergh has ever done.
Special features:
Audio commentary with director Steven Soderbergh and writer Lem Dobbs
Audio commentary with Steven Soderbergh, Lem Dobbs, and actors Peter Fonda, Terence Stamp, Barry Newman, and Lesley Ann Warren
Isolated score
Cure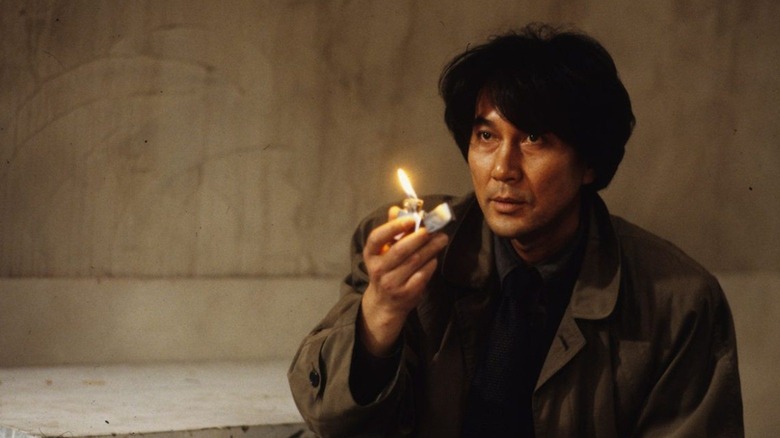 Daiei Film
One of the best horror movies ever made, "Cure" is a bone-chilling procedural horror story from "Pulse" filmmaker Kiyoshi Kurosawa. Kenichi Takabe (Kōji Yakusho) is a police detective looking into a series of brutal, inexplicable murders. Seemingly ordinary people are violently murdering those close to them, and they can't explain why. They don't deny they committed the crimes, they just have no good explanation. 
As it turns out, the killings have something to do with a strange man (Masato Hagiwara) who seemingly has the power to hypnotize people to do his bidding. And his bidding involves violent, random murder. "Cure" works its way under your skin, presenting an increasingly alarming narrative that never goes where you expect it to. To have this available from Criterion is a real treat. 
Special features:
4K digital restoration, supervised by cinematographer Tokusho Kikumura, with uncompressed stereo soundtrack
New conversation between director Kiyoshi Kurosawa and filmmaker Ryusuke Hamaguchi
Interviews with actors Masato Hagiwara and Koji Yakusho
Interview from 2003 with Kurosawa
Trailers and teaser
PLUS: An essay by critic Chris Fujiwara
Beast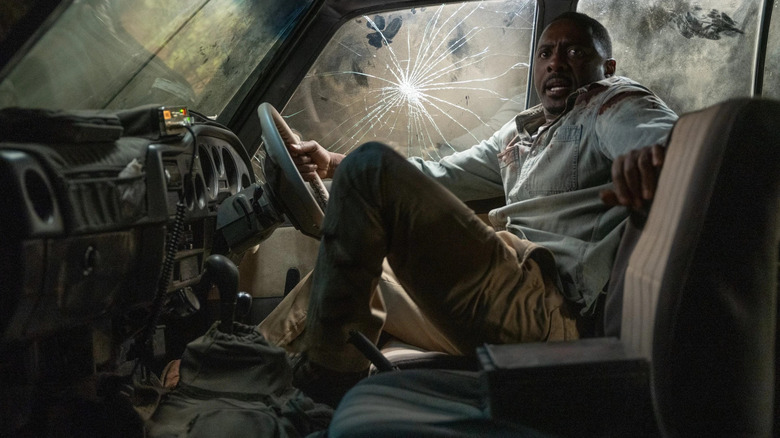 Universal
I really wanted to like "Beast," a movie where Idris Elba goes to Africa and has to fight a man-eating lion. I was hoping for something akin to the recent creature feature "Crawl," which took a simple premise and worked it into something fun and thrilling. Sadly, "Beast" doesn't come close to that. It's simply too lifeless, and the lion is never as scary as it should be. Director Baltasar Kormákur does make the interesting decision of shooting multiple scenes in long takes, and while this builds tension, it starts to grow distracting. Elba is his usual dependable self, although he sounds like he's doing a young Al Pacino impression for some reason. 
Special features:
DELETED SCENE – Watch an exclusive unreleased scene from Beast
MAN VS. LION: THE FINAL BATTLE – Go inside the epic final battle between Nate and the beast himself as Director Baltasar Kormákur, star Idris Elba, and key members of the VFX team walk us through putting it all together.
CREATING THE BEAST – The vicious title character of Beast is no ordinary lion. He's bigger, he's meaner, and he's got an axe to grind against humanity. Sit down with director Baltasar Kormákur as he explains what he envisioned for The Beast.
MAKING IT REAL: THE WOUNDS – Sit down with prosthetics supervisor Clinton Smith and prosthetic assistant Daleen Badenhorst as they walk us through all the gory details of creating realistic looking slices, gashes, and tears caused by a massive, predatory lion.
FILMING IN THE BEAST'S TERRITORY – Visit Limpopo South Africa where the cast and crew of BEAST travelled to capture all the vistas, planes, and mountains of Africa authentically on film.
FAMILY BOND: THE CAST OF THE BEAST – Meet the family at the heart of this story as director Baltasar Kormákur and cast members Idris Elba, Iyana Halley, and Leah Jeffries take us inside their characters' journeys as they come together and heal in the direst of circumstances.
A LION'S PRIDE – Learn the tragic truth of lion poaching with this factual piece that takes viewers inside the fight to protect the big game of Africa.
Poltergeist 4K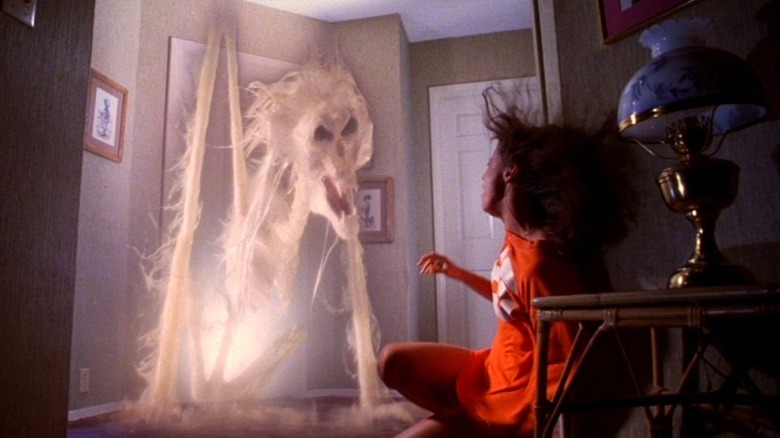 MGM
No, we're not going to have a fight here about who directed this movie (it was Tobe Hooper, okay?). It's trivial and doesn't matter. What does matter is that "Poltergeist" remains a fantastic horror movie in the Spielberg mold, telling the tale of terror in suburbia. The special effects are all top-notch, but it's the emotions we feel for the family at the center of the haunting that draws us in. The film has never looked better than it does on this 4K release, which helps the now-classic effects work stand out even more. 
Special features:
"They Are Here: The Real World of Poltergeists Pt. 1- Science of the Spirits"
"They Are Here: The Real World of Poltergeists Pt. 2- Communing with the Dead"
"The Making of Poltergeist"
Trailer 
The Kindred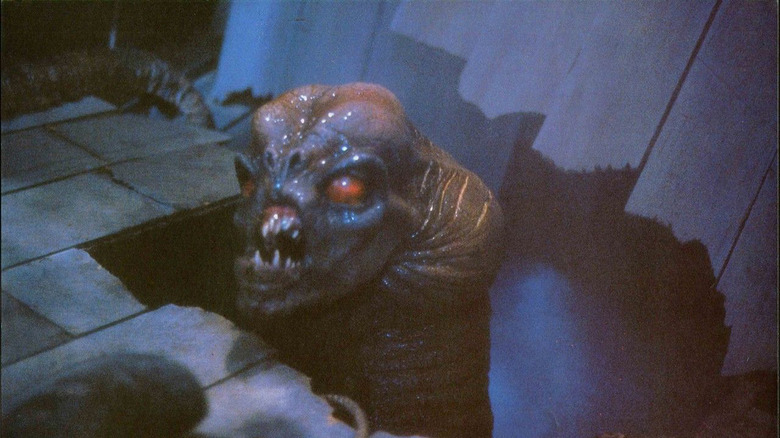 Synapse
Once upon a time, horror movies used to be goopy and gross. I miss that. "The Kindred" is a great goopy movie, a 1980s monster feature about scientific experiments gone wrong. After his scientist mother dies, John (David Allen Brooks) discovers he has a long-lost brother — a gooey monster-thing with tentacles. Gruesome stuff follows, but it's a fun kind of gruesome, where you can't help but marvel at the practical effects. Do they all look 100% realistic? No, but it doesn't matter. The fact that these are tangible creations, with texture and a physical presence, goes a long way. 
Special features:
New 4K restoration of the unrated version of the film
New 5.1 stereo surround sound remix (Original 2.0 mono theatrical mix also included)
Audio commentary with directors Jeffrey Obrow and Stephen Carpenter, moderated by horror journalist Steve Barton
Inhuman Experiments – The Making of "The Kindred", an all-new documentary produced by Red Shirt Pictures (52 mins.)
A special compilation of creature effects artist Michael McCracken, Jr.'s never-before-seen on-set footage
Still gallery and original storyboards
Original theatrical trailer, original video promotional trailer and TV spots .
Optional English subtitles for the deaf and hard of hearing
Liner notes booklet featuring writing by film scholar and horror expert Michael Gingold
CD soundtrack of the original film score by David Newman
Limited edition slipcover/o-card sleeve designed by Wes Benscoter, with additional Steelbook™ artwork by Alexandros Pyromallis
In Bruges 4K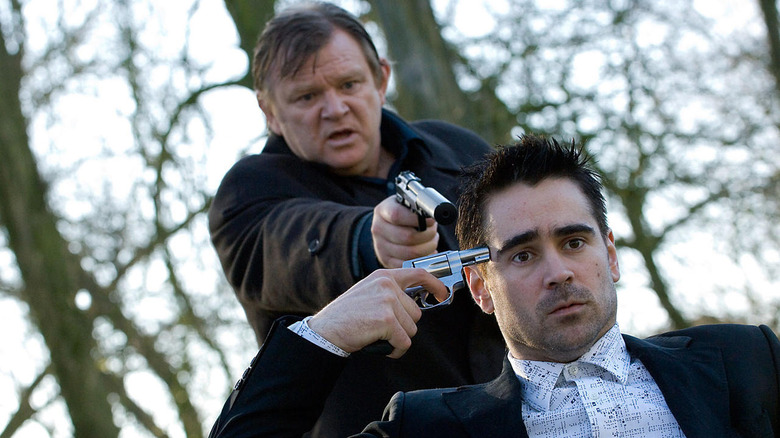 Focus Features
Both hysterically funny and heartbreakingly sad, "In Bruges" follows two hitmen (Colin Farrell and Brendan Gleeson) in hiding in Bruges in the wake of a killing that didn't go according to plan. They're supposed to see the sights and relax, but while Gleeson's character tries, Farrell is a bundle of raw nerves. He hates Bruges, and more than that, he's descending into a deep depression in the wake of that hit gone wrong. 
Farrell and Gleeson, who will next be seen together in the fantastic "The Banshees Of Inisherin," are outstanding together here. But the real highlight is Ralph Fiennes, who shows up as an unhinged mob boss and steals the show with a hilarious, nasty performance. 
Special features:
Brand New 4K Master Color Graded and Approved by Cinematographer Eigil Bryld 
STRANGE BRUGES: Featurette 
WHEN IN BRUGES: Featurette 
F****** BRUGES: Featurette 
A BOAT TRIP AROUND BRUGES: Featurette
Deleted Scenes  
Extended Scenes 
Gag Reel 
EPK Interviews with Actors Colin Farrell, Brendan Gleeson, Ralph Fiennes, Clémence Poésy, Thekla Reuten and Jordan Prentice; Writer/Director Martin McDonagh; and Producer Graham Broadbent 
B-Roll
US and German Theatrical Trailers
5.1 Surround and Lossless 2.0 Stereo
Dual-Layered BD50 Disc 
Optional English Subtitles
Scream 2 4K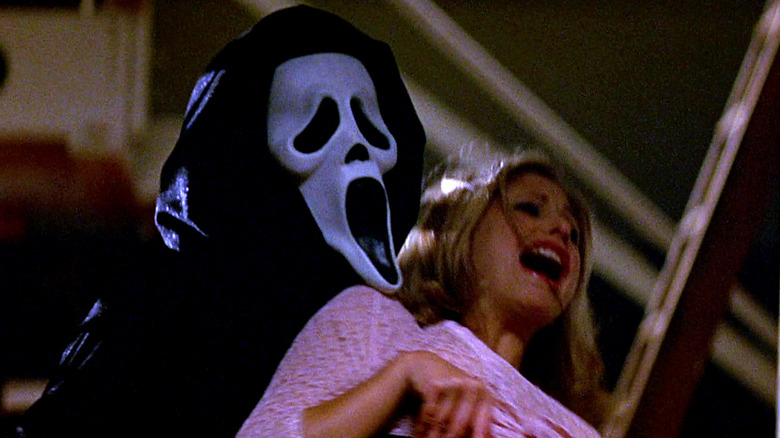 Dimension Films
I'm going to lose some of my horror fan cred here, but I've never been much of a fan of "Scream 2." I think the franchise as a whole is fun, and I think the original film is a game-changer. But the sequel never quite clicked with me. The college setting makes sense, and the opening scene in a movie theater is great. But everything else kind of fizzles. On the off chance that you've never seen the film, I won't spoil who the killer (or killers) might be, but I will say that it never entirely made sense, and thus hurt the film.
In the sequel, Sydney (Neve Campbell) is in college trying to forget almost being murdered by masked killers. Of course, there's a new Ghostface (or Ghostfaces) on the loose, and Sydney and her friends are all in danger. And to quote the first film, everybody's a suspect. Except for Sarah Michelle Gellar, who gets stabbed and thrown off a balcony rather early in the movie. 
Special features:
Audio Commentary by Director Wes Craven, Producer Marianne Maddalena and Editor Patrick Lussier  
Deleted Scenes (with optional commentary by Director Wes Craven, Producer Marianne Maddalena and Editor Patrick Lussier) 
Outtakes 
Featurette 
Music Videos 
Theatrical Trailer 
TV Spots