Glass Onion Director Rian Johnson Wants To Disrupt The Murder Mystery Genre, Just Like Agatha Christie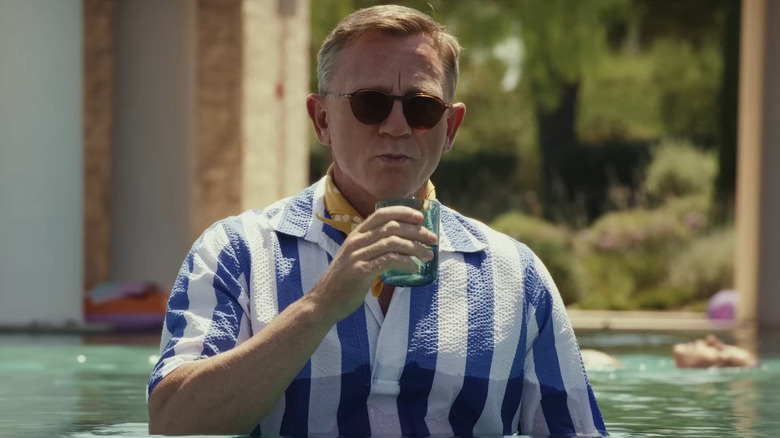 Netflix
By the time Agatha Christie put her mustachioed Belgian detective Hercule Poirot to rest with "Curtain" in 1975, 44 books featured the character, including novels and short story collections. Three more story collections were released posthumously, and author Sophie Hannah has taken up the mantle in the last decade, releasing four Poirot novels since 2014. With a character that strong, there is seemingly no end in sight for Hercule Poirot on the page, and the same goes for screen adaptations, as Kenneth Branagh is set to make his third Poirot picture.
Pulp literature is filled with detectives and investigators appearing in story after story to solve a new mystery, as is the myriad of procedural television dramas. Today's franchise filmmaking landscape is different, with a greater focus on heavy serialization and continuity. Episodic storytelling on the big screen is out, but Rian Johnson is looking to bring that back with his own private detective Benoit Blanc (played by Daniel Craig) in his second outing, "Glass Onion: A Knives Out Mystery." 
Speaking on Variety's Awards Circuit podcast, Johnson believes he could keep making Benoit Blanc mysteries for a long time to come, à la Christie:
"If each one of these can really be what Agatha Christie did, if it can be not just in a totally new location and a new cast, but also trying something exciting, I'll keep doing it as long as Daniel [Craig] and I are having a good time. I'll keep making these as long as they let me."
A franchise means nothing if it exists just to further the franchise, but Christie rarely did that. She used this structure to explore the issues of the day, and Rian Johnson thinks Benoit Blanc could be his vessel to do that, too.
Staying subversive and current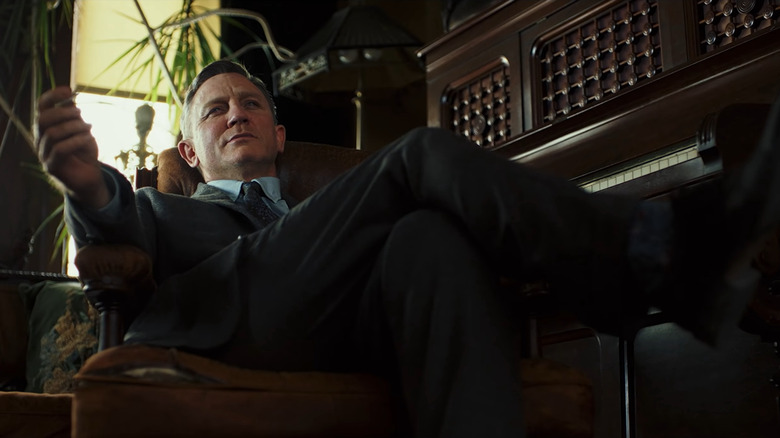 Lionsgate
Rian Johnson, as is anyone writing a private detective character, is fully indebted to Agatha Christie. She is the beacon, the ideal, and Johnson fully admits to it. At the press conference for "Glass Onion" at the BFI London Film Festival, attended by our own Hannah Shaw-Williams, he said of Christie:
"This whole thing stems from a love of Agatha Christie ... she was innovating with every new book that she wrote, she was finding new ways to approach the genre, she was putting twists on it that if you did them today, people would say, 'That's very subversive, that's subverting the genre.' And she did that every single time. So I'm just trying to claw my way up to doing something like that."
Not only was she stylistically subversive, but her finger was on the pulse. We think of so much literature as period pieces, but they were actually contemporary stories at the time. This is true for Agatha Christie and Poirot. She was writing about life at that moment. Johnson's aim with his Benoit Blanc stories mimics that mentality, making them firmly rooted in the here and now, saying in the press conference:
"If Agatha Christie were writing right now she'd be writing about tech billionaires and these [types of] characters. She wasn't writing period pieces, she was writing exactly to her time, and all of the things that we think of as murder mystery tropes were people in society ... people that she actually knew."
That's how you keep a franchise going. It's not an endless parade of set-ups and teases. Each film should have its own sociopolitical and ideological concerns to explore. If Rian Johnson and Daniel Craig keep it that way, they can make these forever, and I hope they do.